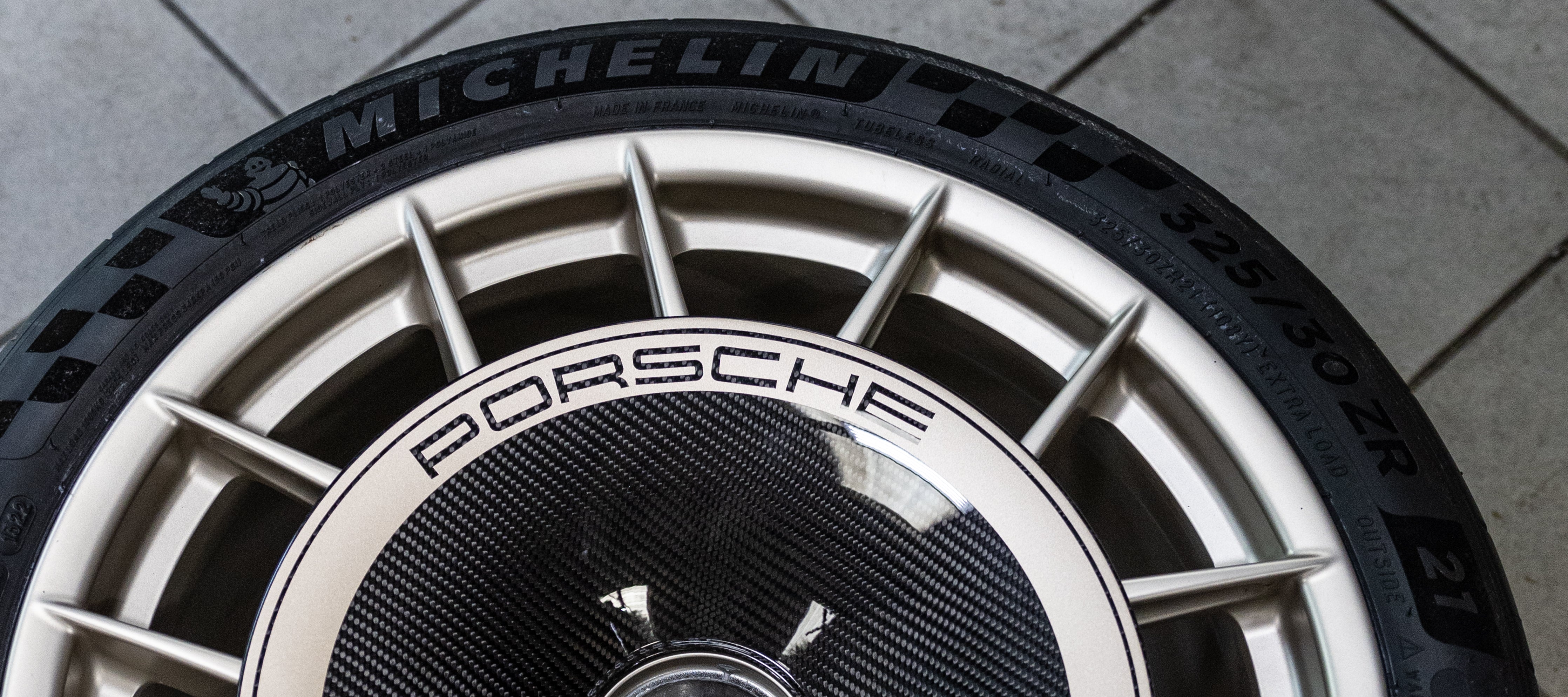 JCR GT2 RS / MANTHEY PERFORMANCE KIT INSTALL - DAY 4
So here we are, the final day of this epic build. The JCR GT2 RS MR is really coming to life.
Today is a day for setting up the alignment of the car and the finishing touches plus initial road shakedown test to confirm no issues which might catch us out with the first track test being so soon after the build.
Now the car is essentially built up with the major components we can begin with the set up.
The base Manthey Racing settings will be applied to be baselined at our first track outing then we will adjust from there to suit our specific requirements and the circuits that we will be visiting.
All set up is completed on the official Manthey Racing kit which JZM have been running for quite some time.
Next up was some small interior changes thanks to a set of our Classic Pepita Seat Cushion Covers plus the all important Manthey Racing headrests.
The factory magnesium wheels were then stripped of their old Cup2 rubber and fitted up with a brand new set of Cup2R tyres. I really can't say enough good things about this tyre, a true racing feel in a road legal package.
The wheels were then prepped for the Aero disc install. Manthey Racing supply a PPF kit which protects the wheel from the aero disc rubbing and damaging the surface finish of the wheel.
The carbon fibre aero discs then had their decals applied in the same white gold finish as per the factory magnesium wheels.
Then installed to the wheels and the wheels balanced.
Installed onto the car, this unique and unmistakable look is something to behold!
The car was now ready for the Manthey Racing decals to be applied. Starting off with the large sides.
The GT2RS MR rear decal also applied to finish off the look.
The car was then taken for a road test and everything seemed perfect. Back onto the ramp for the final checks before being cleaned down for some completed shots.
Head over to our day four instagram reel to see the process in even more detail.
Full gallery of the car coming up tomorrow.
JC
Find out more about JZM here.
Want a Manthey kit or any questions? Get in touch with us.