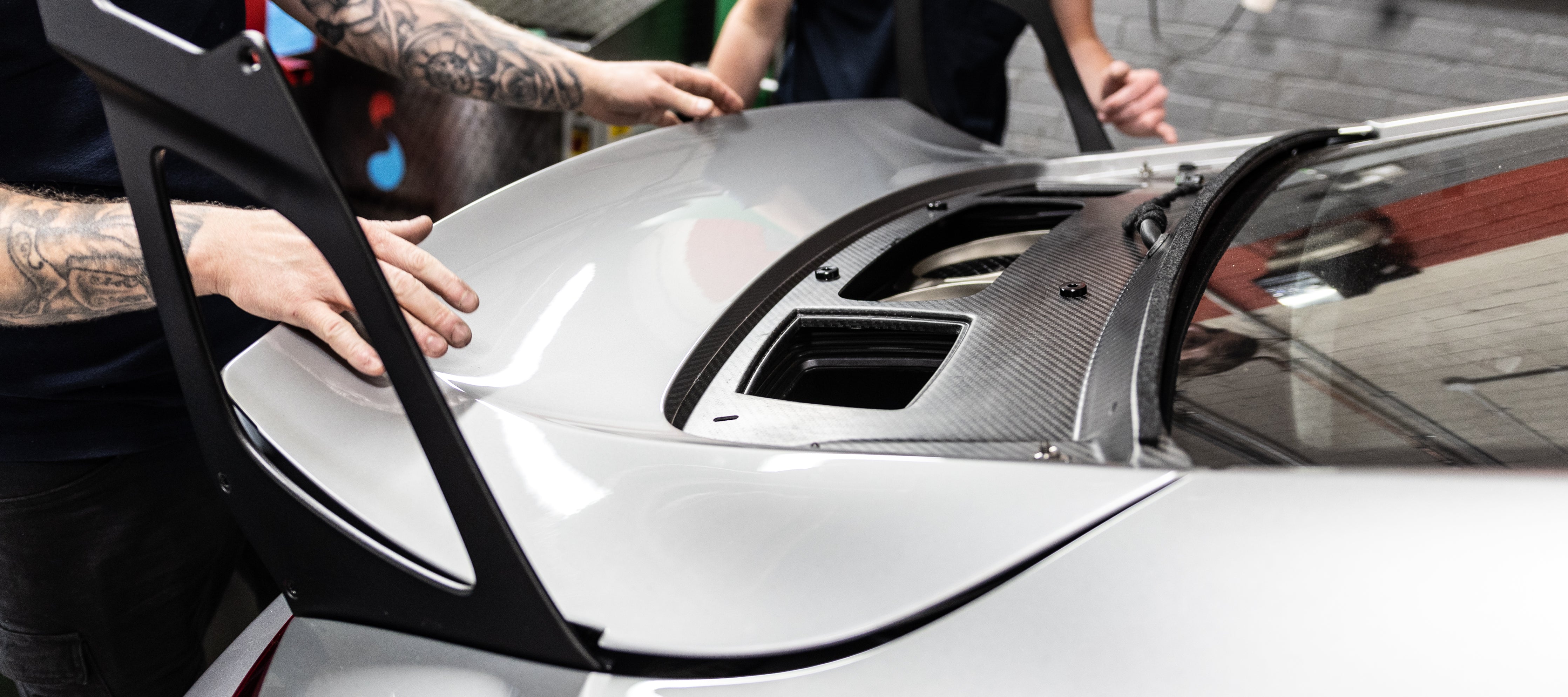 JCR GT2 RS / MANTHEY PERFORMANCE KIT INSTALL - DAY 3
Day three of the JCR GT2 RS MR build starts off with the installation of the new carbon fibre engine cover.
A new cover is now required due to the rear chassis reinforcements and the rear wing supports.
New billet aluminium wing risers which mount directly to the reinforced chassis are then installed.
The freshly painted rear boot lid can now be built up and test fitted along with the carbon fibre gurney being installed.
Finally it was time for installing the HUGE carbon fibre rear wing with its integral large end plates and gurney.
The rear of the car is now really starting to take shape, the additional aero devices rear for action.
Next up was the front extended capacity water tank which supplies the intercooler spray system. The reason for the additional capacity is to allow for longer runs without any compromise for air intake temps.
Head over to our day three instagram reel to see the process in even more detail.
So, one more day to go. A day for setting up / geo plus finishing touches. We will then be ready for Silverstone GP Circuit for the cars first outing on track in the new spec.
JC
Find out more about JZM here.
Want a Manthey kit or any questions? Get in touch with us.