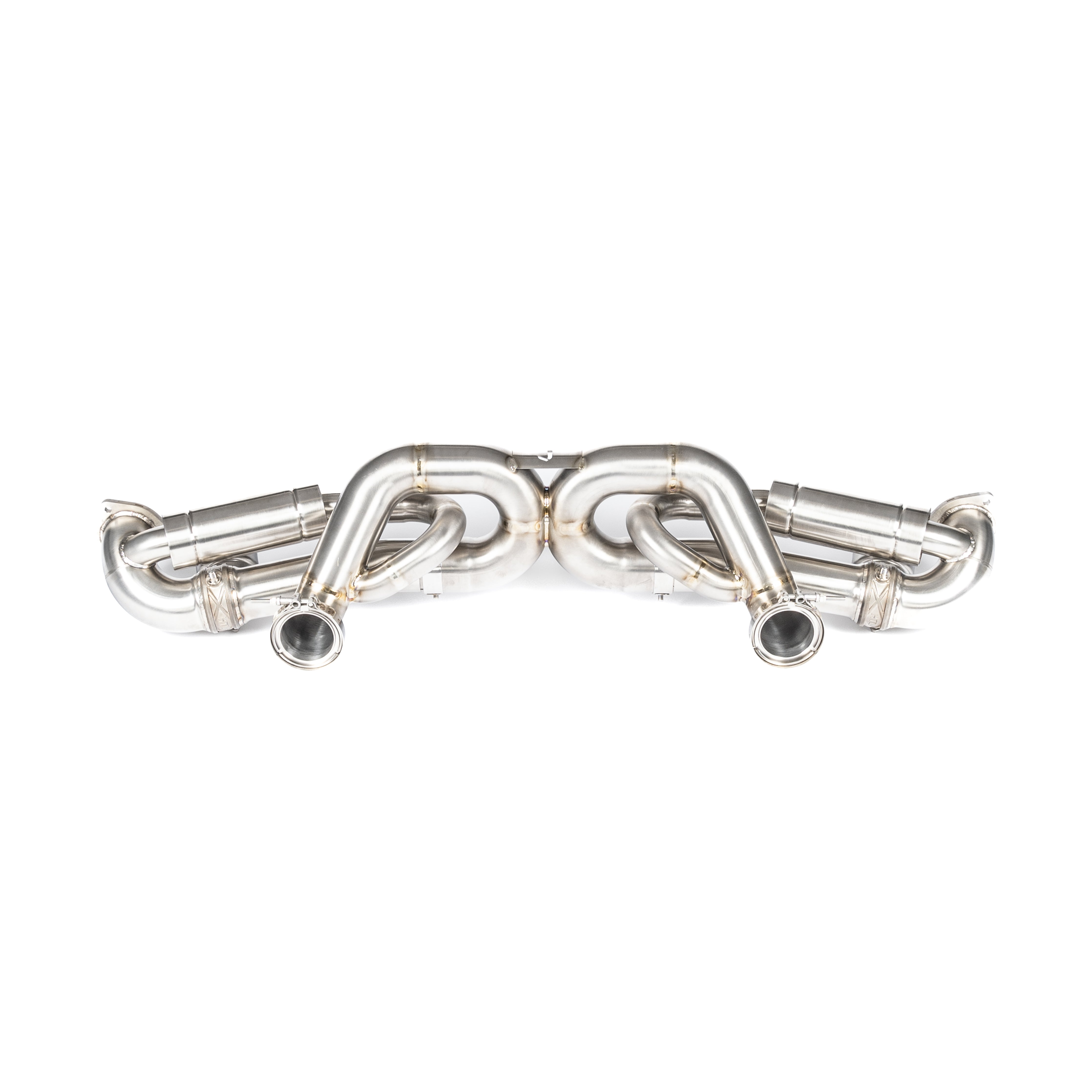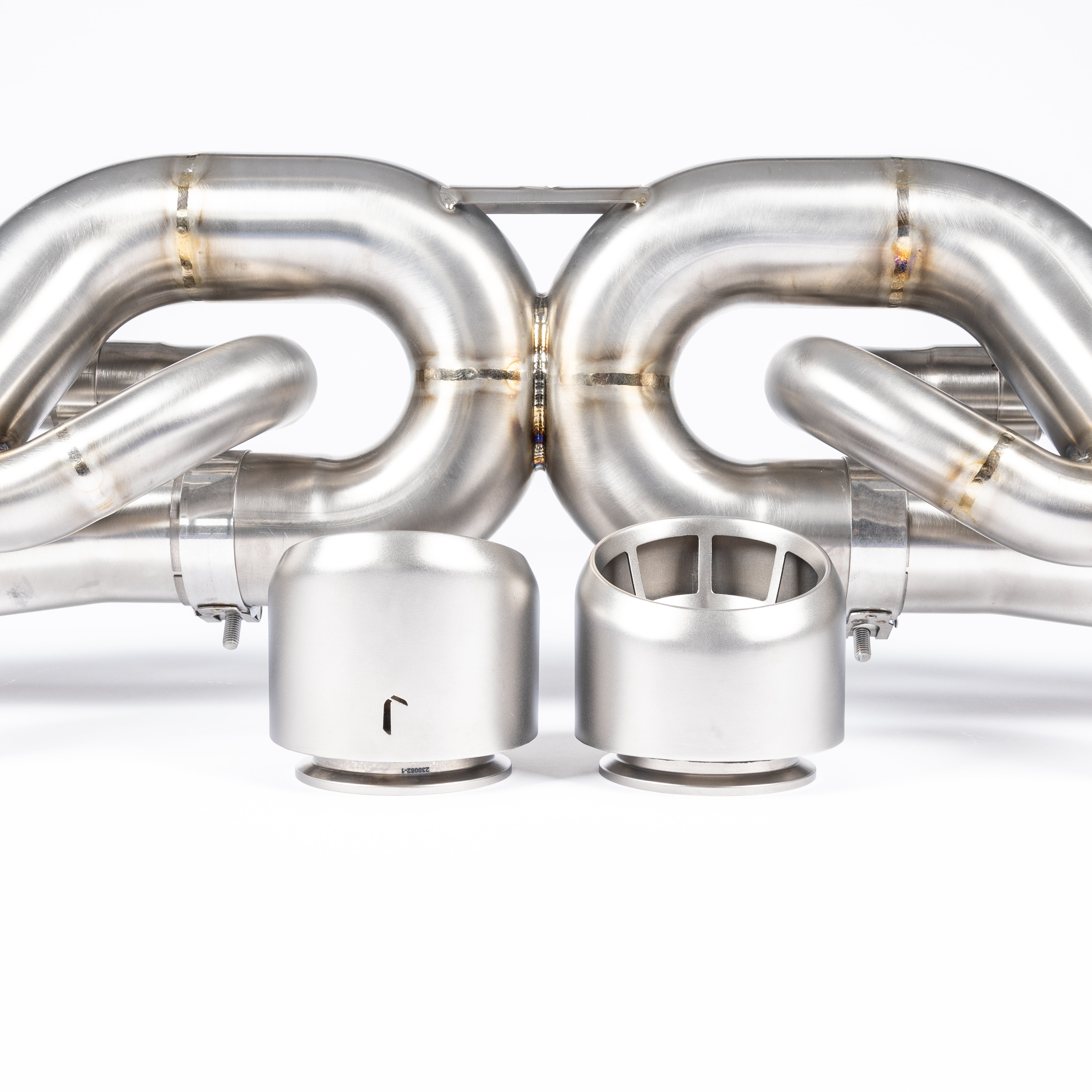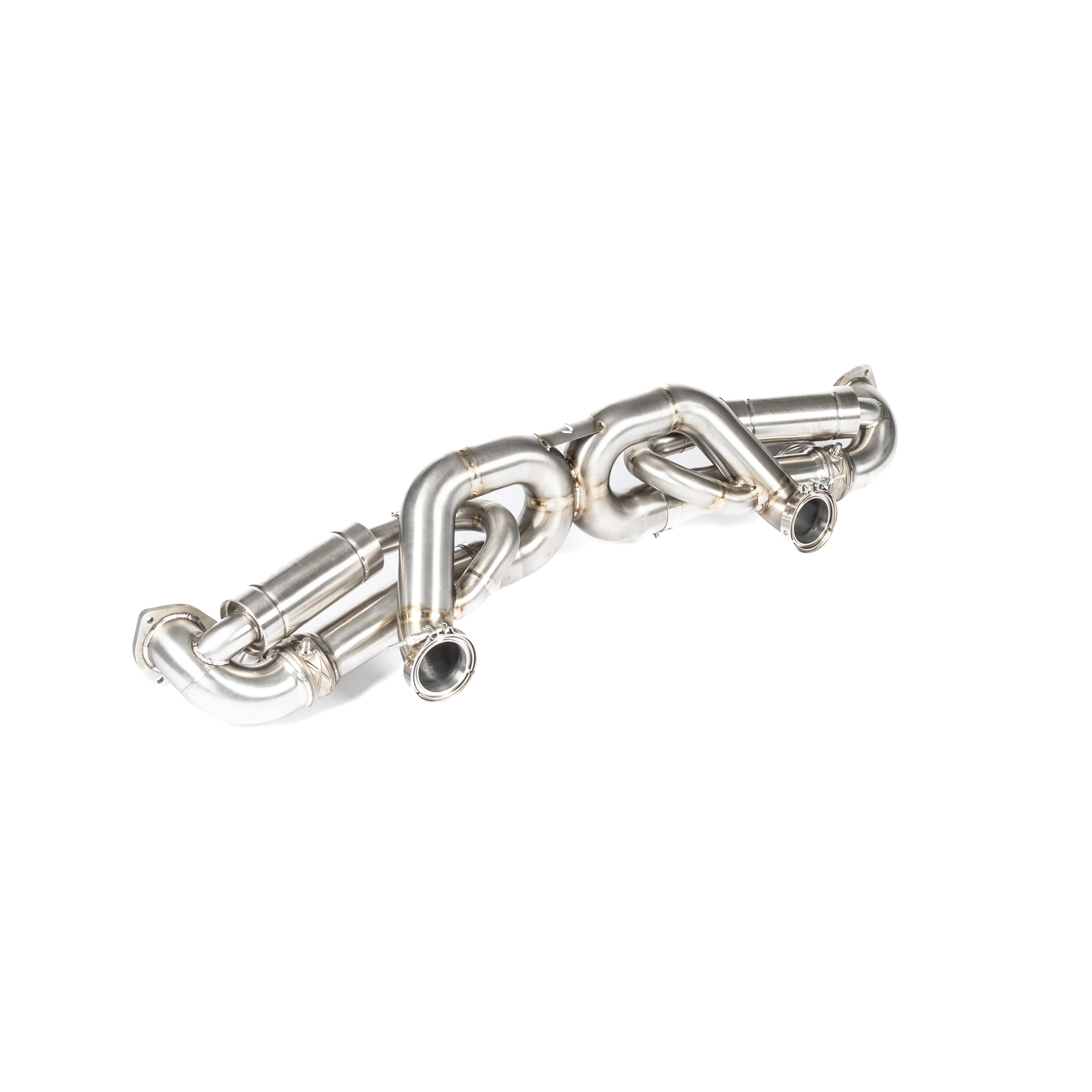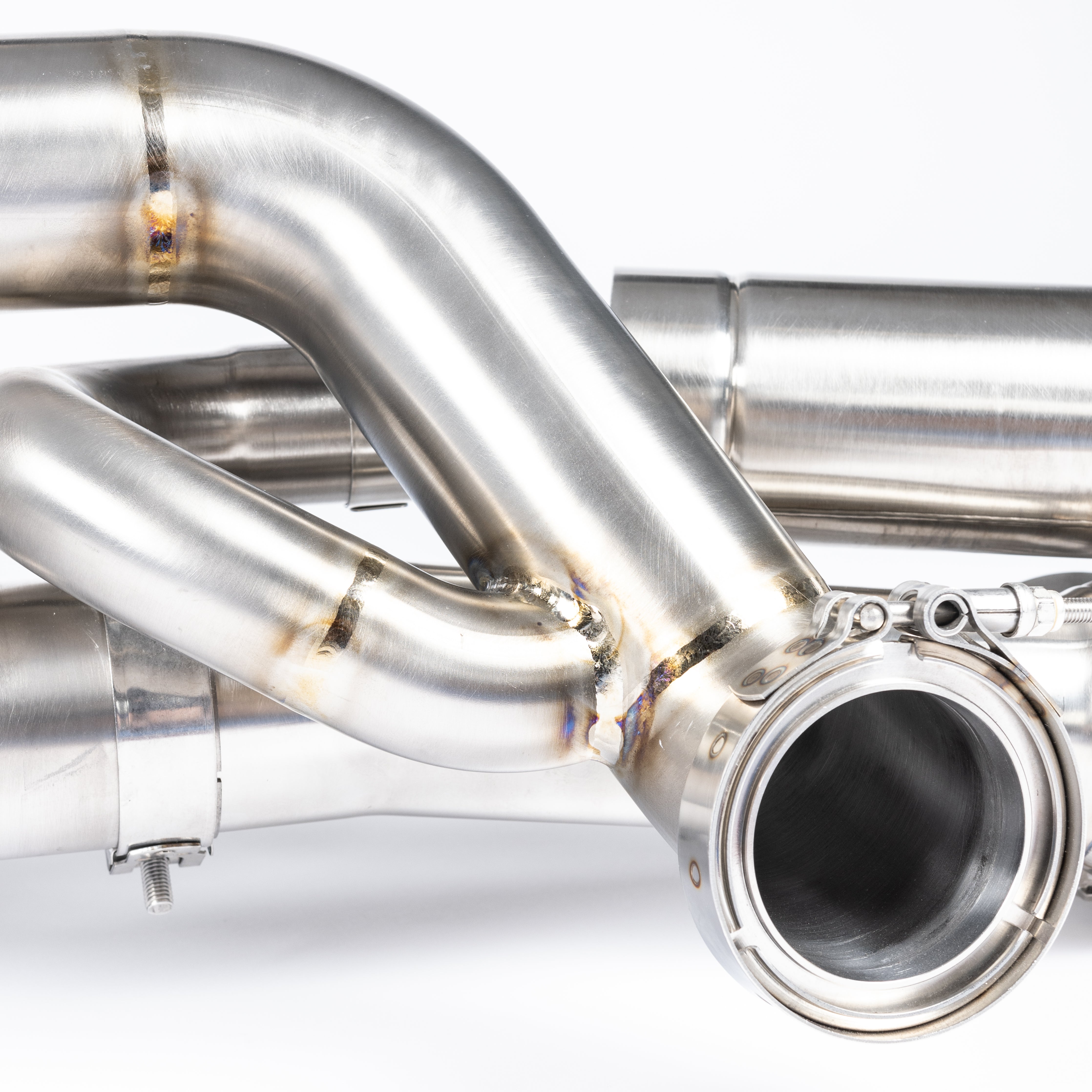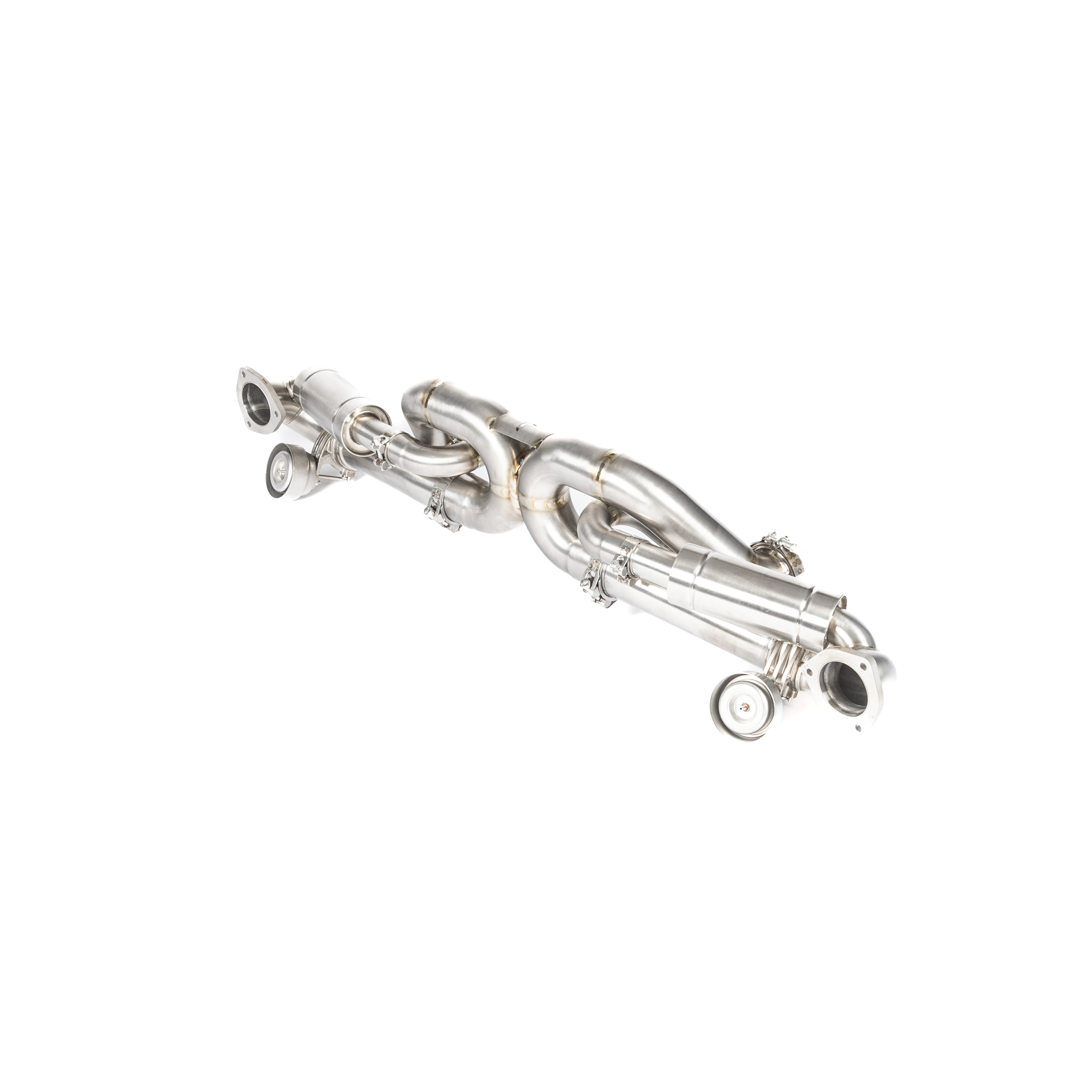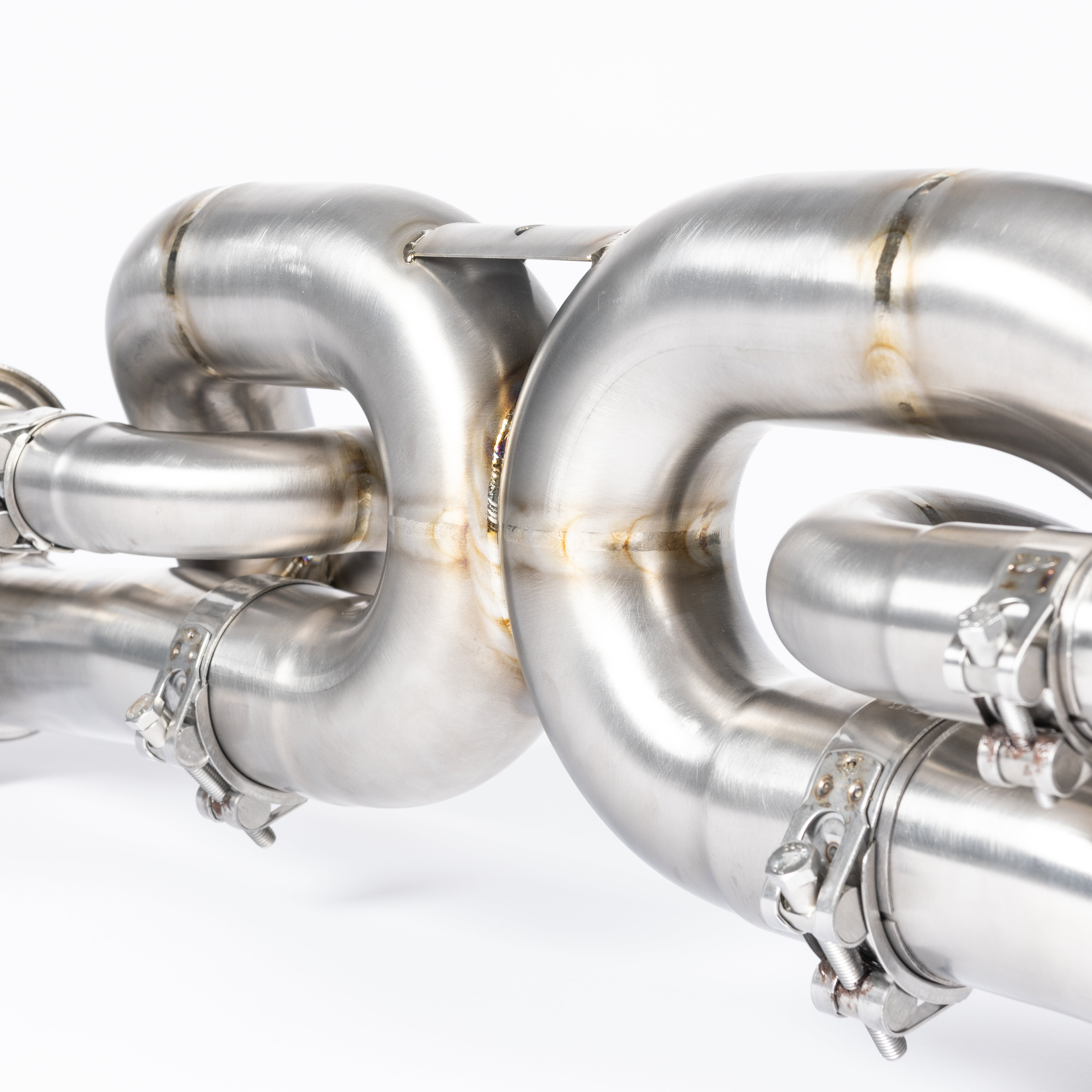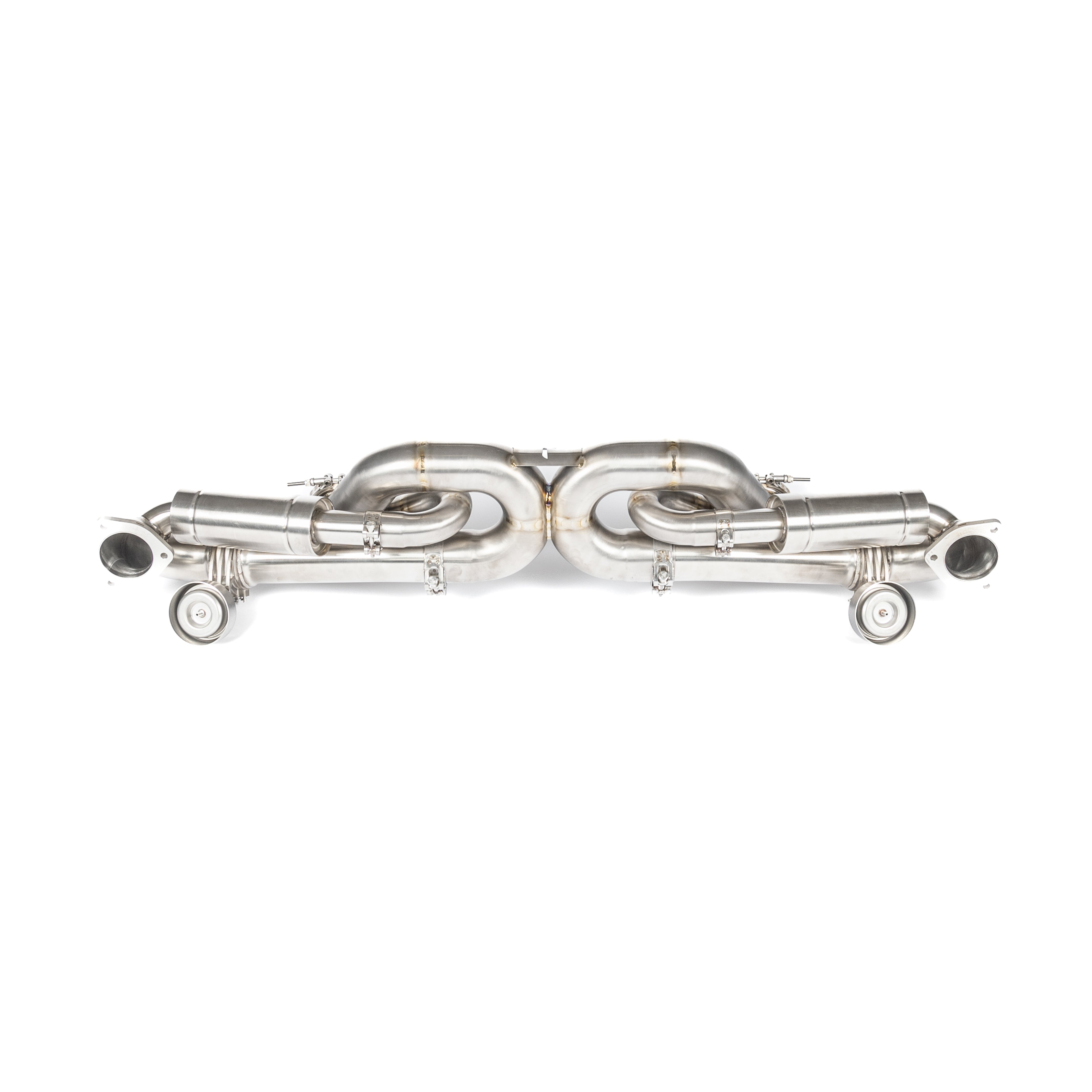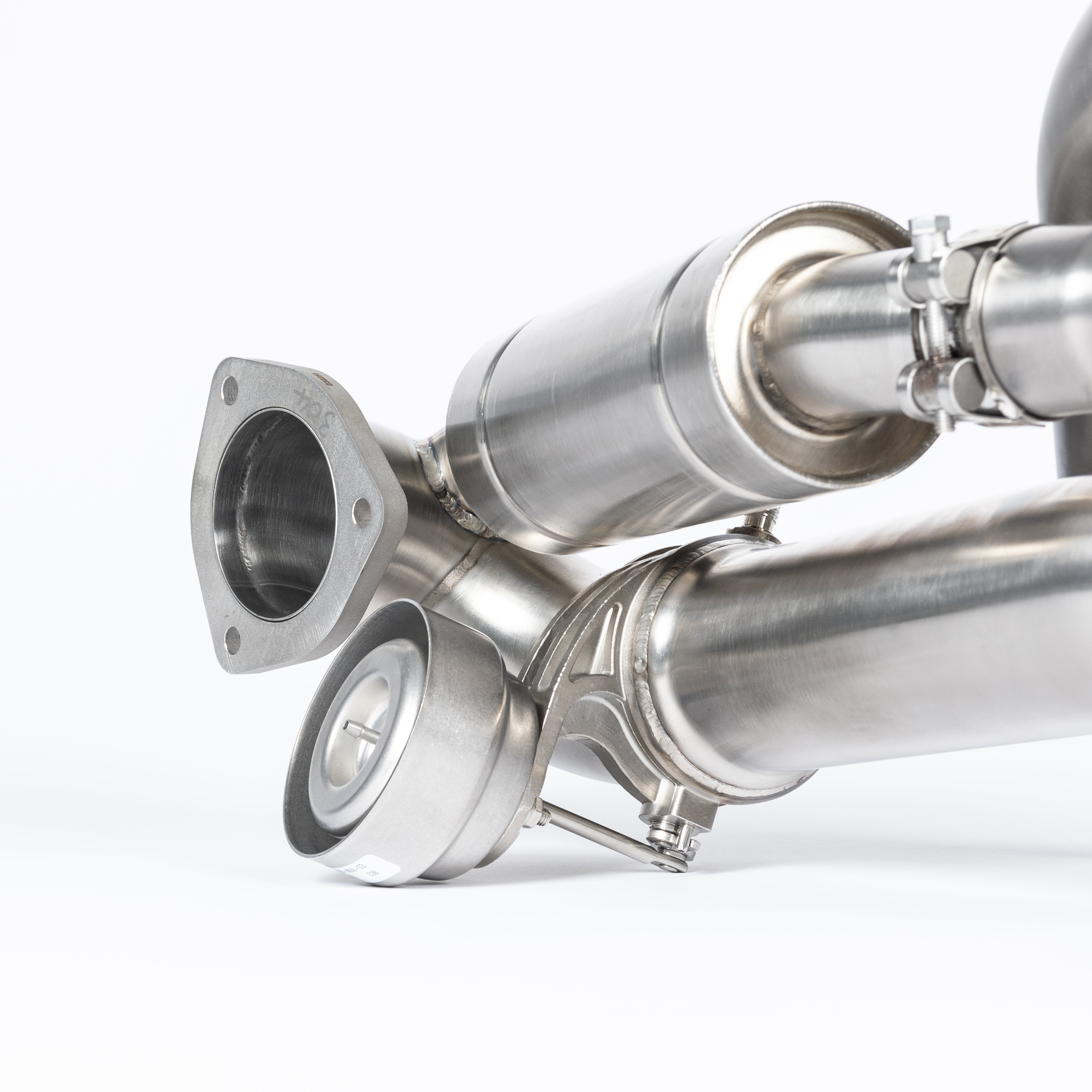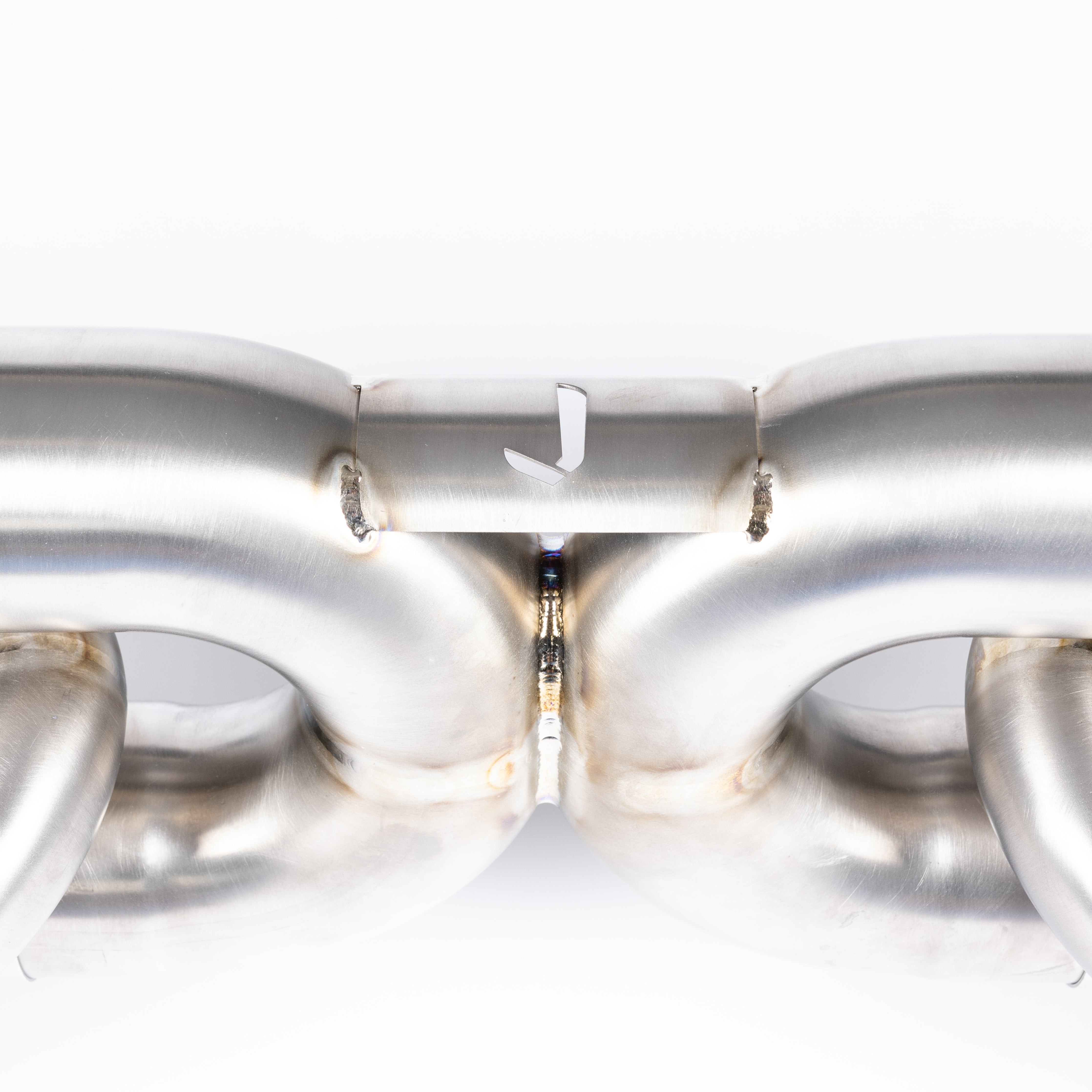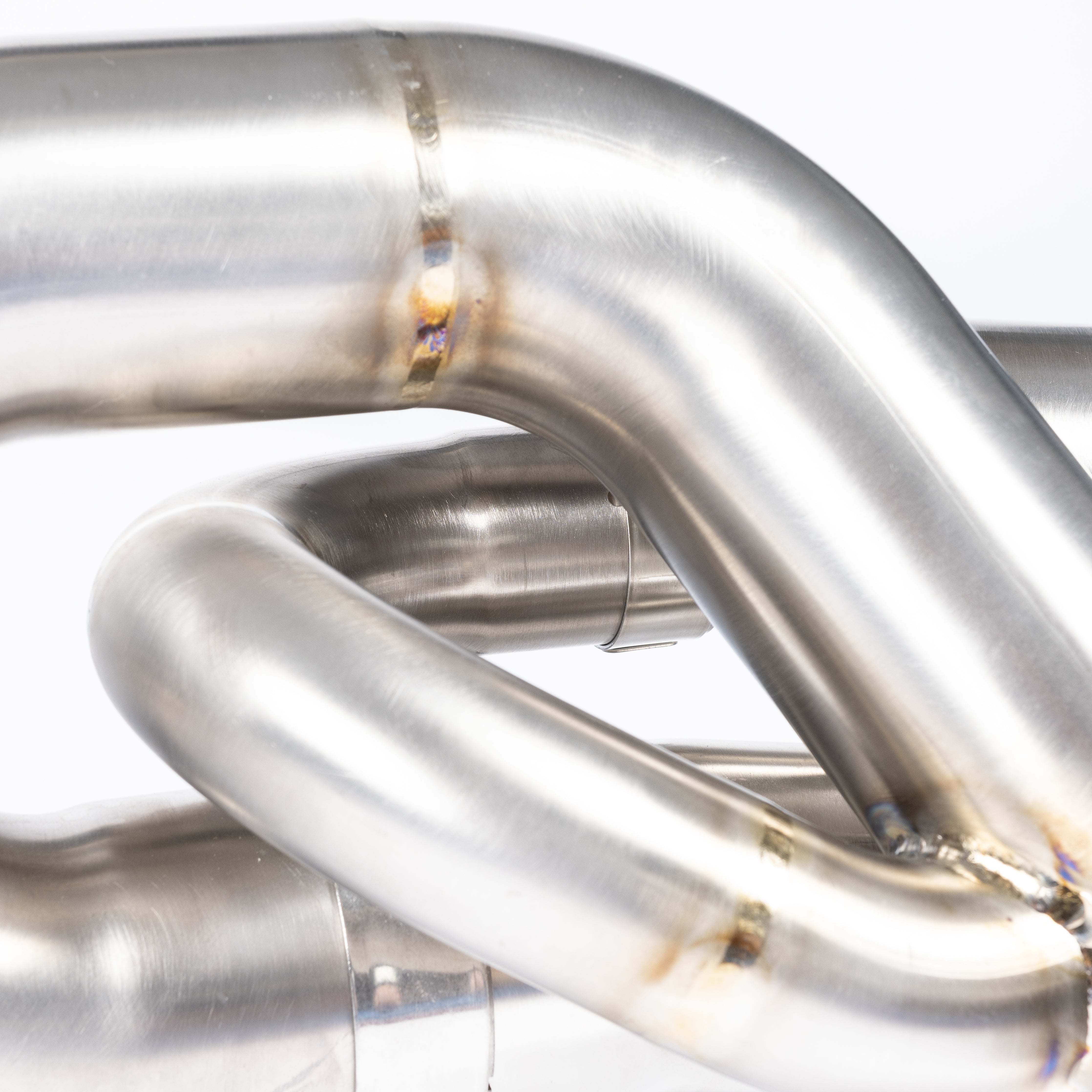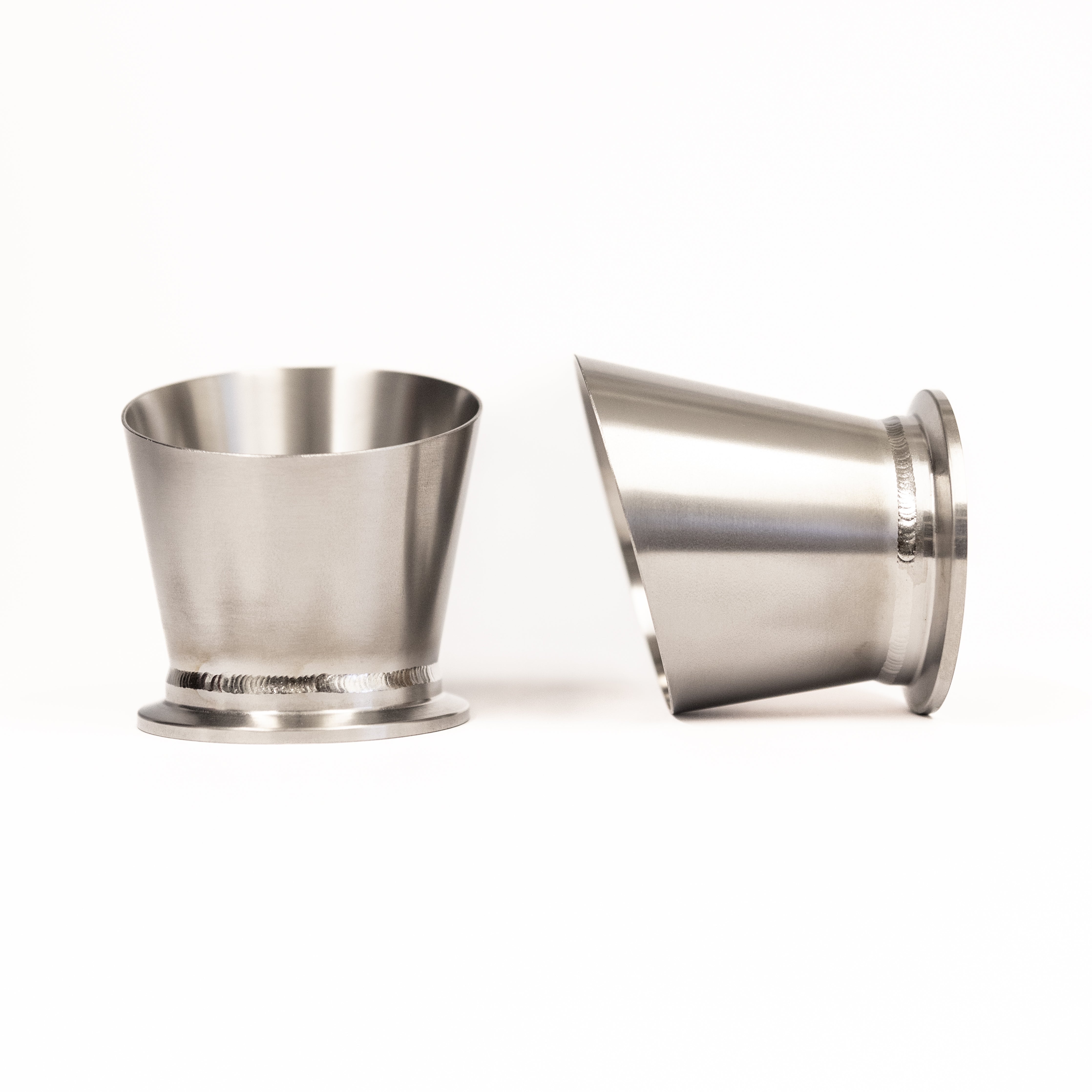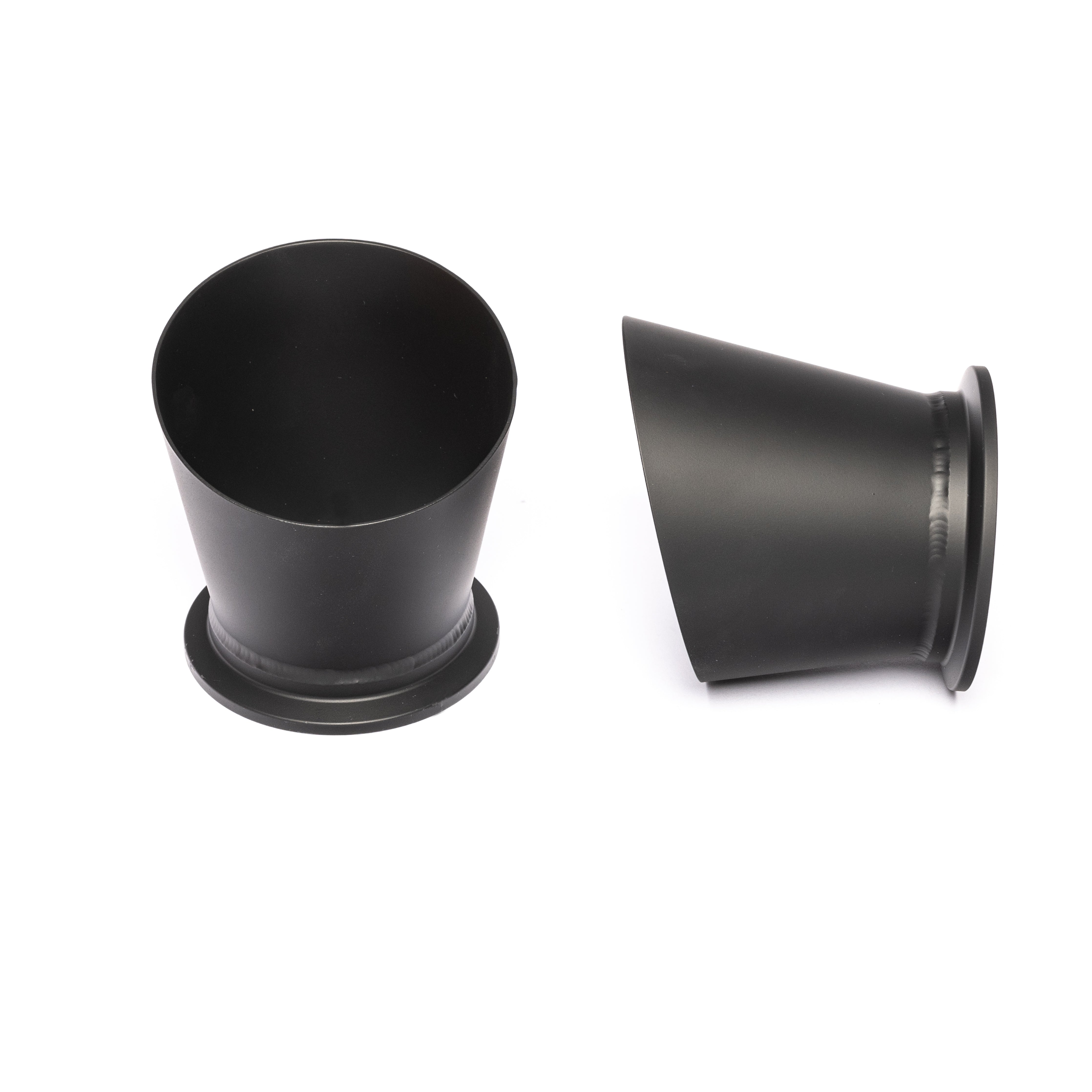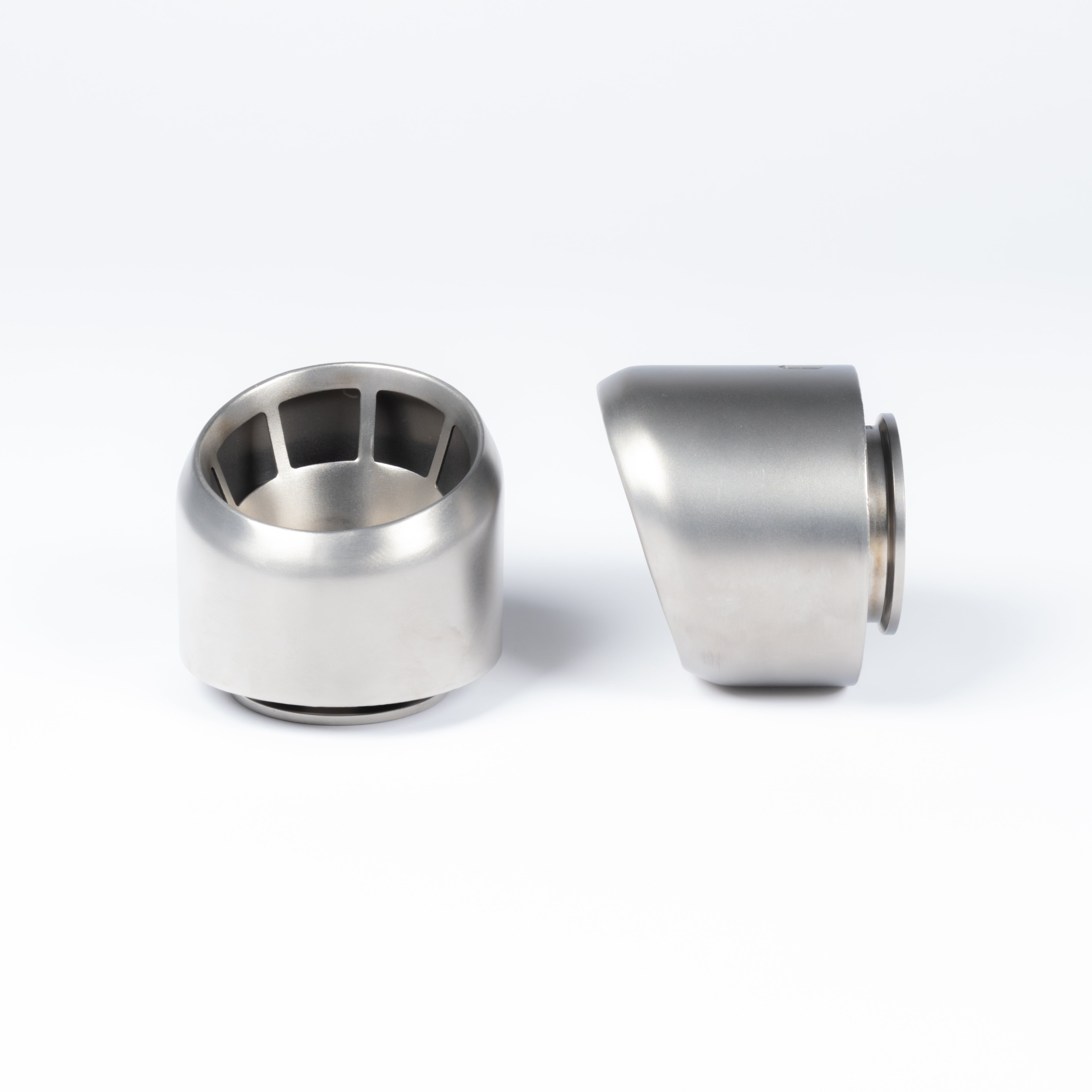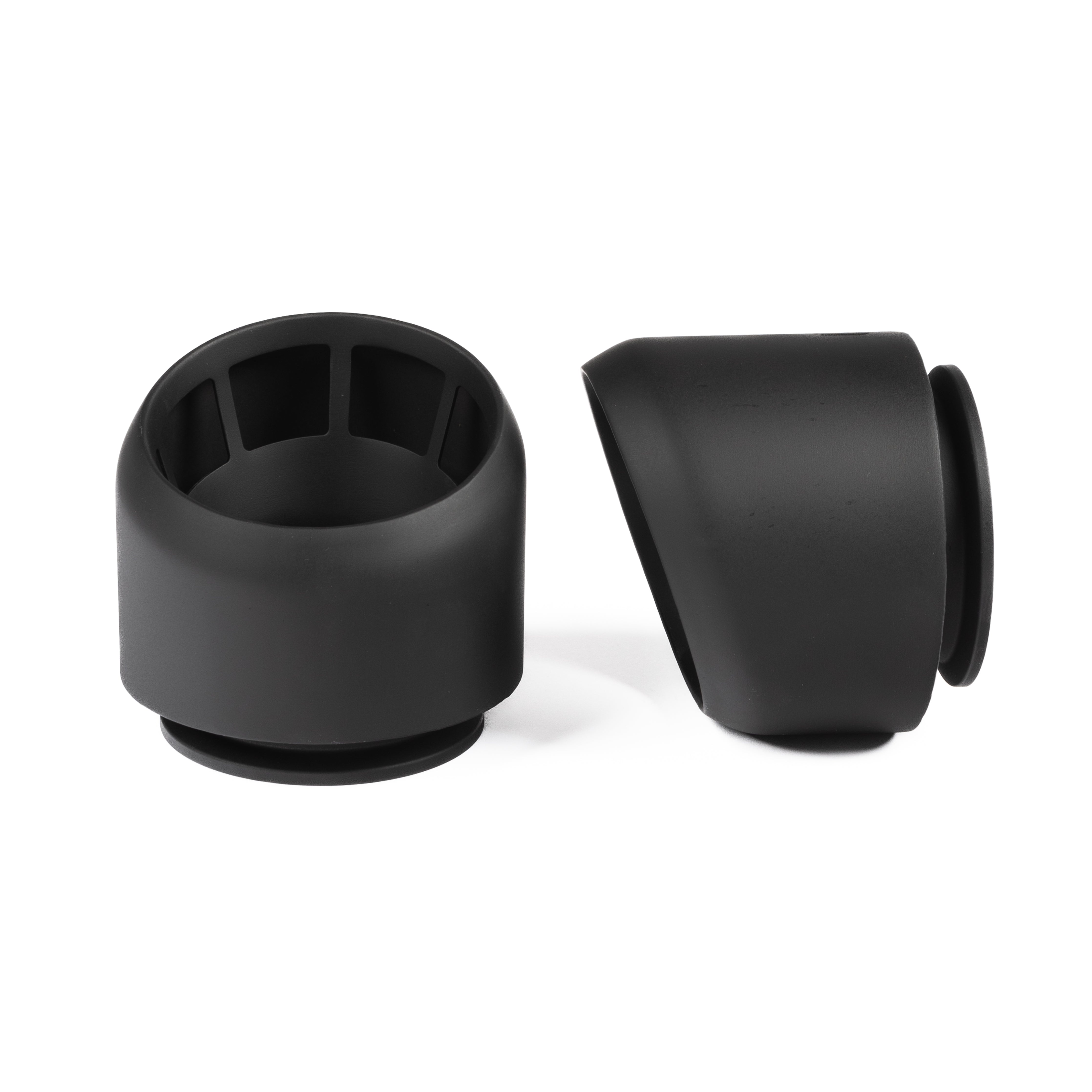 TITANIUM RACE PIPE (VALVED)
Introduction
The new 718 GT4 RS has been receiving excellent reviews from magazines and customers alike. Porsche have worked hard to improve sound over that of the 718 GT4 and the introduction of the new carbon airbox inside the cabin certainly wakes up the interior sound however the exhaust sound really leaves a lot to be desired.
From the factory the 718 GT4 RS is installed with an adapted version of the 718 GT4 rear silencer. This silencer features an extremely small pipe diameter which acts as a significant restriction to the 9000rpm GT3 derived engine which now features in this model.
Our rear silencer not only removes this significant restriction within the exhaust system but also drops weight and delivers a true GT3 howl.
Direct Replacement / Modular Fitment
The JCR Titanium Valved Race Pipe is a full direct replacement product for the OEM 718 GT4 RS rear silencer assembly. No fabrication required, simply remove the factory rear silencer and replace with the JCR Valved Race Pipe utilising the factory mounting points and exhaust valve vacuum lines.
Our system includes titanium tips which are fixed on by means of motorsport v-band clamps. Not only does this ensure perfect alignment every time it also allows quick changes at the track due to our optional Titanium Silenced Tips which reduce sound levels by a further 6-7dB ensuring that all owners who plan to use their cars on track will have no concerns about excessive noise levels on strict track events.
Light Weight
Due to the construction and material choice we were able to achieve all of our performance goals plus reduce the weight of the OEM system by well over 50% - This truly is a win-win modification.
Performance Increase
Every component of the JCR Titanium Exhaust line is guaranteed to improve HP & TQ with to a varying degree dependant on the specific combination of parts. Specific hp gains will be shared in the coming weeks. Acceleration numbers gathered before and after are looking very promising.
Valved Design
Our Valved Race Pipe includes small diameter silencers in the valves closed exhaust route which results in a reduction in volume once the valved are closed. Once the valves open the sound is completely derestricted.
Valve function is controlled as per OEM with the exhaust button. No need for any additional controllers.
JCR Tips
During the development phase of our 718 GT4 RS exhaust system it was apparent that retaining the factory Titanium Weissach tips wouldn't be possible whilst setting our goal to extract maximum gains in power from replacement of the factory rear silencer due to their super restrictive internal diameter.
This led us to develop our own Titanium Tips which take inspiration from the factory fitted tips on all 718 GT4 RS with Weissach package installed.
We also offer a more conventional Titanium Megaphone design option and both the Titanium Megaphone and Titanium Weissach tips are available with or without black coatings as an option.
GT3 Style Sound
The sound signature of the JCR Titanium Valved Race Pipe has been engineered to match as closely as possible to our existing, very popular GT3 product line. Gone is the flat and dull exhaust note, replaced with a beautiful flat 6 tone accompanied by a more substantial volume upon request. Utilising the exact same merge design as per our existing Race Pipe products we have allowed the GT3 derived 4.0 engine to howl as you would expect at 9000rpm! 
This system retains factory valve control, ensuring zero drone cruising with the ability to increase volume with valves open.
Key Features
Inconel 625 Valve Sections
Titanium Centre & Titanium Tips
Silenced Valves Closed Exhaust Path
Direct Replacement / Quick Installation
Emissions Unaffected - No Chance of Engine Lights
Modular Titanium Megaphone Exhaust Tips
Retains OEM Exhaust Valve Switching Capabilities
OEM Spec Helical Technologies Titanium Exhaust Valves
+11hp & +5tq Increase Versus OEM

Exact Weight Saving vs OEM Rear Silencer TBC
Applications
Pricing
From £5895.00 GBP

All prices are listed without UK VAT included (20%) All UK based customers orders will be subject to UK VAT
Lead Times
All JCR products are produced in batches. We aim to carry stock of all products however in the event that parts are not displayed as IN STOCK then please allow approximately 30-60 days from the point of order before your parts ship.
For lead time estimates prior to ordering please contact us via the contact page.
Sale price

$7,569.00 USD
Regular price
(/)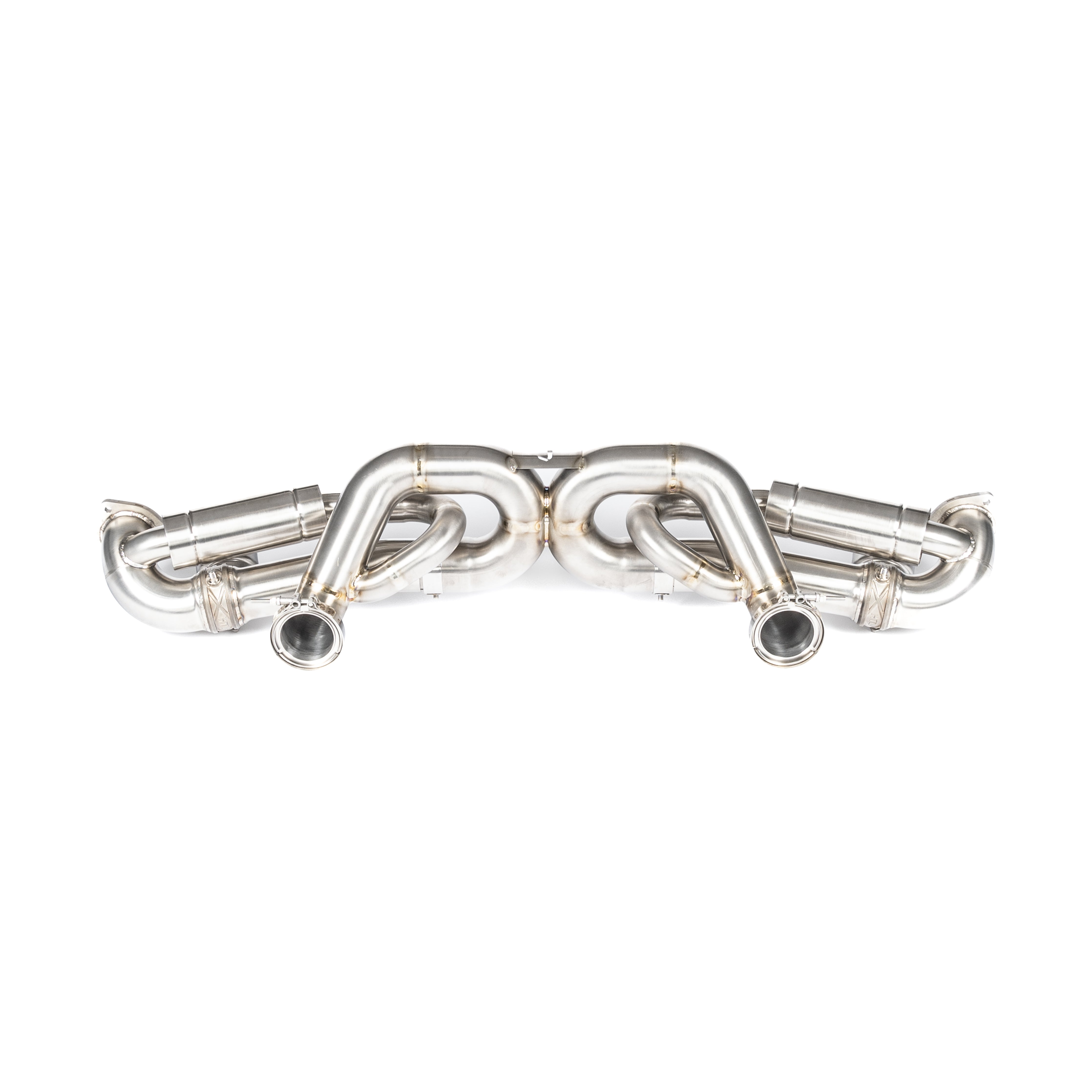 TITANIUM RACE PIPE (VALVED)
Sale price

$7,569.00 USD
Regular price
Choose options