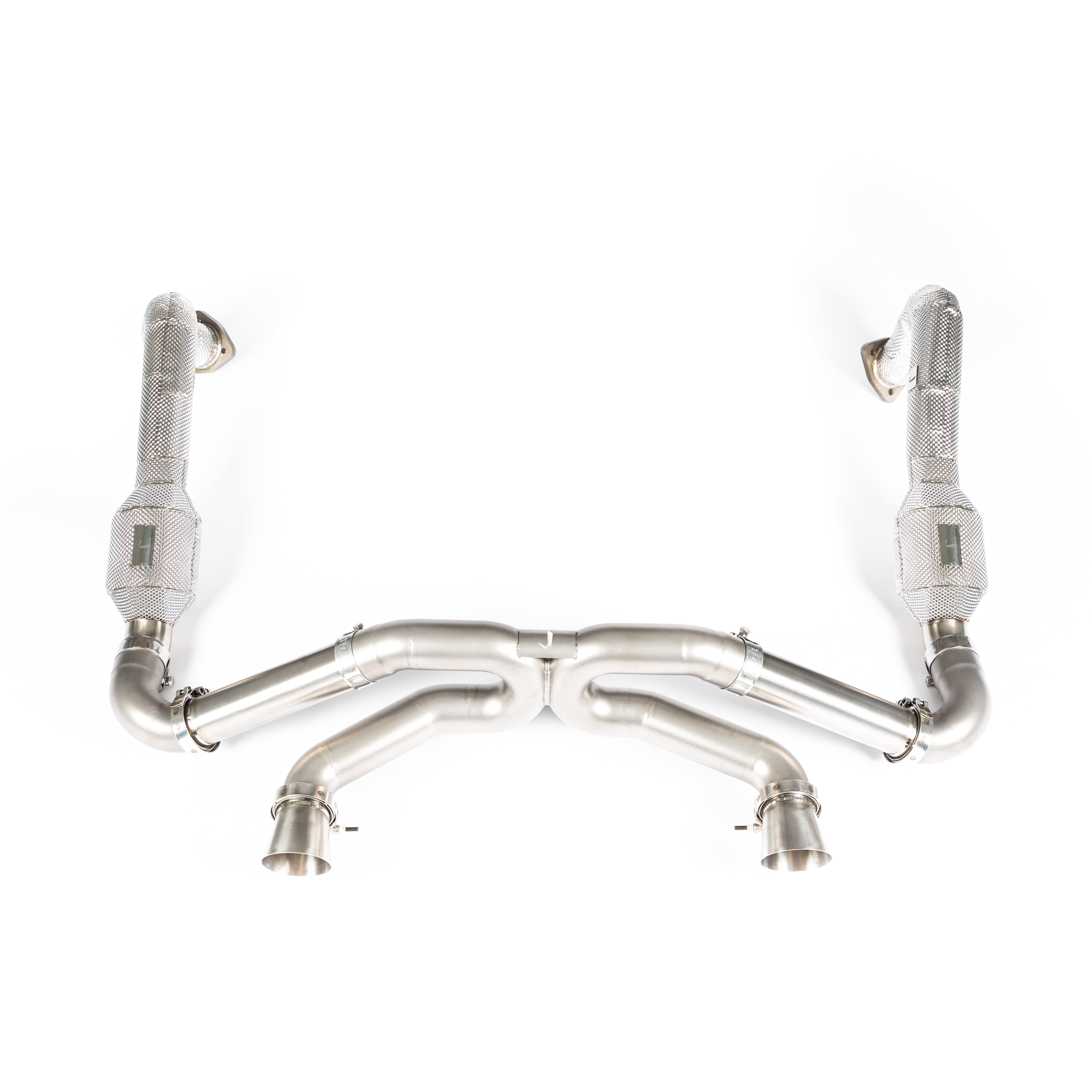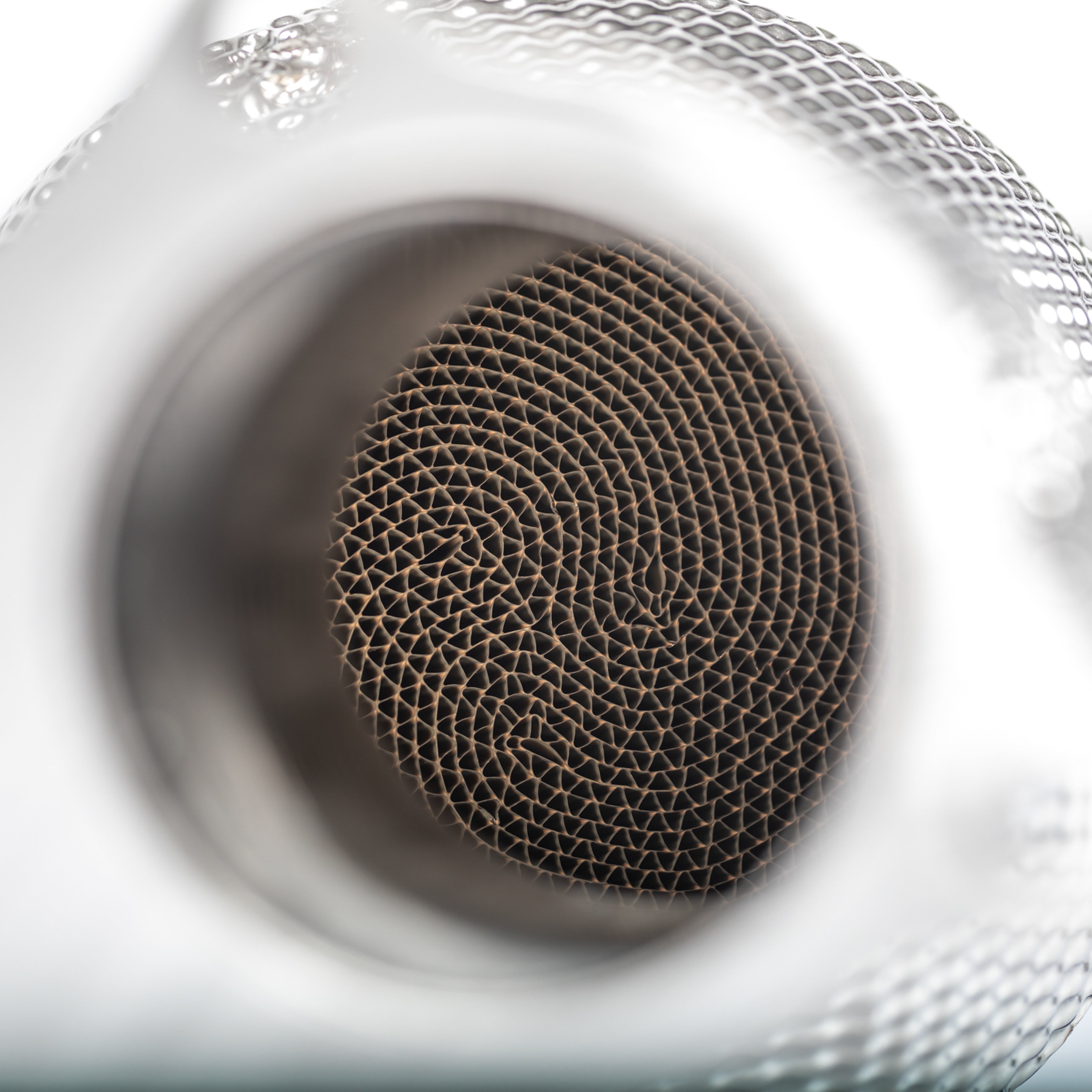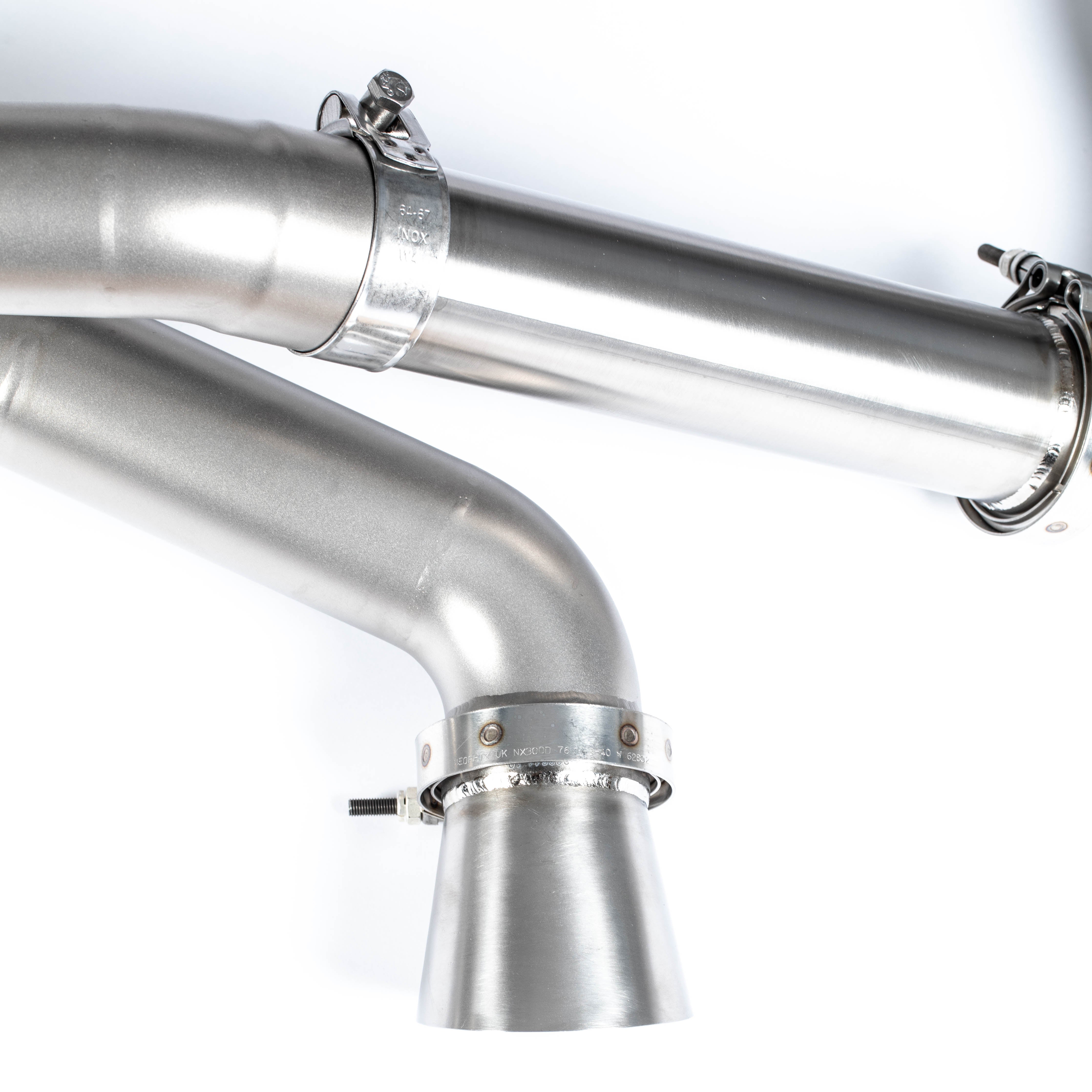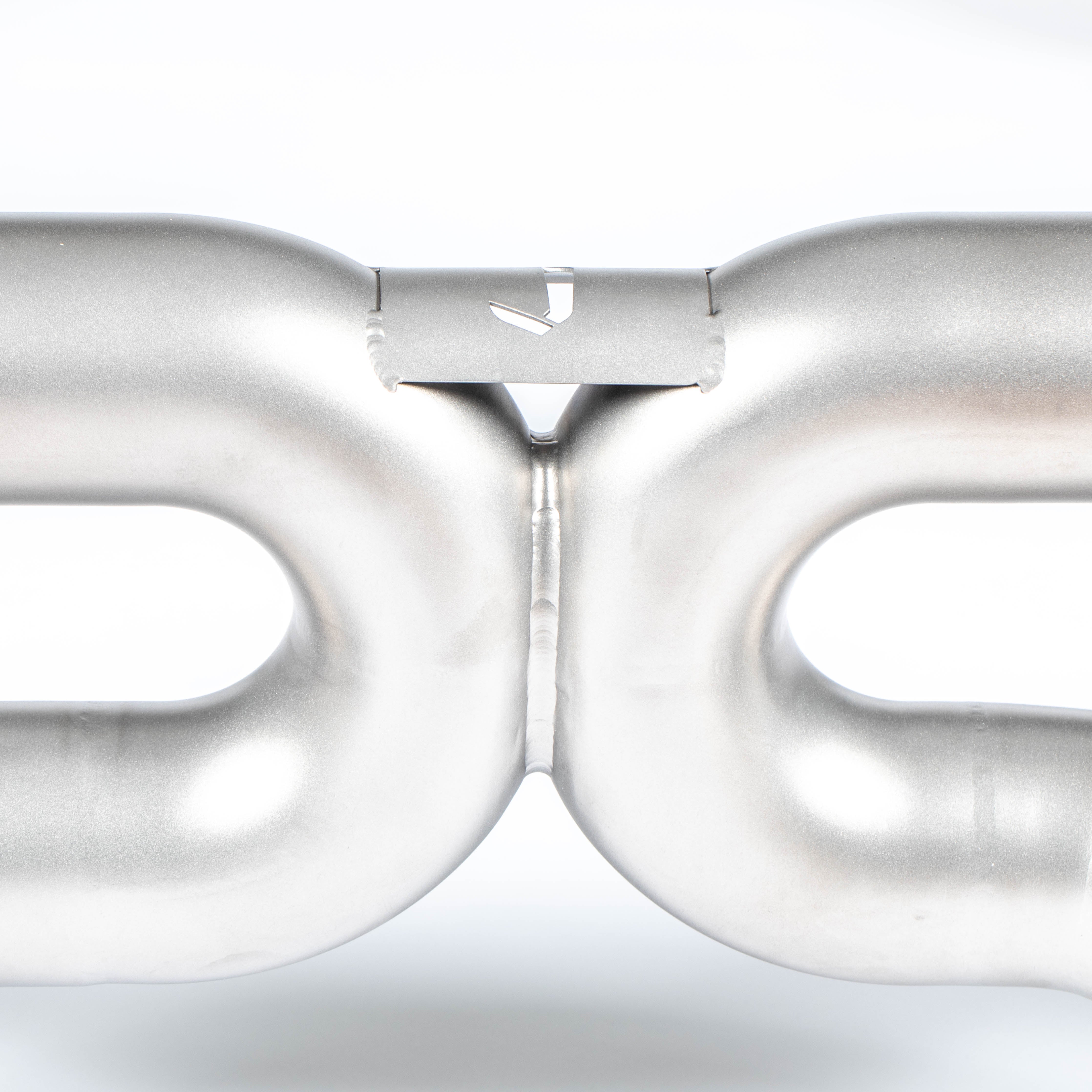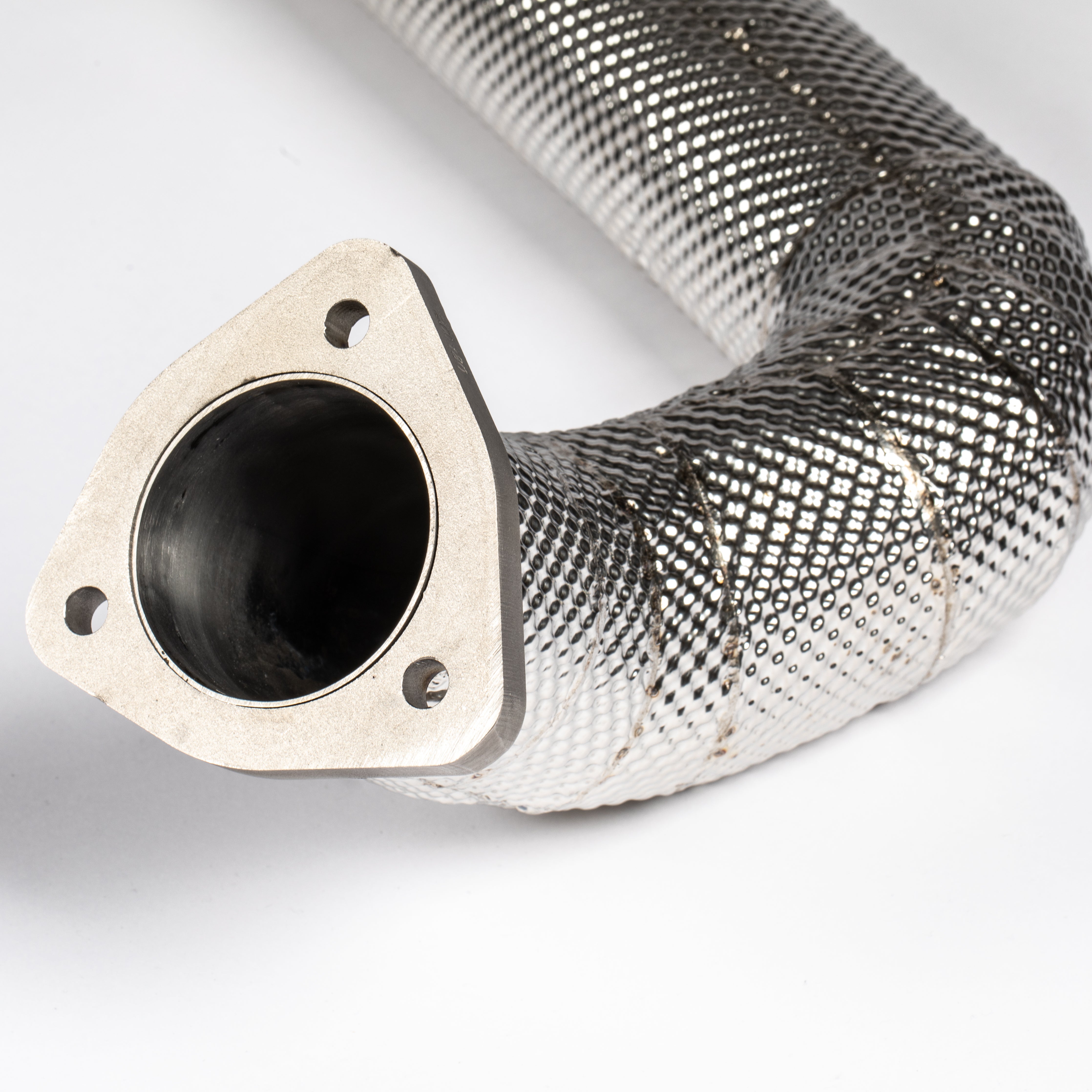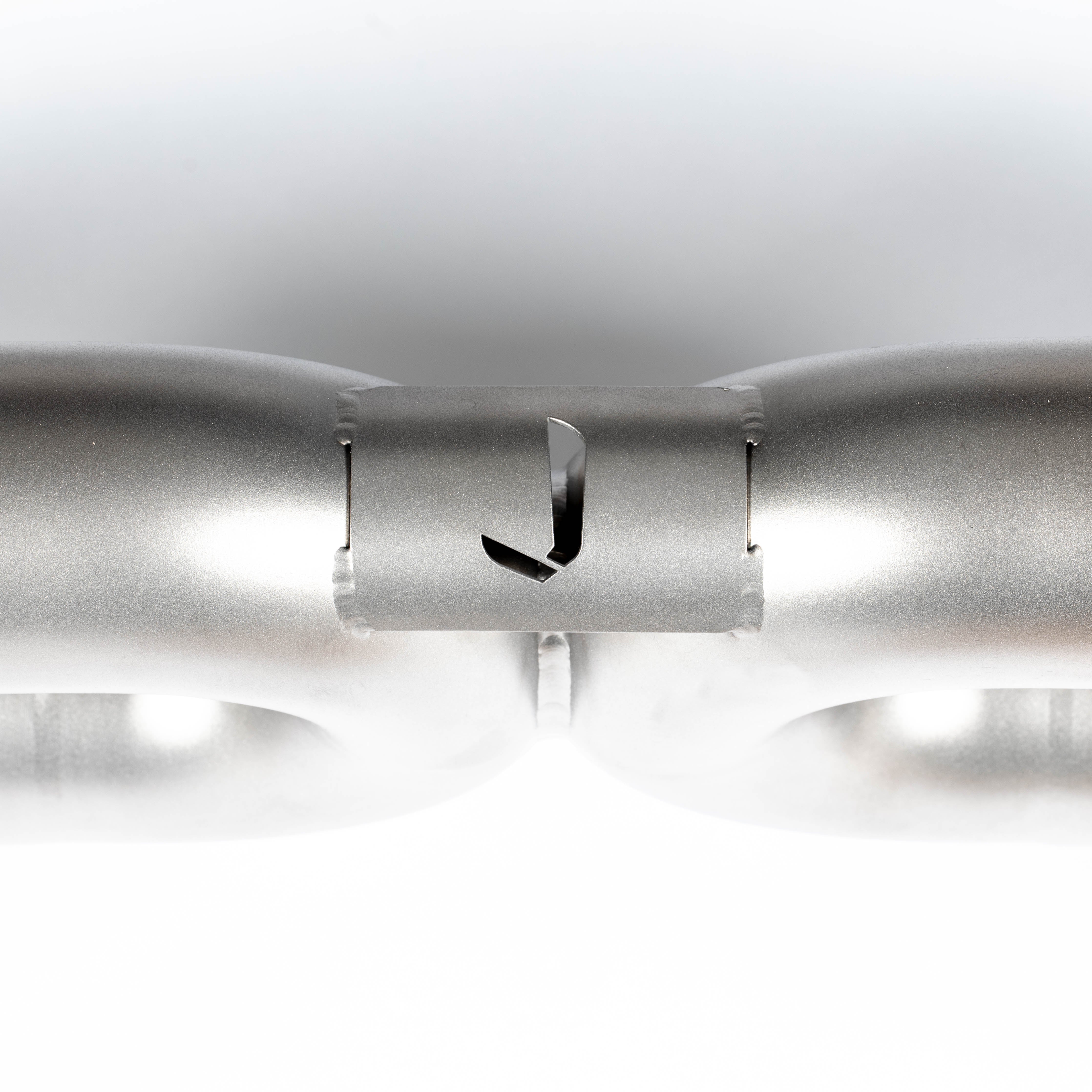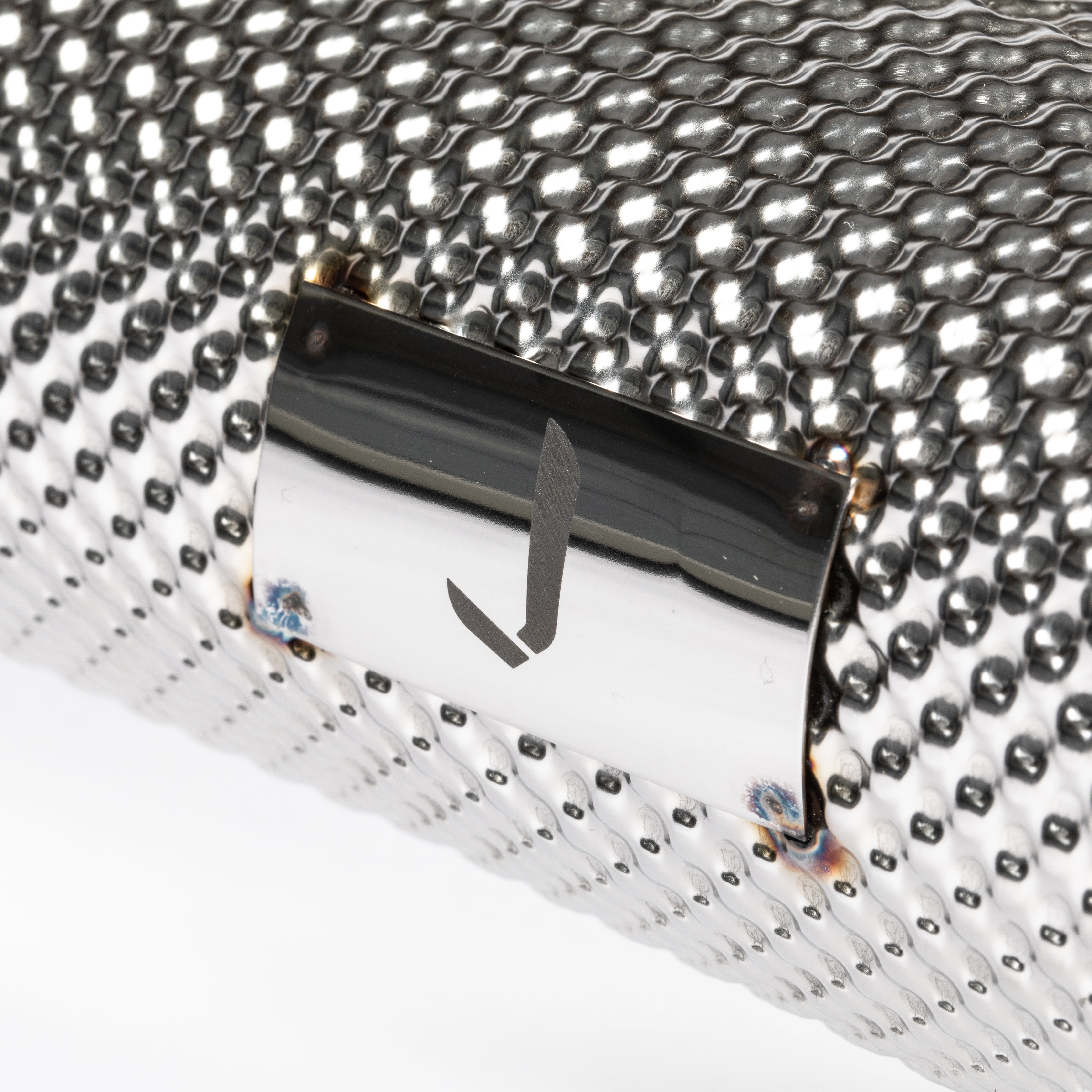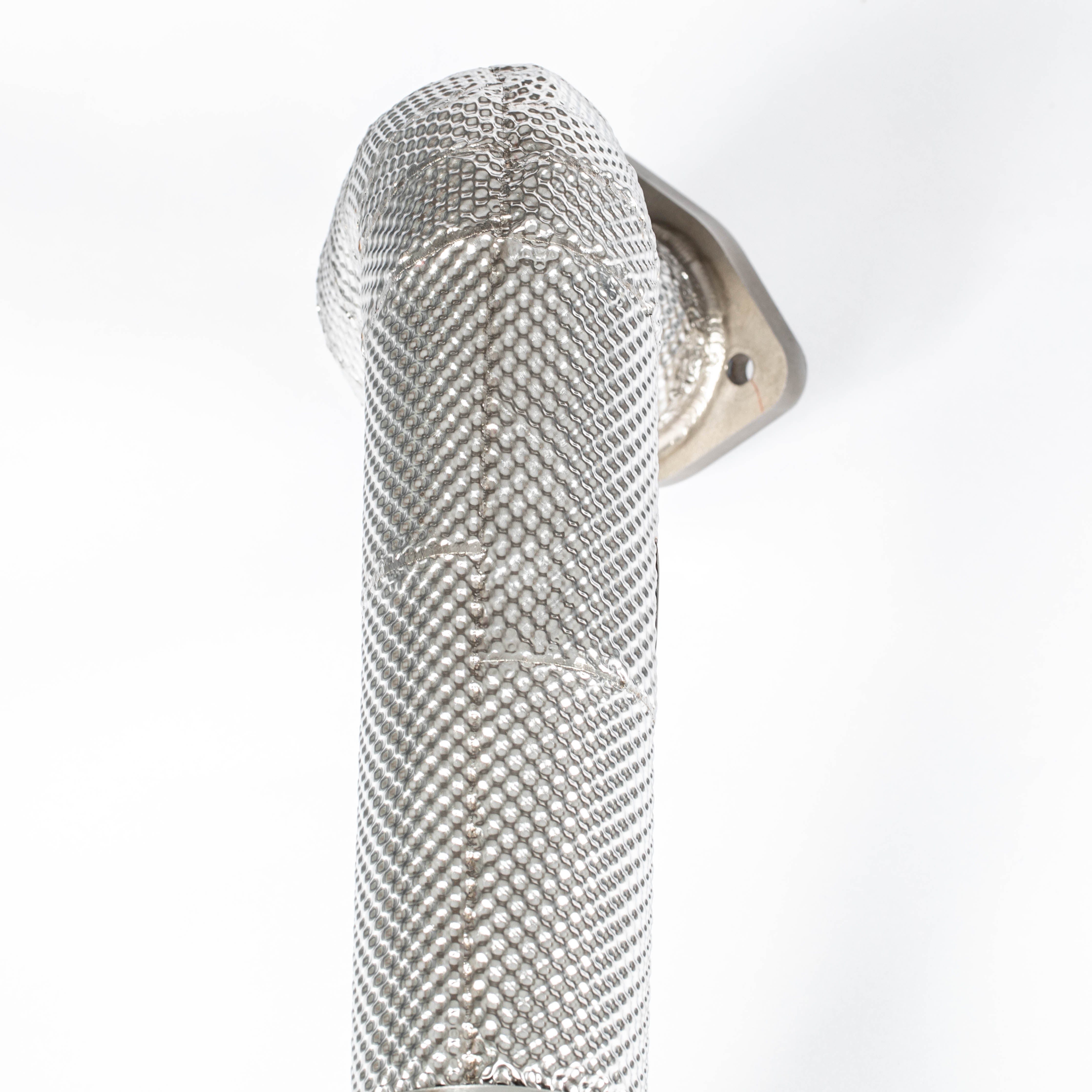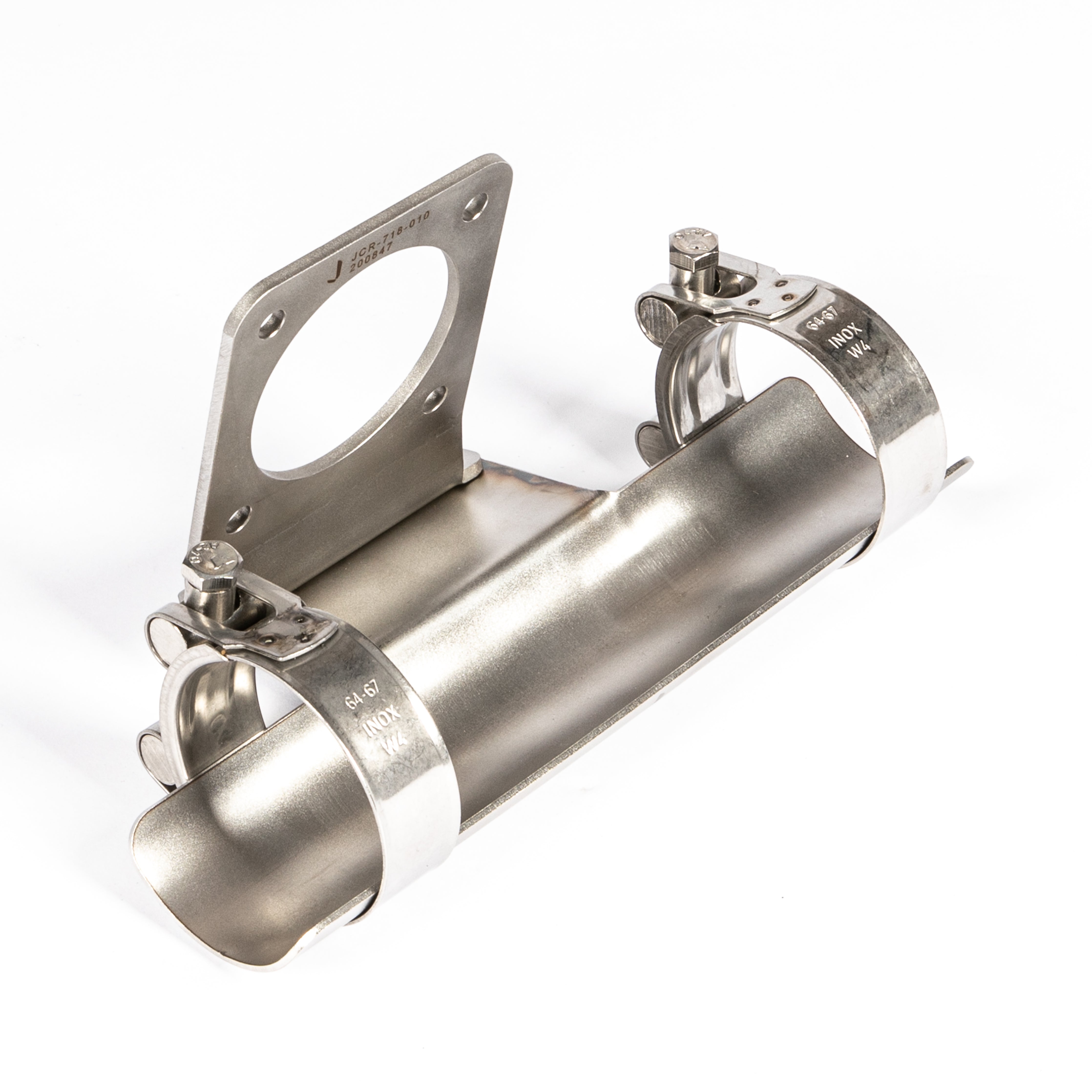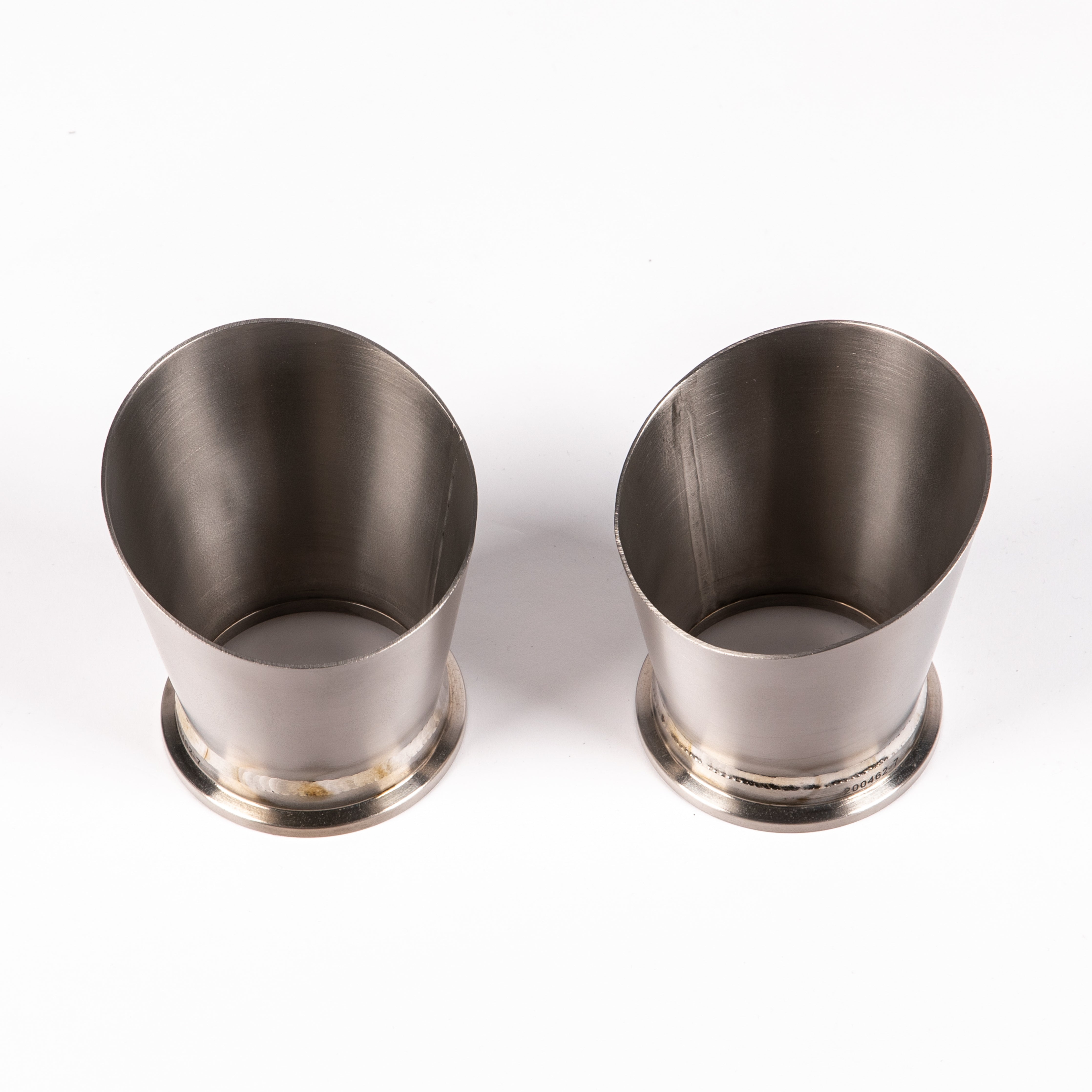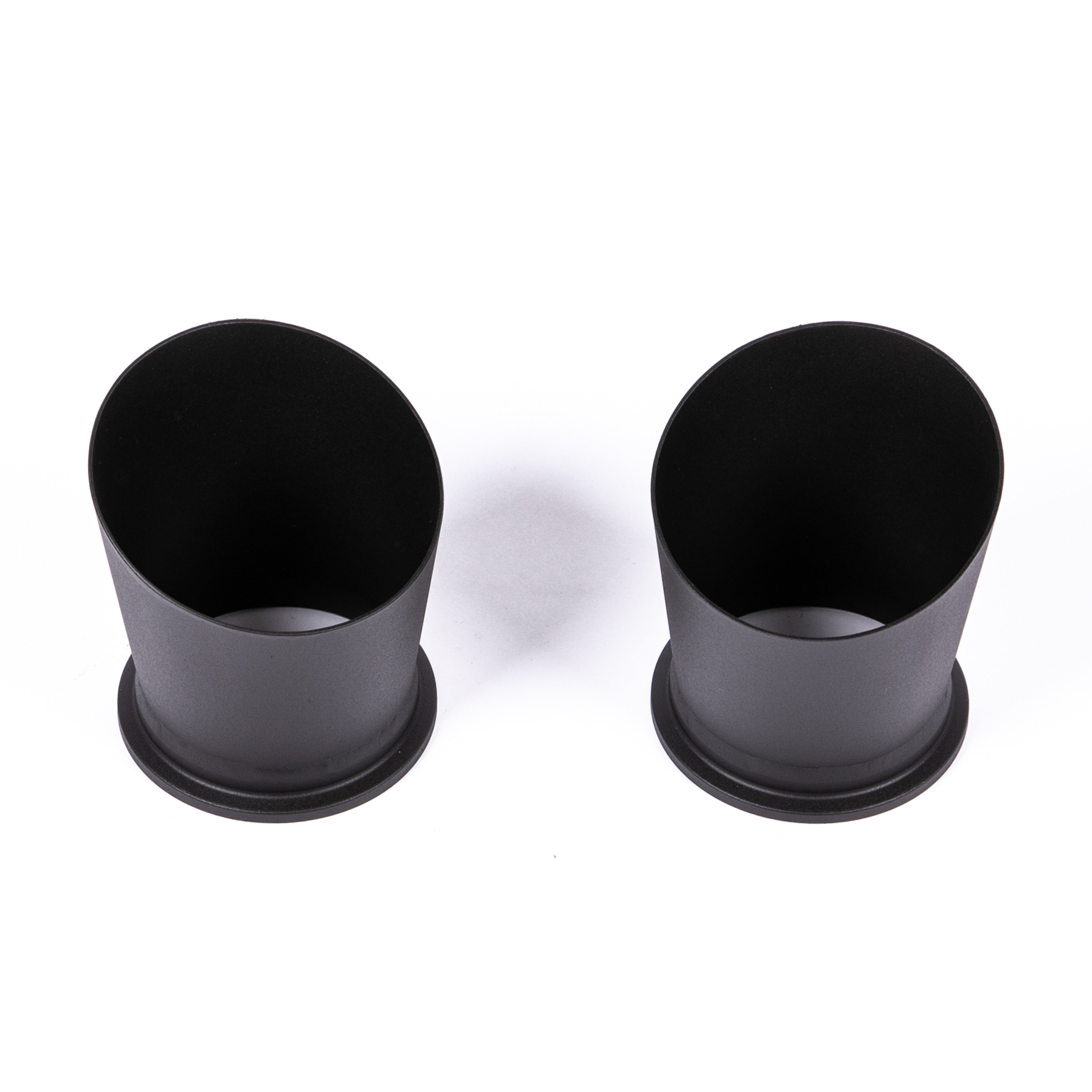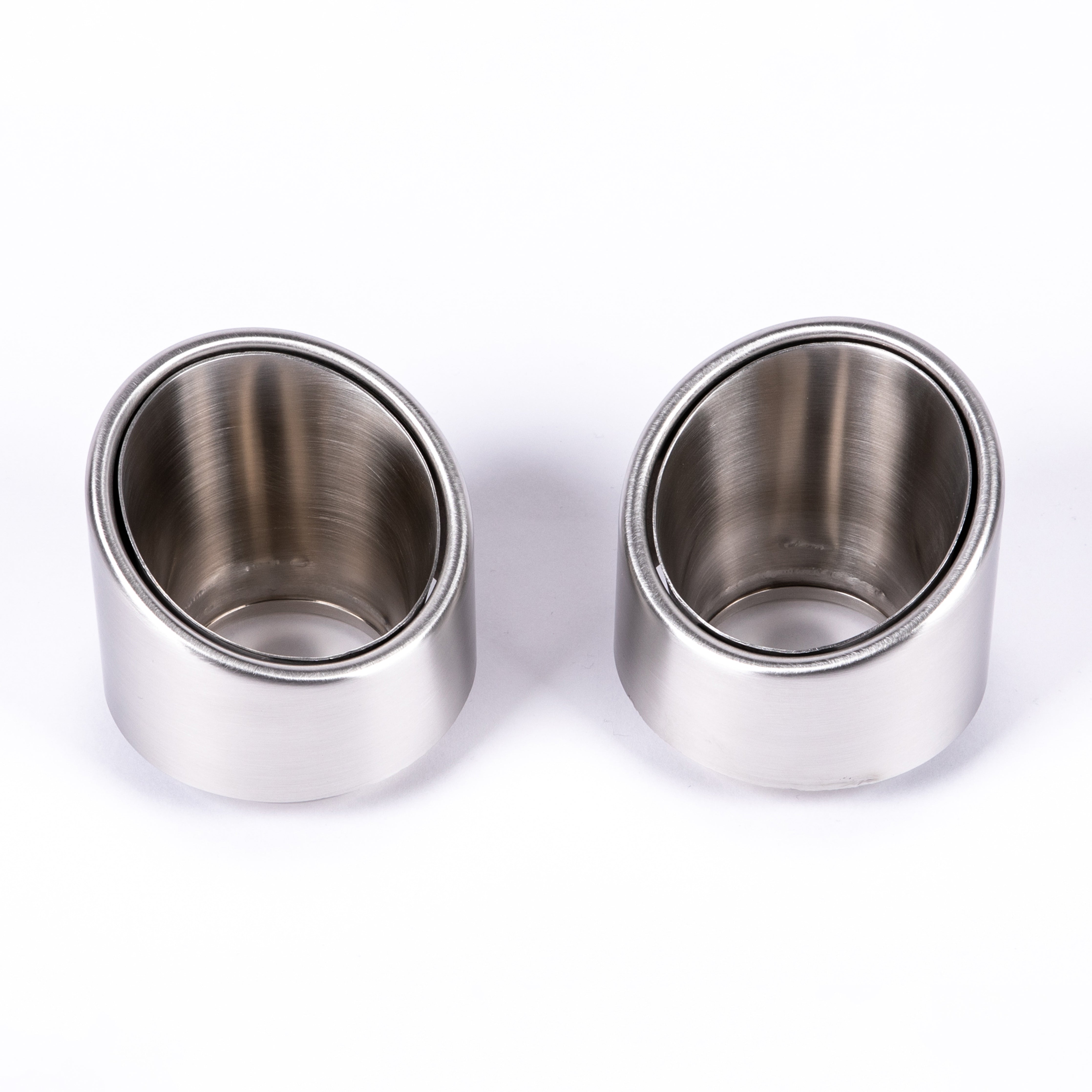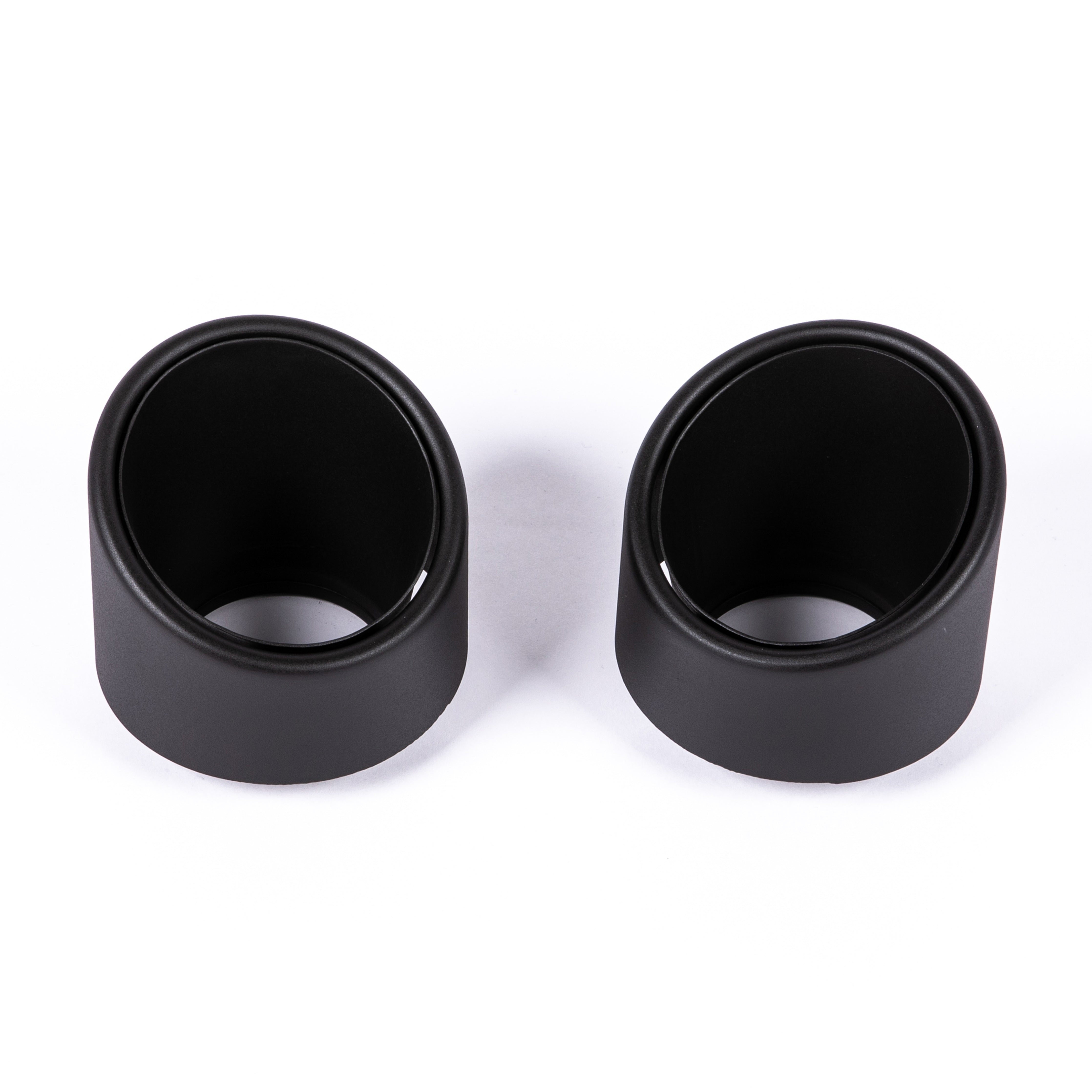 TITANIUM SUPERLIGHT RACE PIPE (CATTED / NON SILENCED)
Introduction
The new 718 GT4 and Spyder has been receiving excellent reviews from magazines and customers alike, however there is one stand out point which is mentioned over and over. The sound! Gone is the soulful scream of the 981 GT4 & Spyder instead replaced with a flat and uninteresting exhaust note, drastically reducing the all-important fun factor of this otherwise fantastic car.
The introduction of WLTP regulations have seen the introduction of OPF (exhaust particulate filters) and very restrictive rear silencer assemblies into the latest generation of models. The OPF serves as an emissions device but has a secondary impact which is very obvious to anyone who's heard just how muted all of the latest generation cars sound.
We are releasing exhaust solutions for these OPF equipped cars, releasing performance and unlocking the glorious sound.
Direct Replacement / Modular Fitment
The JCR Titanium Superlight Race Pipe is a full direct replacement product for the OEM 718 GT4 and Spyder rear silencer and link pipe assembly. No fabrication required, simply remove the factory rear silencer and factory OPF pipes and replace with the JCR Superlight Race Pipe.
With a choice of two tip options the Superlight Race Pipe utilises v-band clamps for quick and easy swaps. Supplied as standard with our Titanium Megaphone tips for the lightest possible configuration, it's possible to configure the system with our optional Inconel Rolled Tips

V-band clamped tips not only ensure perfect alignment every time it also allows quick changes at the track to our optional Titanium Silenced Tips which reduce sound levels by a further 6-7dB.
Heat Management
Each of the JCR Superlight Race Pipe options feature the highest quality thermal protection as standard. The heat shielding we have selected is used in the very highest levels of Motorsport to control temperatures whilst protecting and dramatically reducing the effects of radiant heat into the surrounding areas.
We performed 1000's of miles of testing on track with each of our options with and without thermal protection and saw a consistent reduction of the inner rear tyre temperatures of 15-20c when running on track. This reduction in temperate yields a real world performance advantage over a link pipe without a thermal barrier applied.
Light Weight
Due to the construction and material choice we were able to achieve all of our performance goals plus reduce the weight of the OEM rear silencer and link pipes by over 70% - This truly is a win-win modification saving over 26kg of mass from the rear of the car in its lightest configuration
Performance Increase
Every component of the JCR Titanium Exhaust line is guaranteed to improve HP & TQ with to a varying degree dependant on the specific combination of parts.
Race Cats
This version of our Superlight Race Pipe features HJS 200 Cel Cats in the link pipe section of the exhaust, located into the position of the factory particulate filters to maximise power and torque whilst retaining cats in the exhaust system.
This version of exhaust is designed for use with our Inconel Race Manifolds &/or with another non catted manifold design
Non Silenced
This version of our 718 GT4 / Spyder / GTS 4.0 Superlight Race Pipe is a completely non silenced and non valved system. Not for the faint of heart!
RSR Style Sound
The sound signature of the JCR Titanium Superlight Race Pipe has been engineered to match as closely as possible to the beloved 991.2 GT3 RSR. Gone is the flat and dull exhaust note, replaced with a beautiful flat 6 tone accompanied by a more substantial volume upon request. Utilising the exact same merge design as per our existing Race Pipe products we have brought the 4.0L flat 6 installed into the 718 GT4 & Spyder into life with an exotic high quality tone, something that owners have been craving since the release of these models.
This system deletes the factory valve control. Low down drone is to be expected as part of a compromise to achieve such weight savings and incredible sound. If you wish to achieve a more daily driver friendly sound then we would recommend one of our Titanium Valved Race Pipe options

Key Features
100% Titanium Construction
Removes Factory Valve Control

Non Silenced Design
HJS 200Cel Cats
Direct Replacement / Quick Installation
25HP & 22TQ Increase
-23.58kg Weight Saving vs OEM Rear Silencer
Product Notes
ALL models WITHOUT OPF monitoring do NOT require ECU tune

EU specification cars with OPF monitoring will require ECU tune to avoid CEL
Applications
718 Cayman GT4
718 Boxster Spyder
718 Cayman GTS 4.0
718 Boxster GTS 4.0
718 Boxster 25 Years
Pricing
From £7095.00 GBP
All prices are listed without UK VAT included (20%) All UK based customers orders will be subject to UK VAT
Lead Times
JCR products are produced in batches, we aim to carry stock of all products however in the event that parts aren't in stock please allow approximately 30-60 business days after the point of ordering before your parts ship. For lead time estimates prior to ordering please contact us via the contact page
Sale price

$9,137.00 USD
Regular price
(/)
Choose options