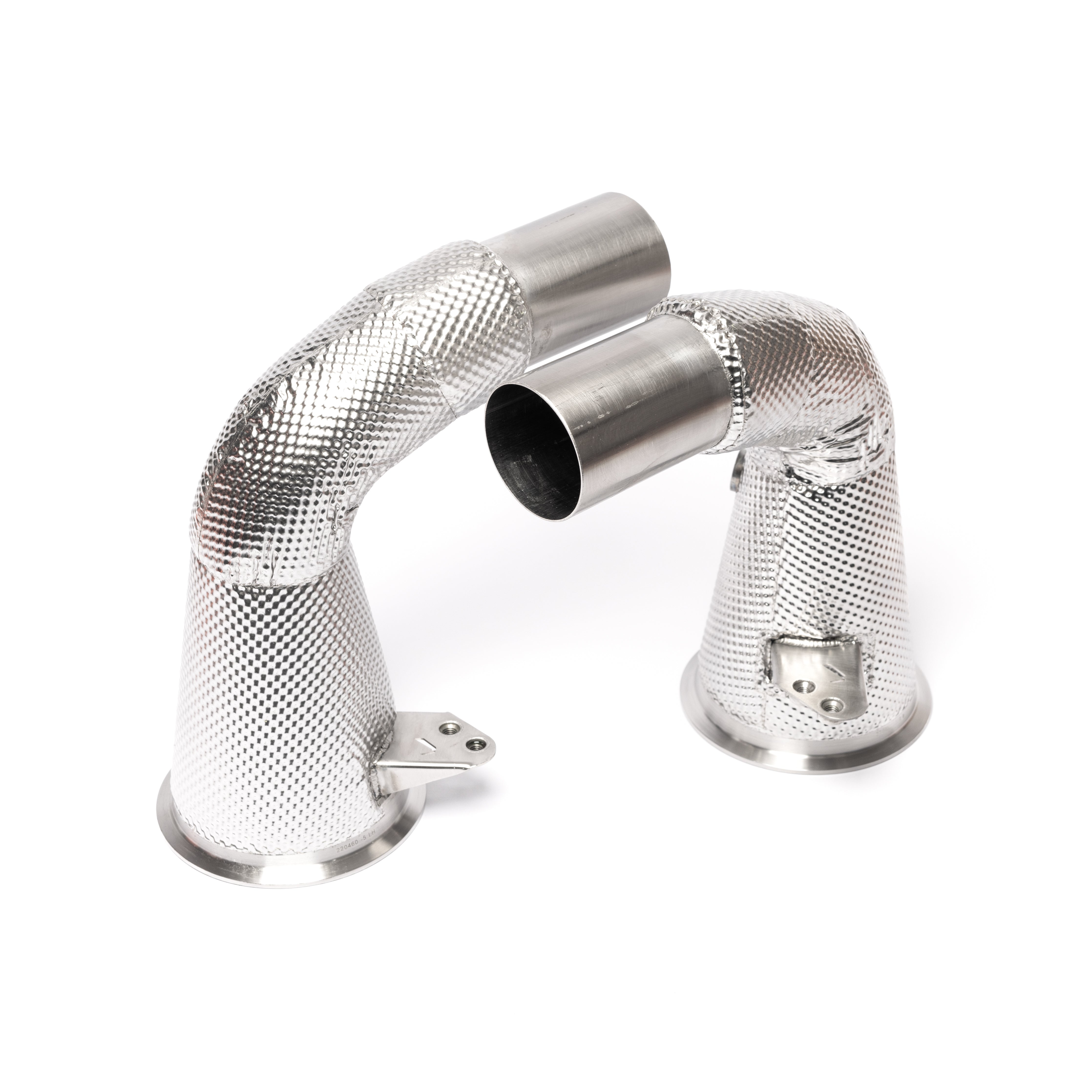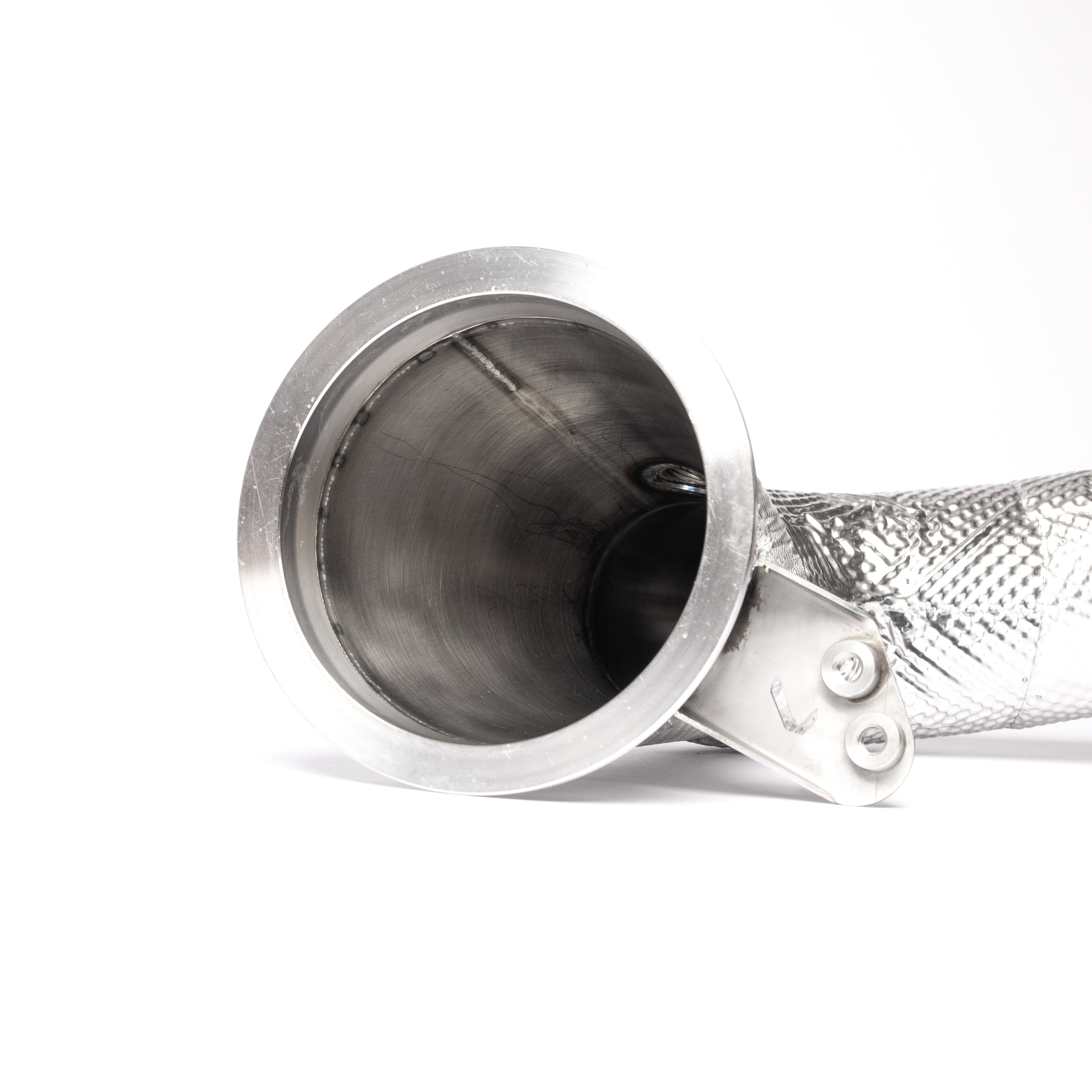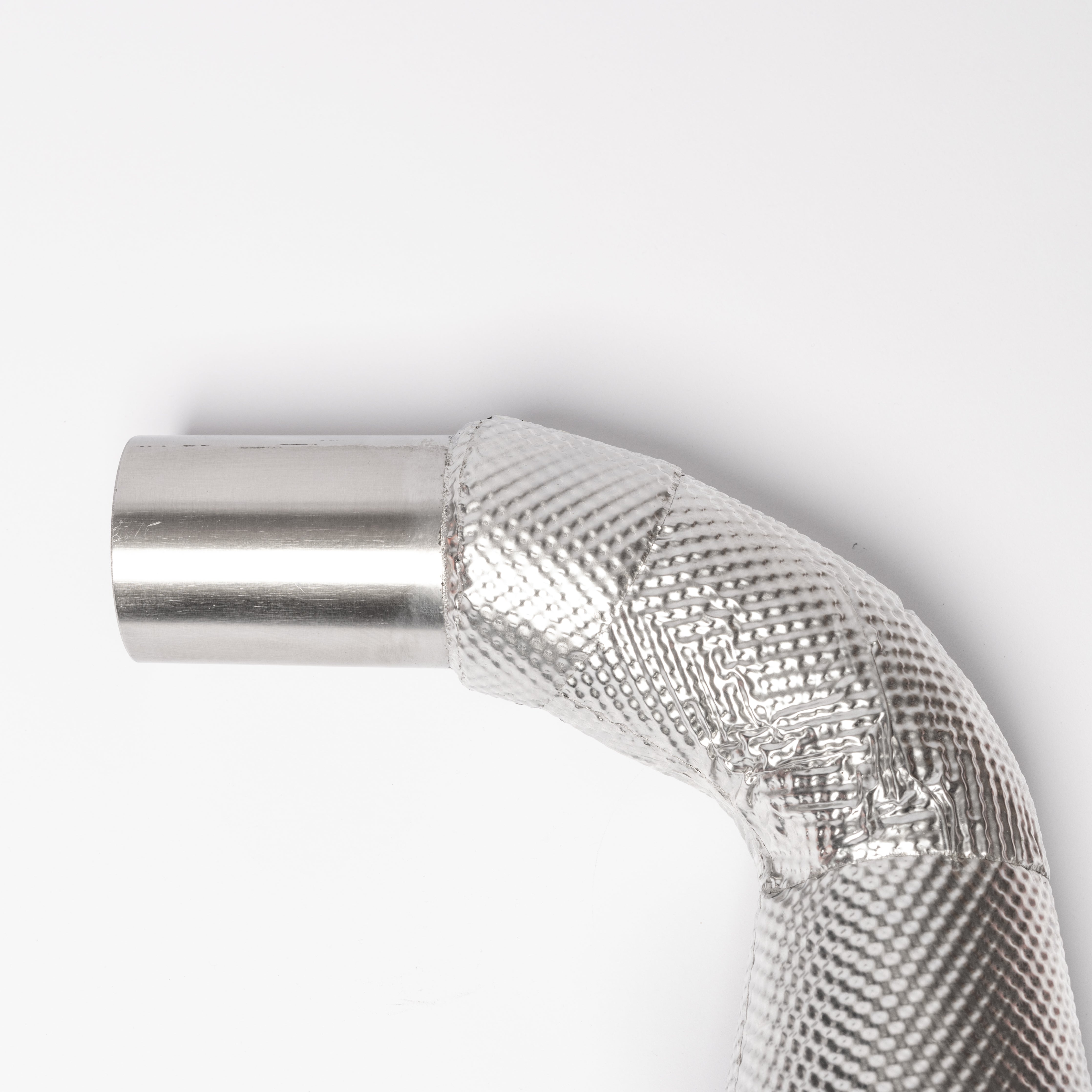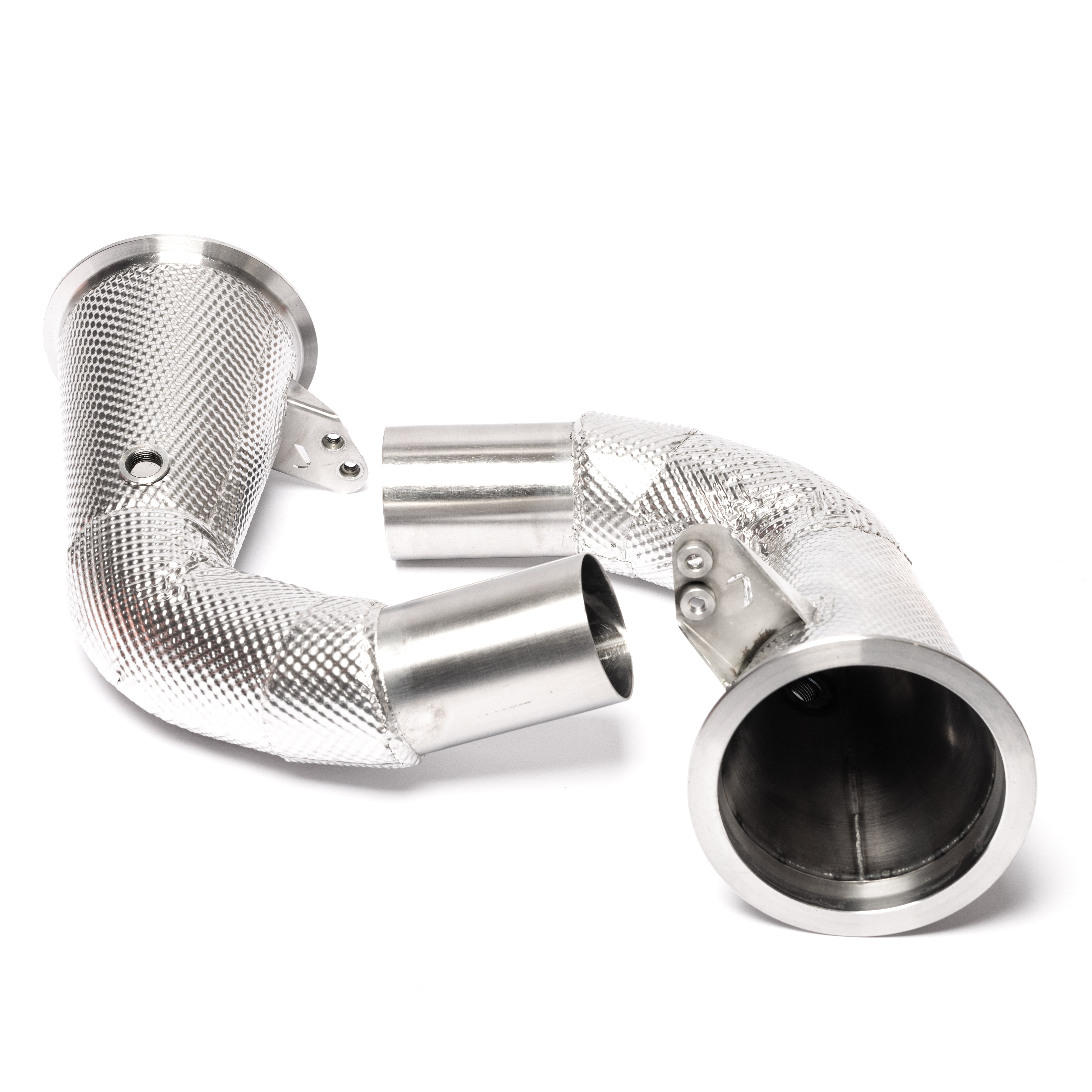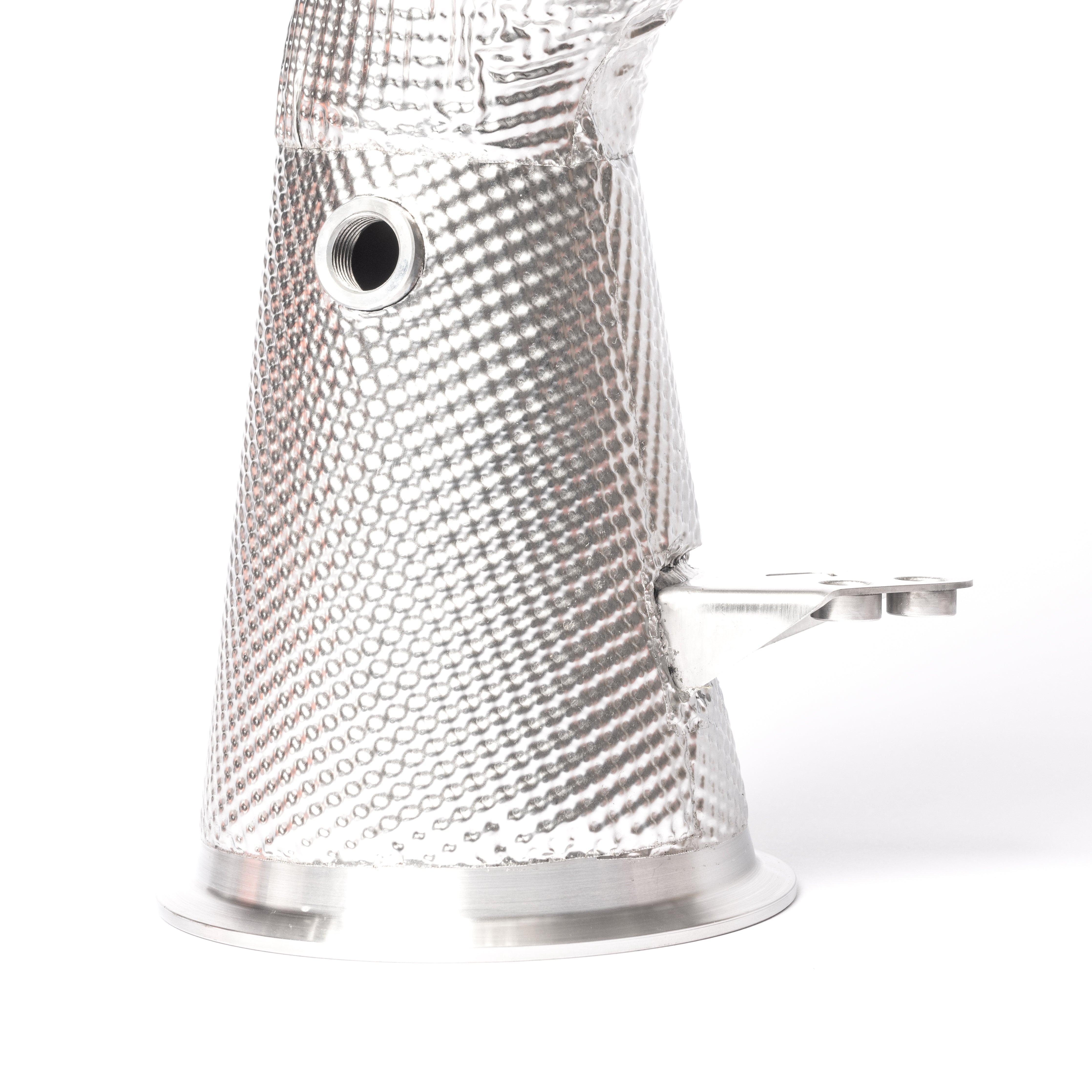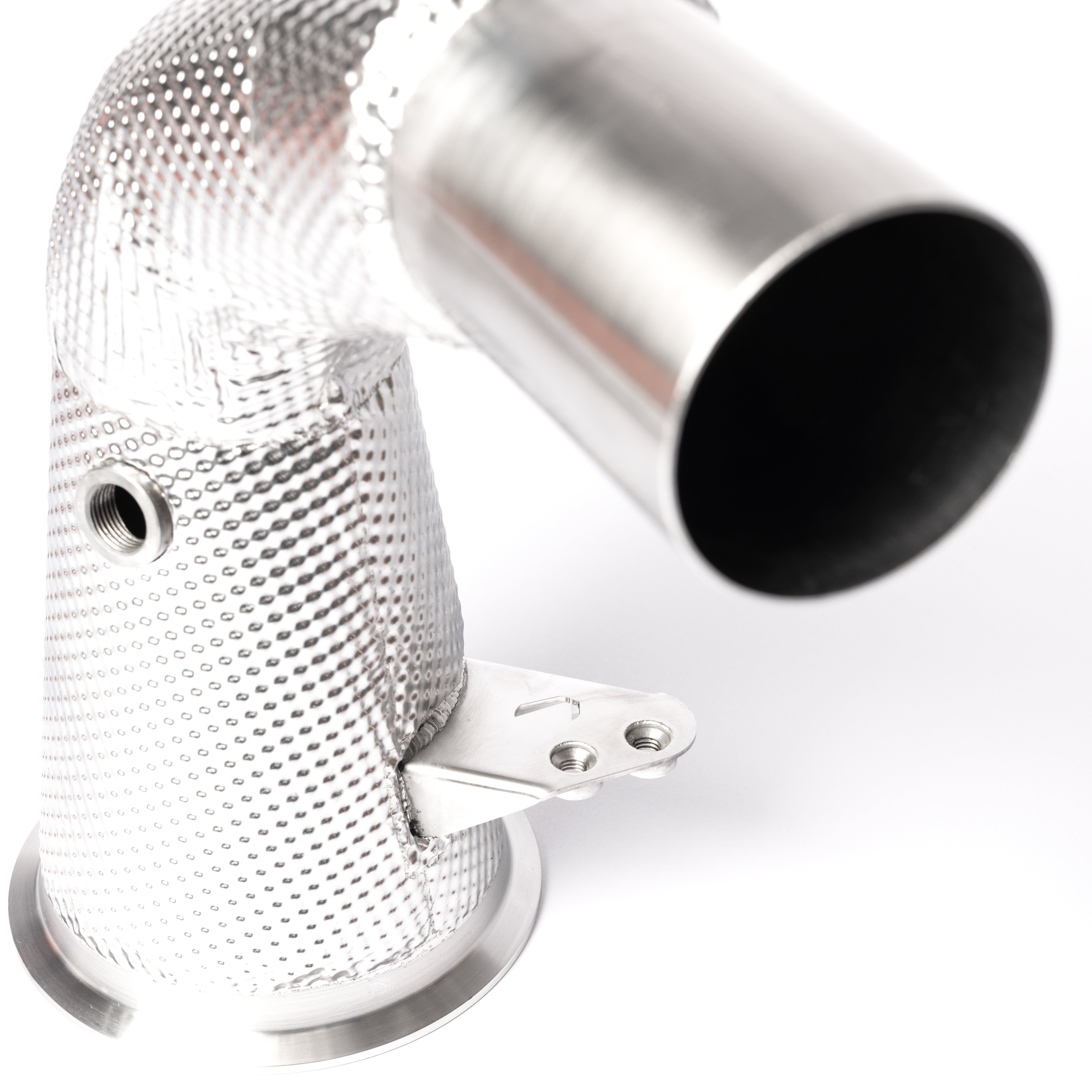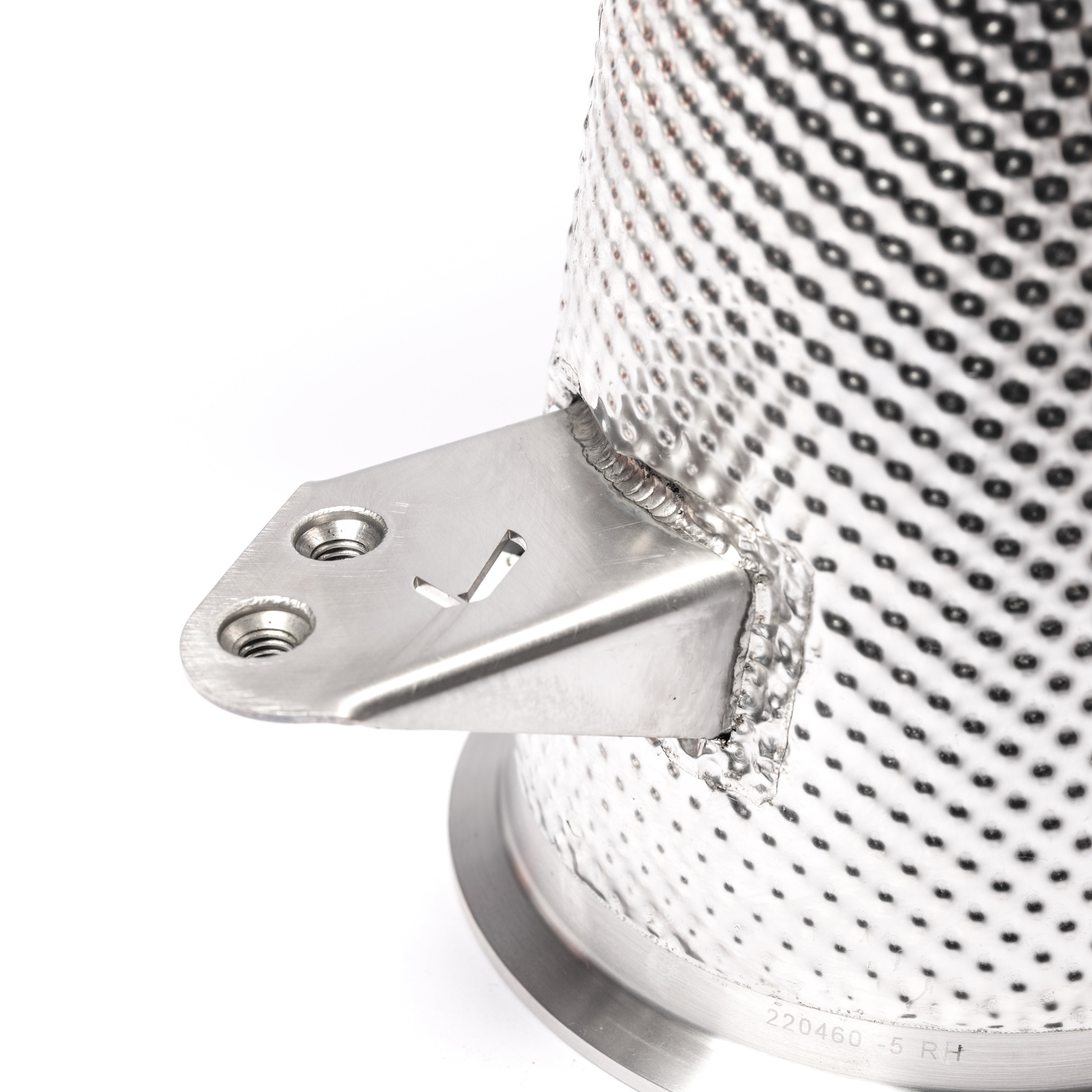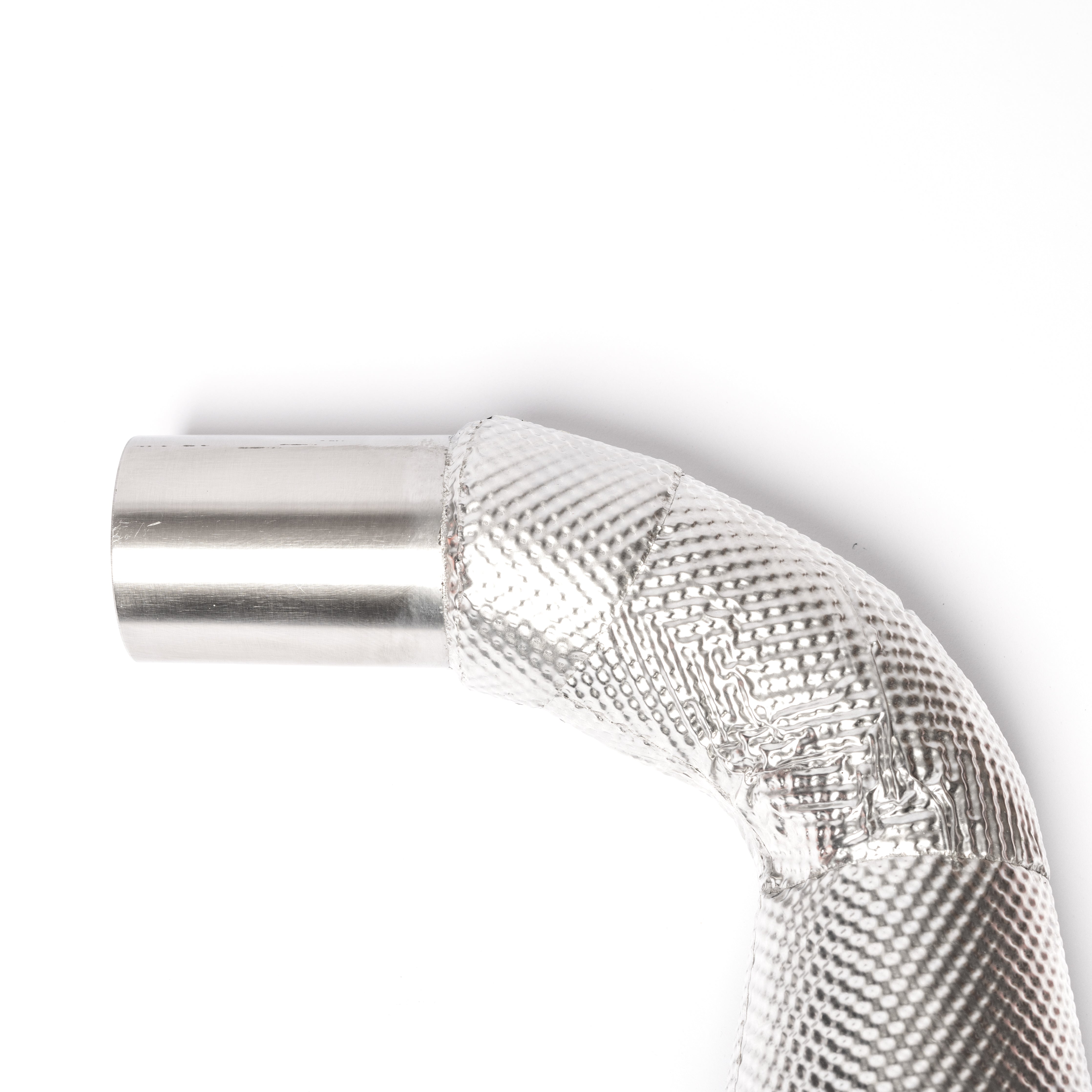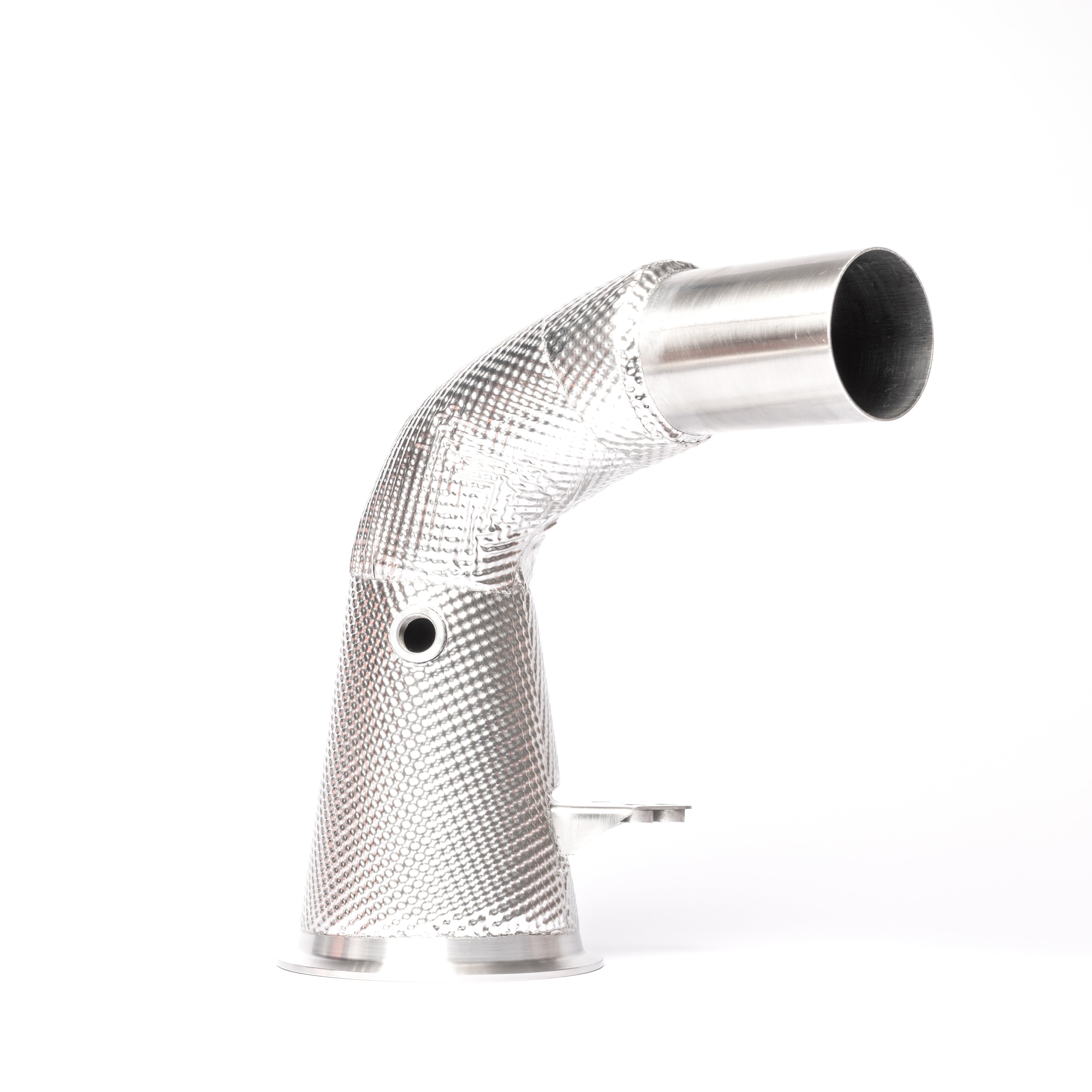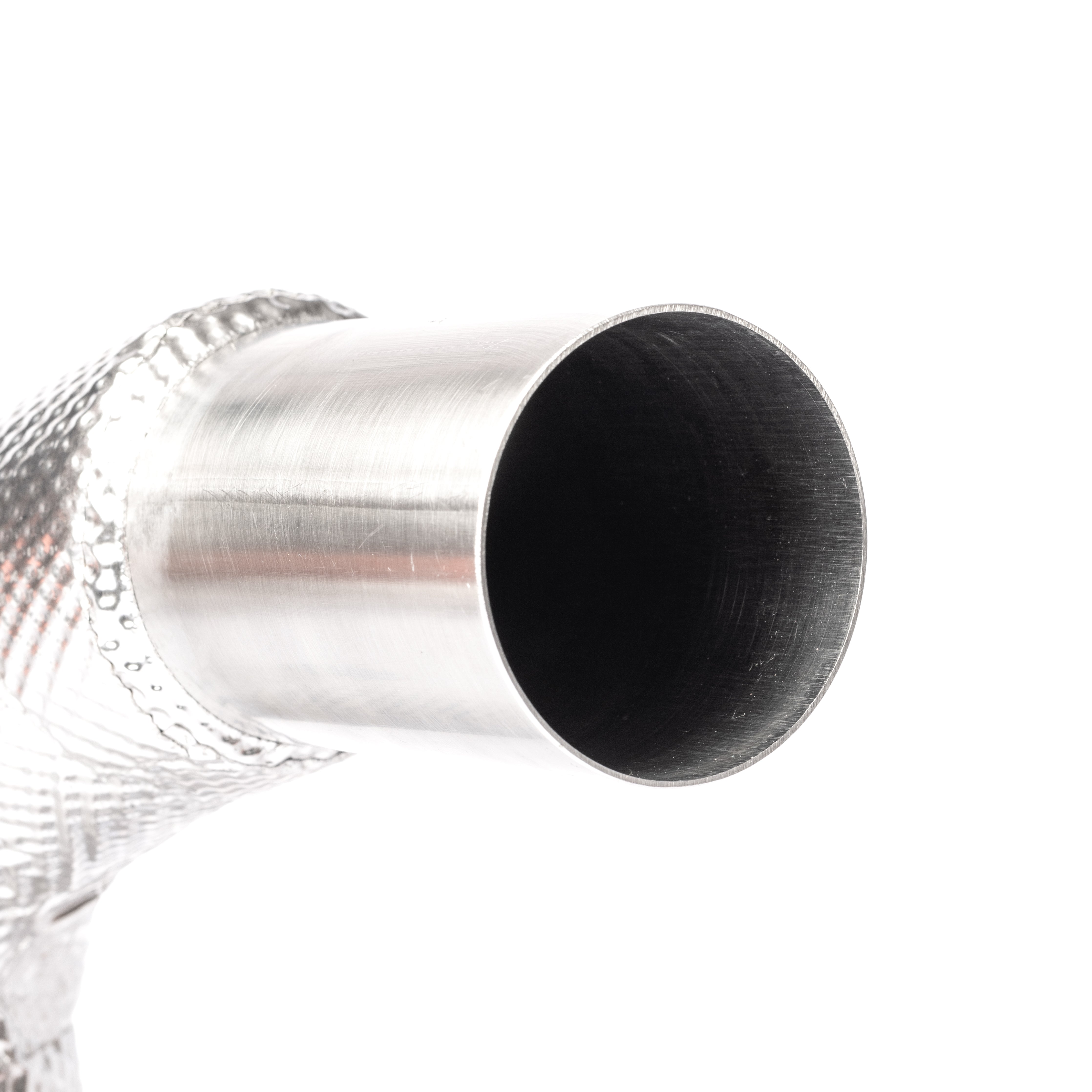 INCONEL CAT DELETES (HEAT SHIELDED)
Introduction
The latest turbo charged models from Porsche are formidable in stock form however there is always room for improvements to be made, especially in the exhaust system. Our direct replacement exhaust components not only save weight and improve sound they also deliver solid performance gains without compromise in a direct replacement part with perfect fit.
Light Weight
Through the use of light weight materials and clever design we have managed to reduce the overall weight of the factory 992 Turbo exhaust components. Removing weight full stop carries great benefits in any performance vehicle however the gains are exaggerated on this platform, reducing the rear biased weight distribution helps to improve overall balance and handling.
Direct Replacement
All of the JCR 992 Carrera / Turbo / Turbo S exhaust components are direct replacement for their OEM equivalents with guaranteed fit every time. No requirement for any further work during install beyond removing the OEM part and replacing with its JCR equivalent and any supplied hardware.
Catalyst Delete
With the JCR Inconel Cat Delete the factory dummy OPF matrix and restrictive cat are removed for maximum performance and sound. Rather than simply removing the Cat from our Race Cat products we created a whole new profile to correctly control the gasses from the turbo flange down to the main flow path to optimise performance.
Heat Management
This product features the highest quality thermal protection as standard. The heat shielding we have selected is used in the very highest levels of Motorsport to control temperatures whilst protecting and dramatically reducing the effects of radiant heat into the surrounding areas.
Power Increase
Every component of the JCR Titanium Exhaust line is guaranteed to improve HP & TQ with varying results dependant on the combination of parts. Our most extreme free flowing system will see gains in the mid 30HP&TQ with the stock ECU tune. Also expect great improvements in overall engine response, transient throttle response and boost building earlier in the RPM range.
Key Features
100% Inconel 625 Construction
Direct Replacement Parts
Inconel Heat Shielding
-8.34kg Weight Reduction vs OEM Cat Sections
Improved Sound Quality
20-25HP & 30-35TQ Increase
Applications
992 CARRERA
992 CARRERA S
992 CARRERA GTS
992 TURBO
992 TURBO S
992 SPORT CLASSIC
992 DAKAR
Pricing
£3395.00 GBP

All prices are listed without UK VAT included (20%) All UK based customers orders will be subject to UK VAT
Lead Times
JCR products are produced in batches, we aim to carry stock of all products however in the event that parts aren't in stock please allow approximately 30 - 60 business days after the point of ordering before your parts ship. For lead time estimates prior to ordering please contact us via the contact page
Sale price

$4,372.00 USD
Regular price
(/)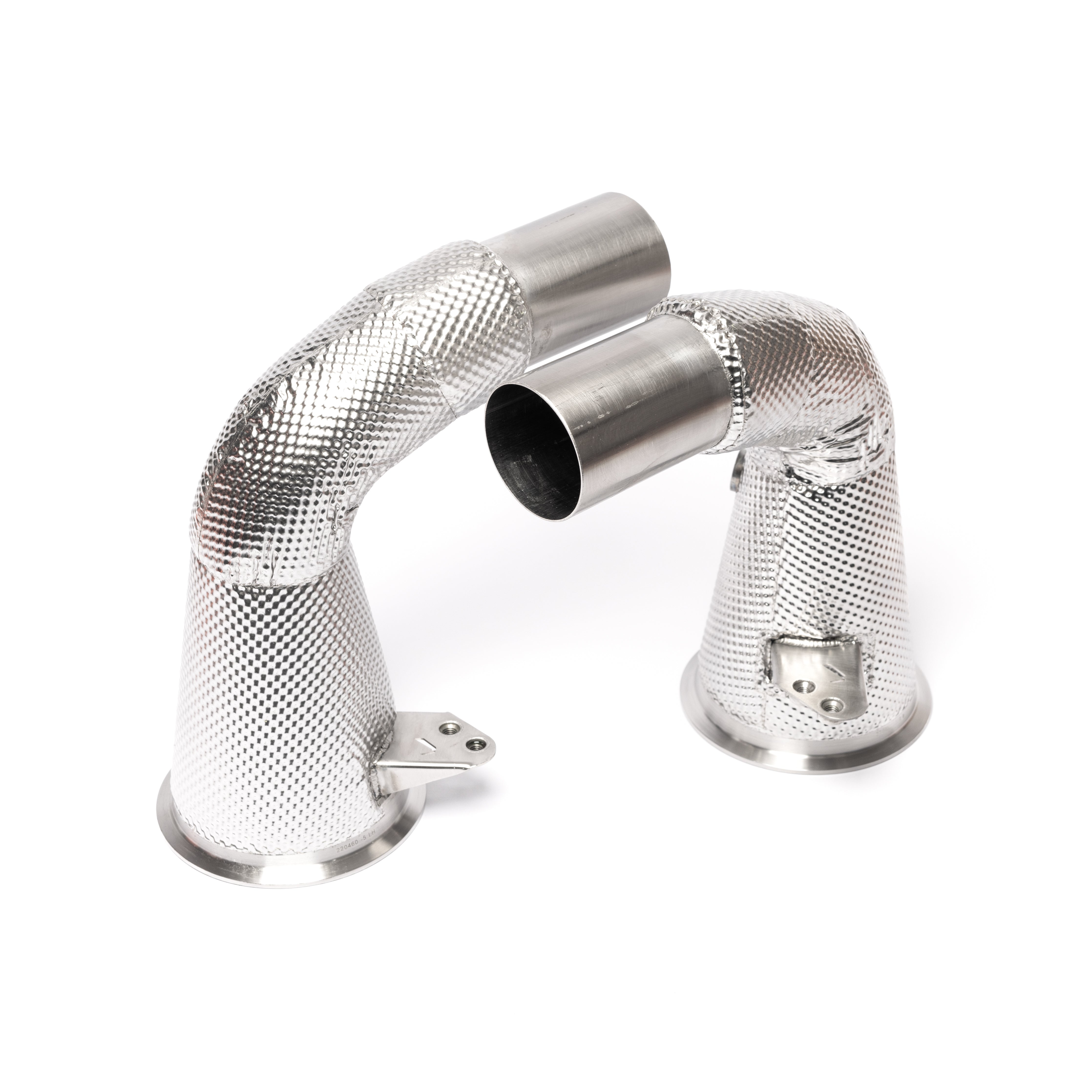 INCONEL CAT DELETES (HEAT SHIELDED)
Sale price

$4,372.00 USD
Regular price
Choose options