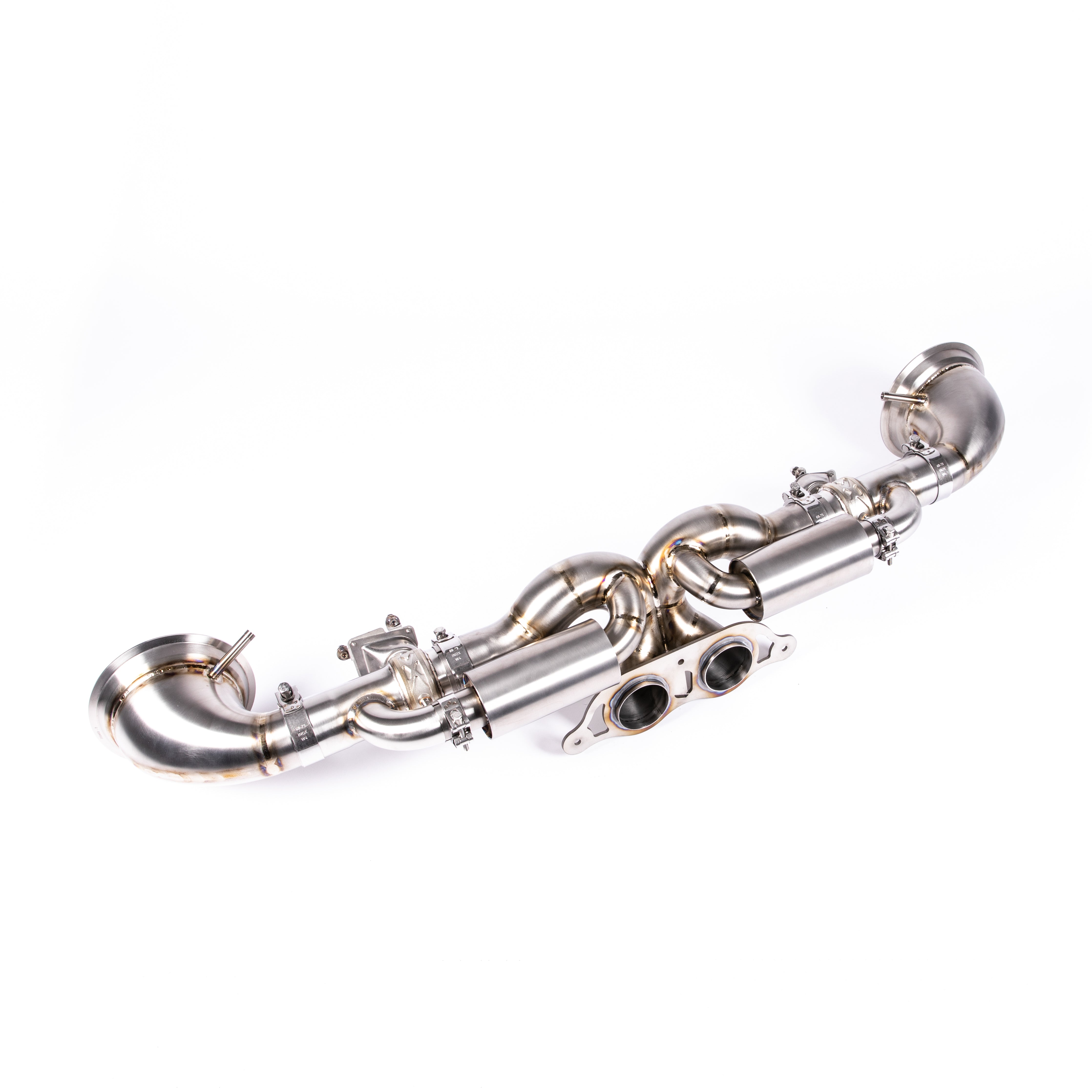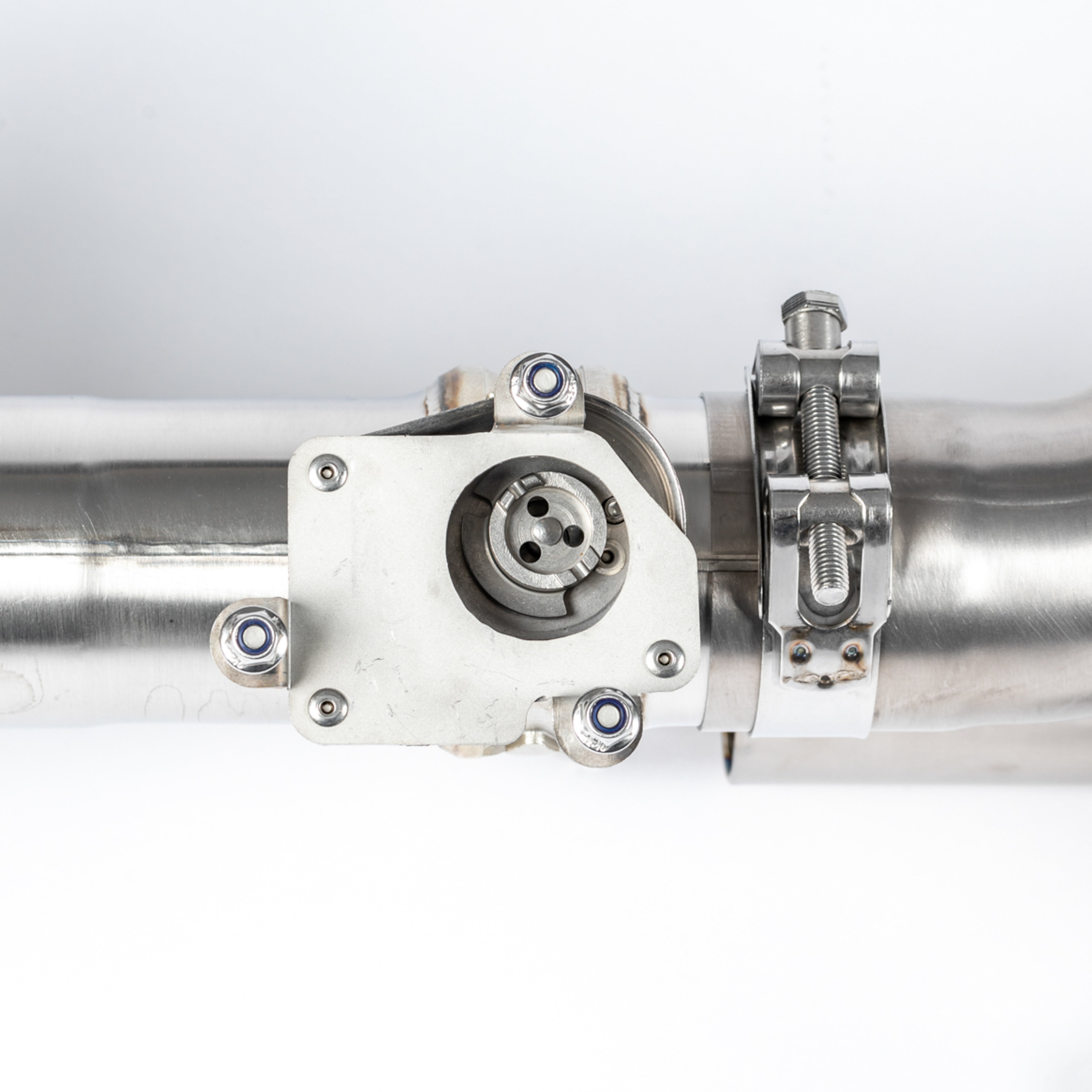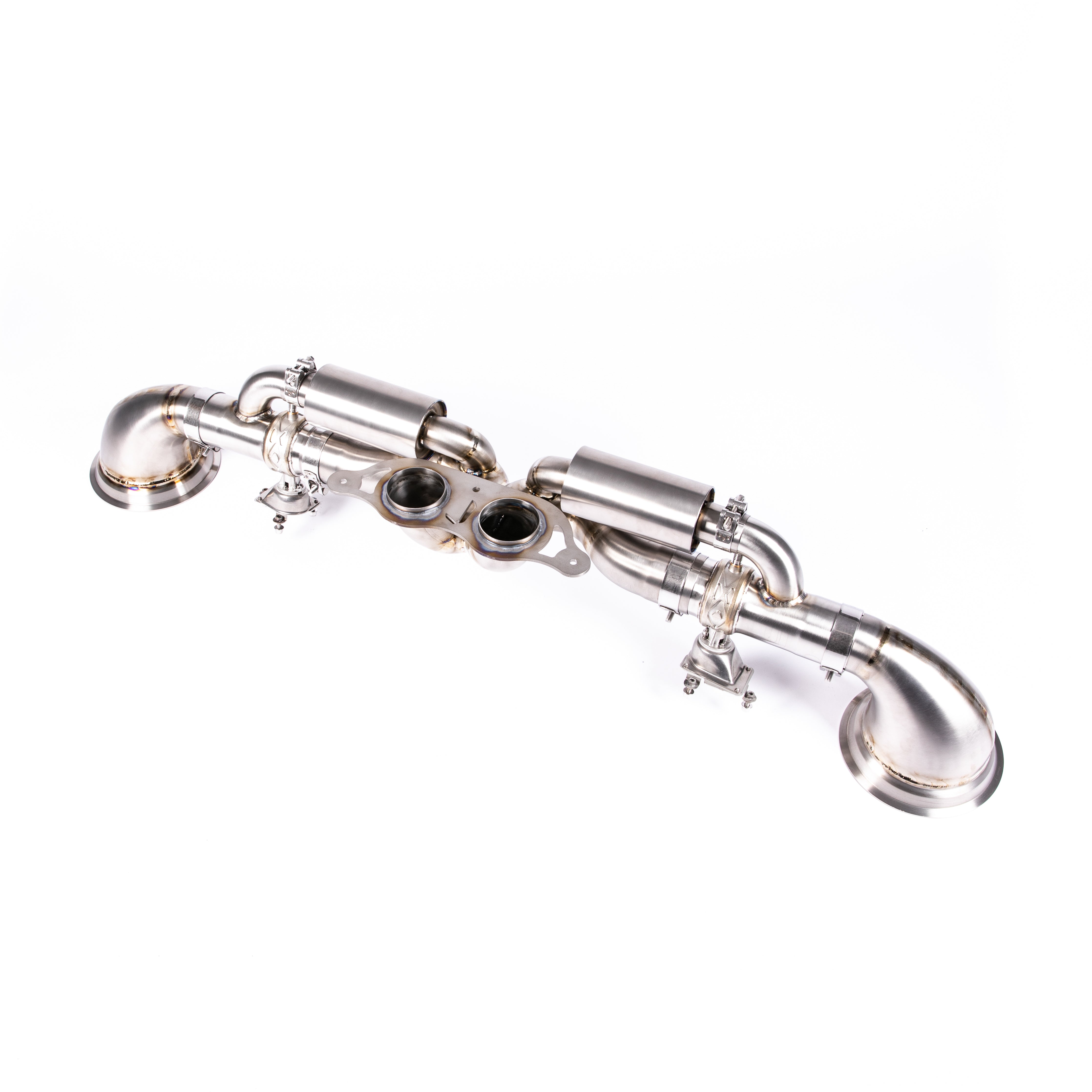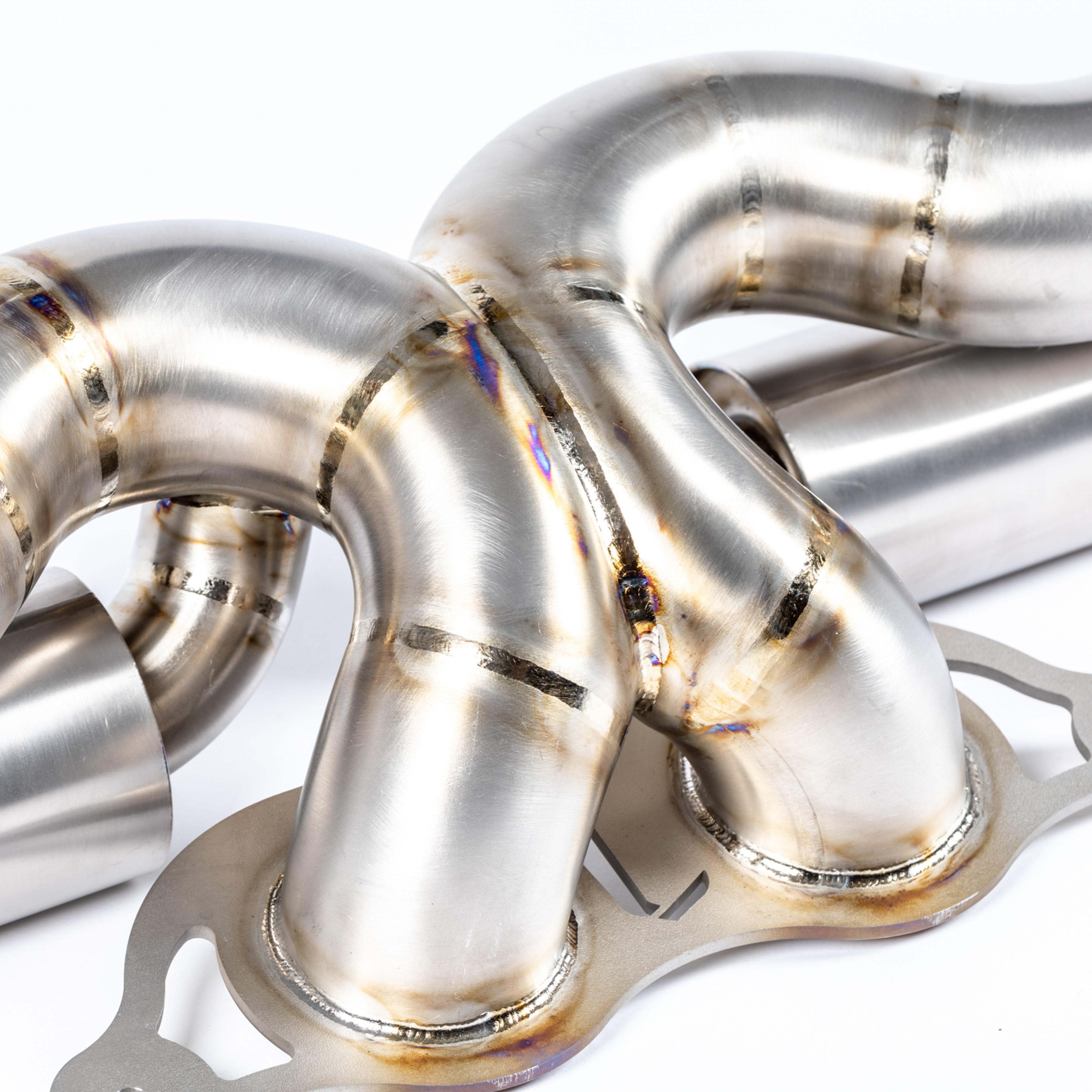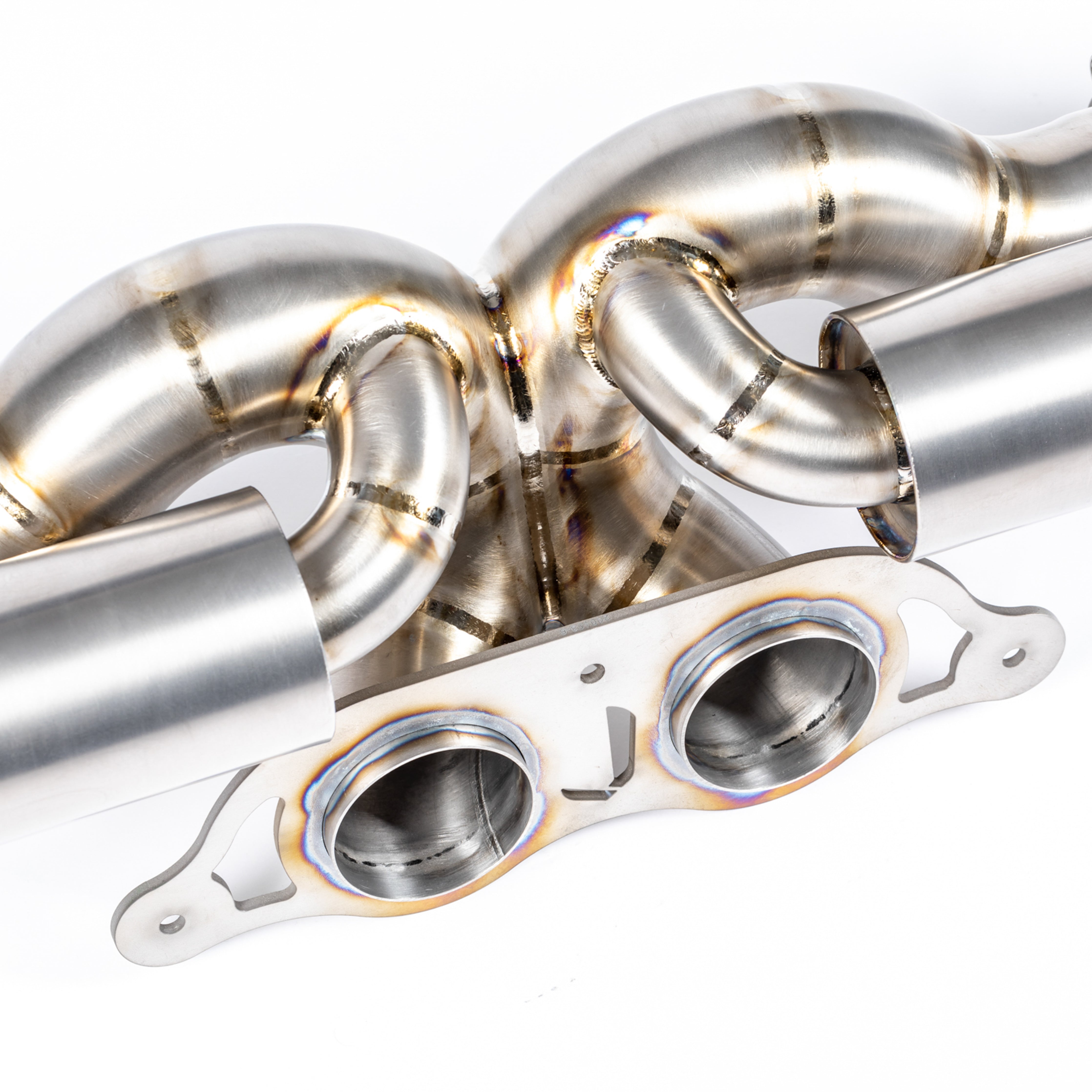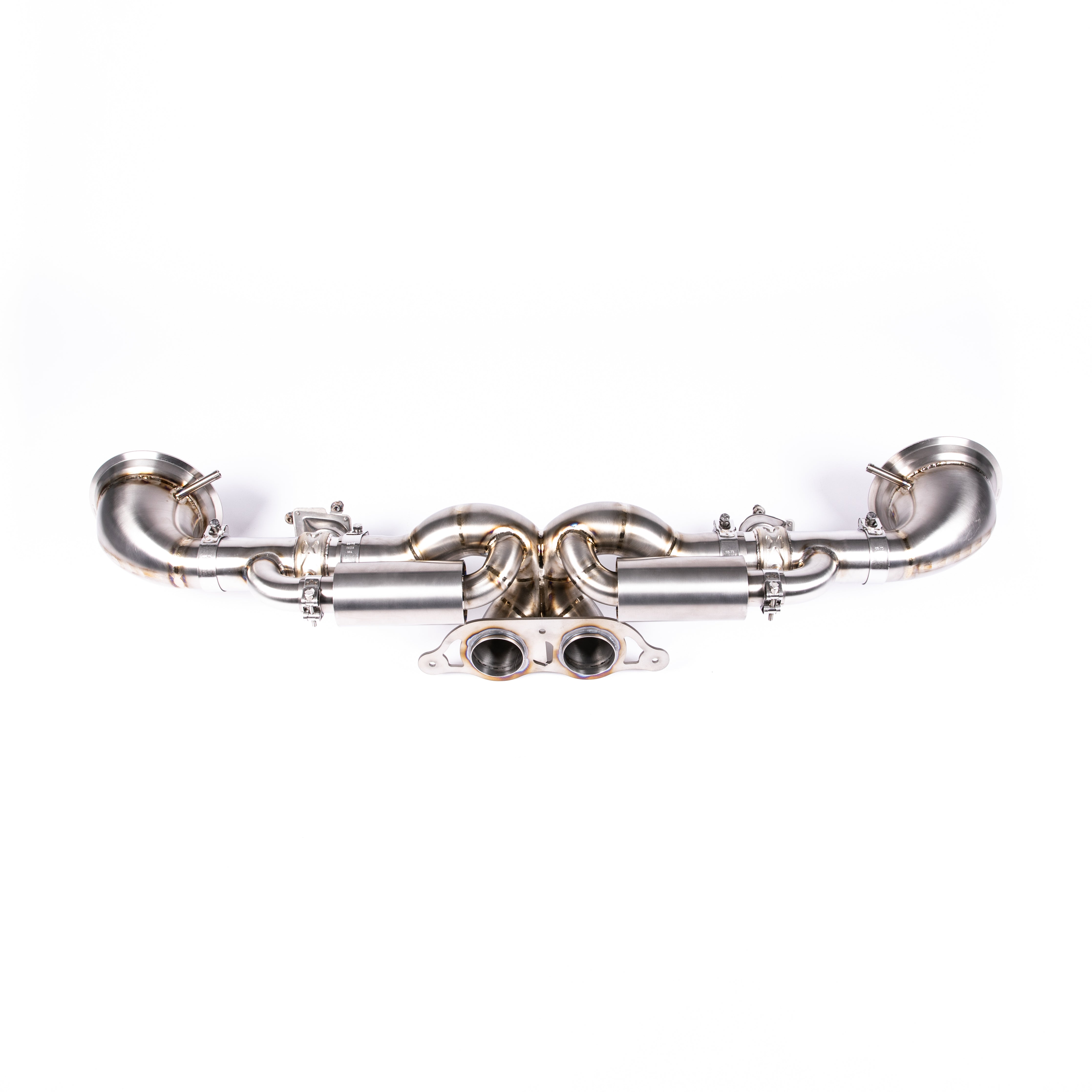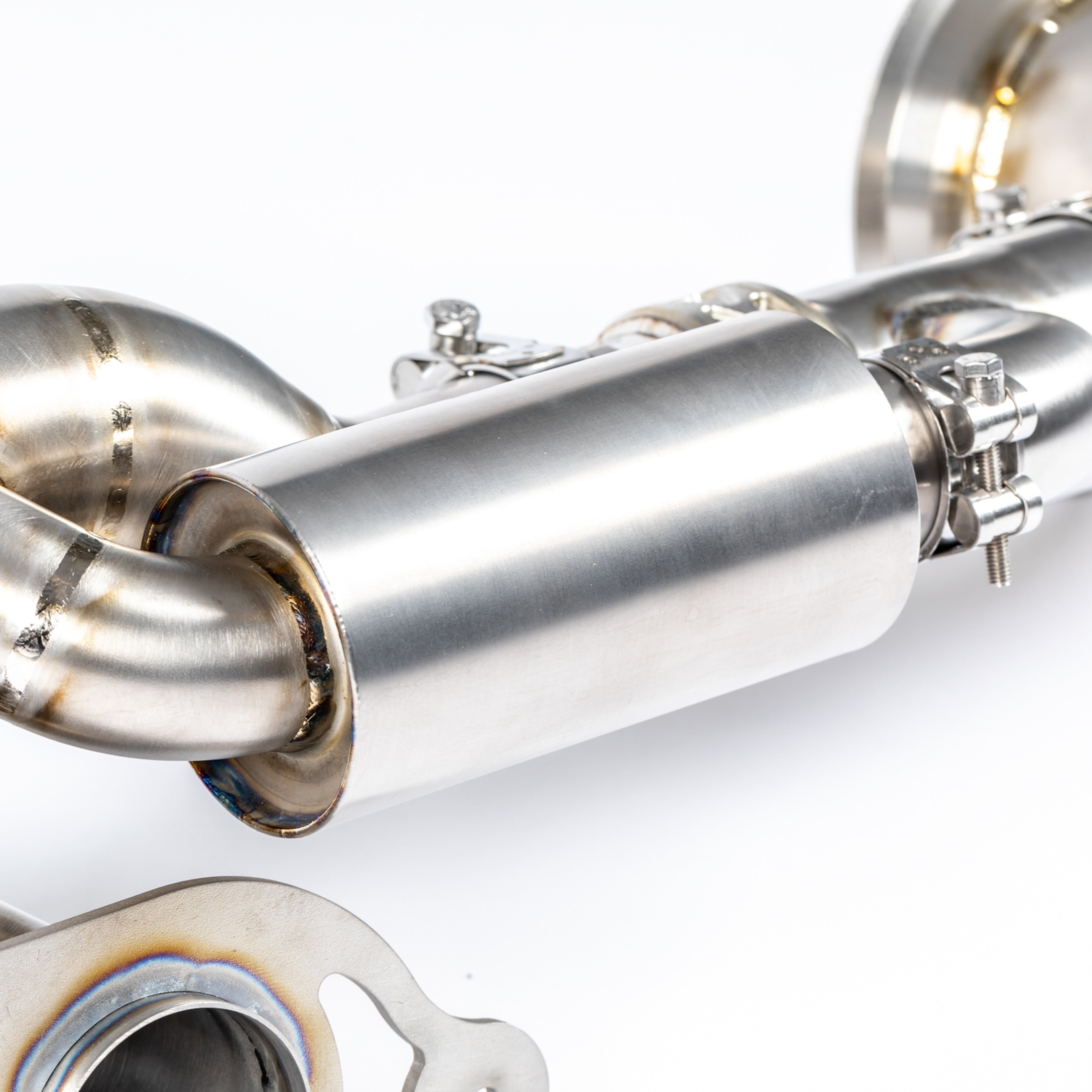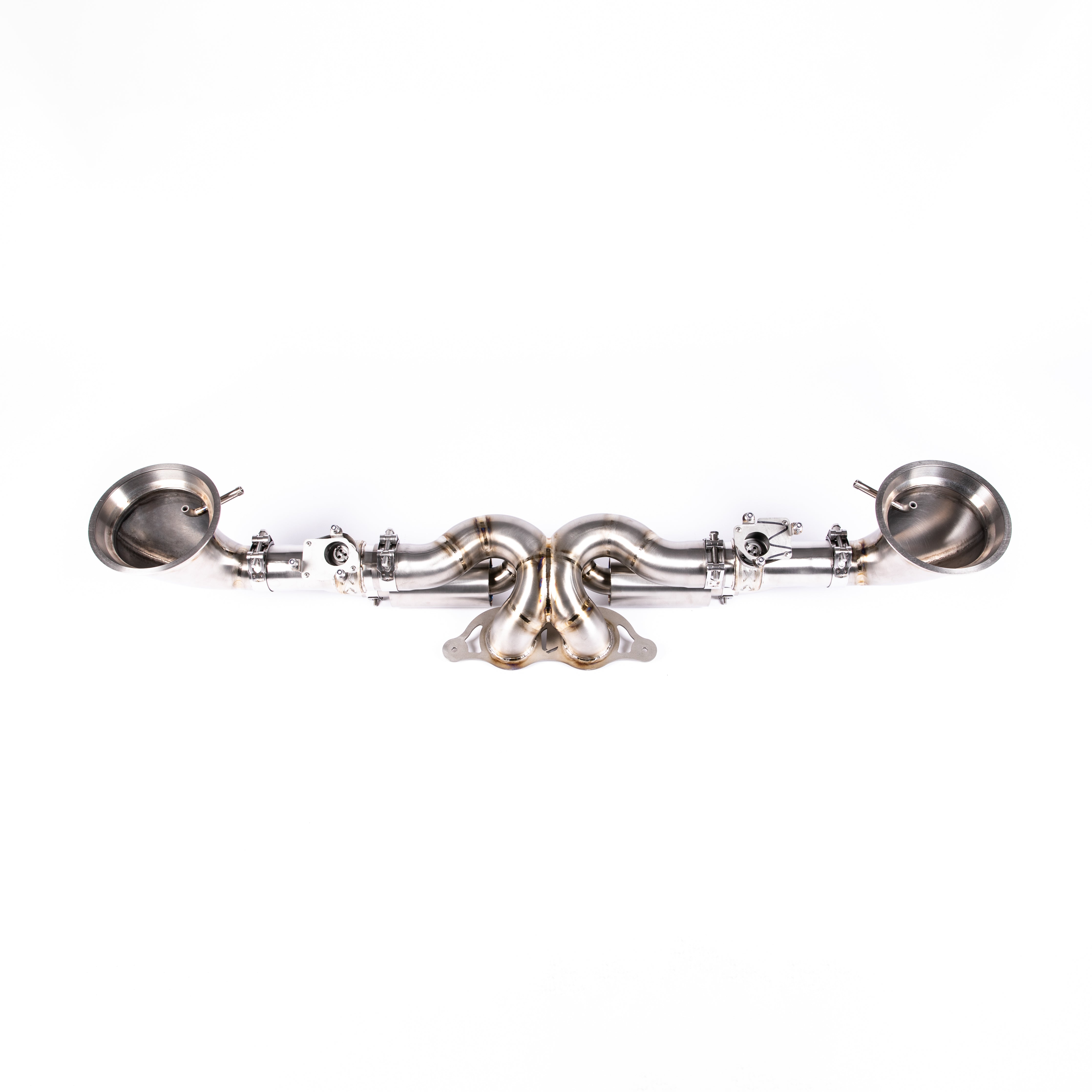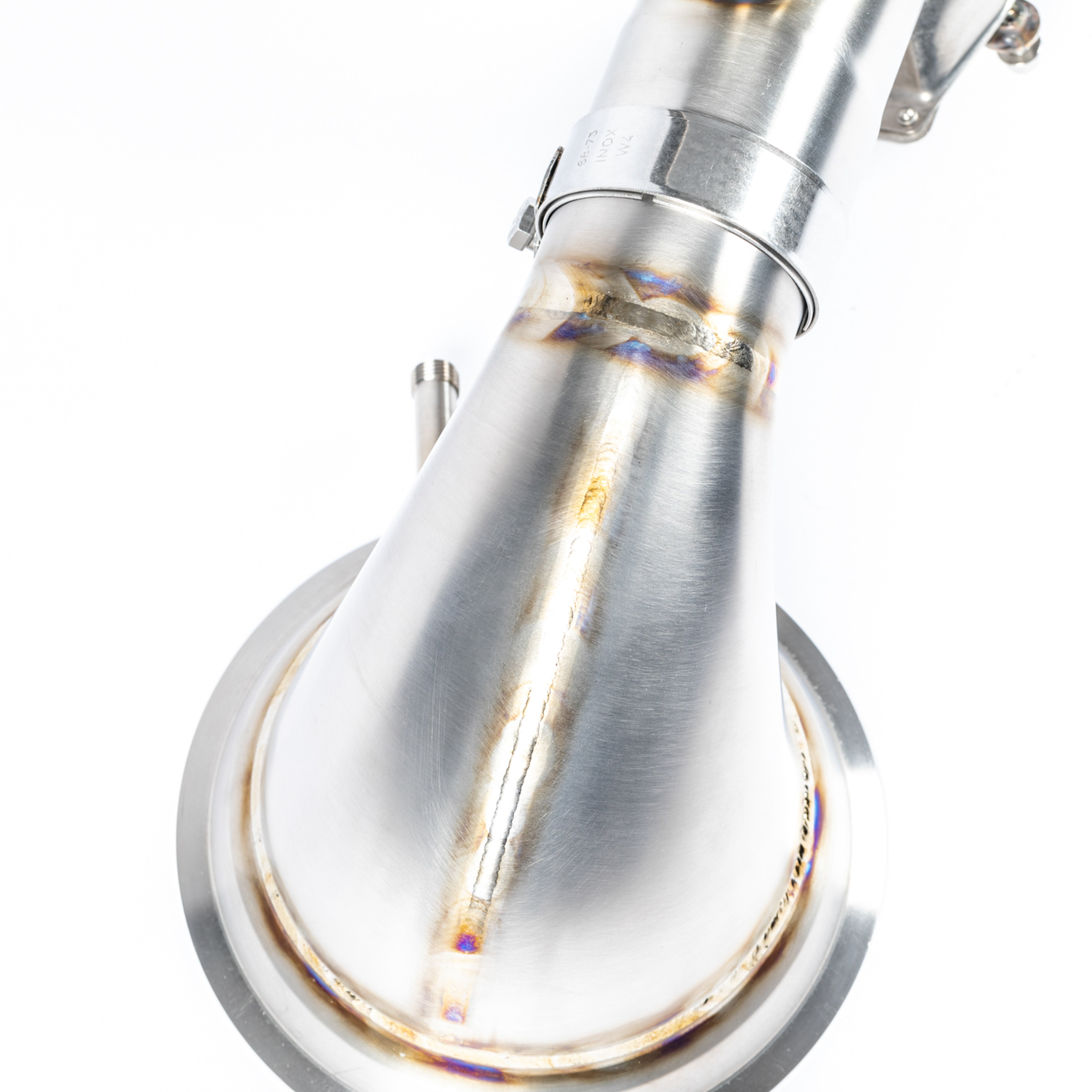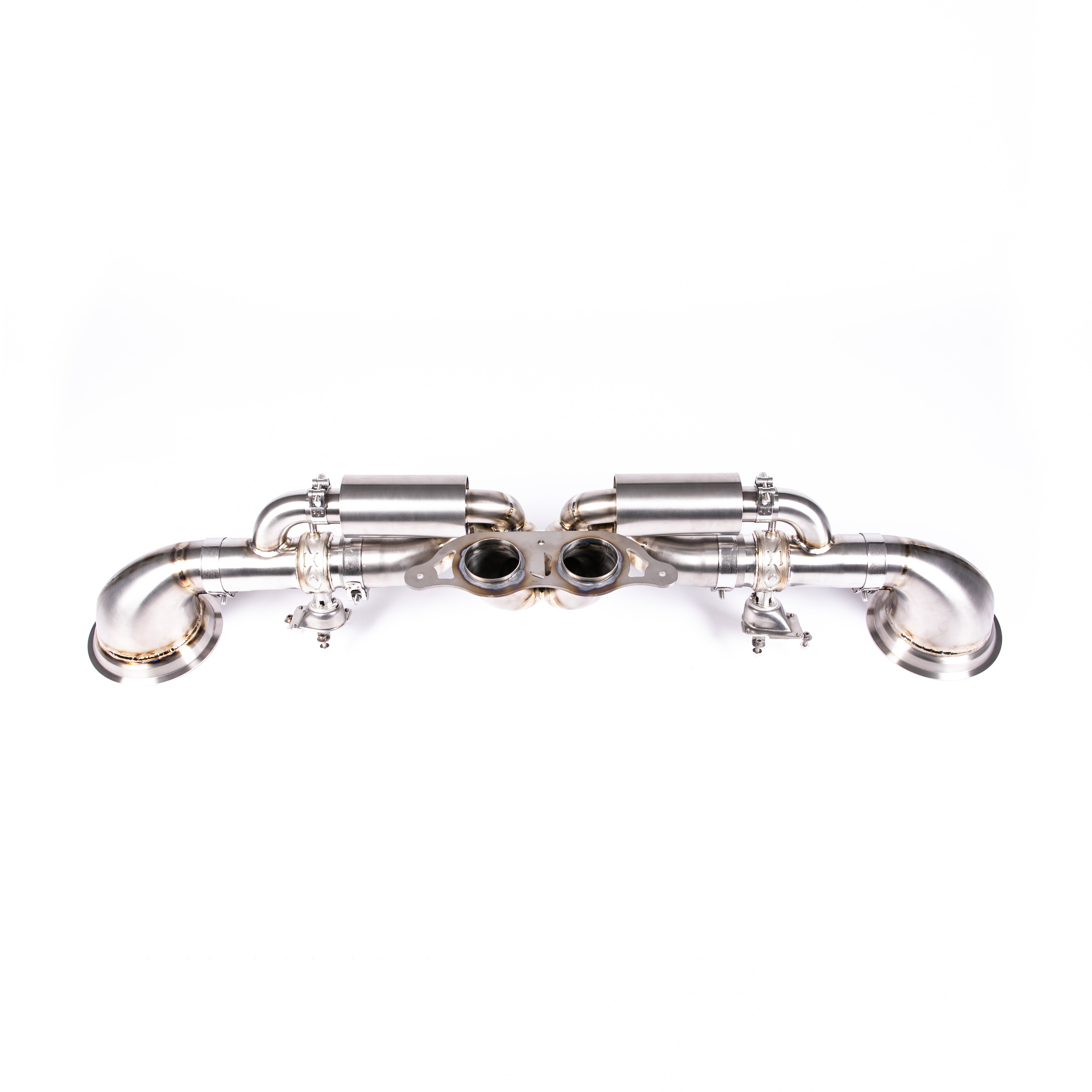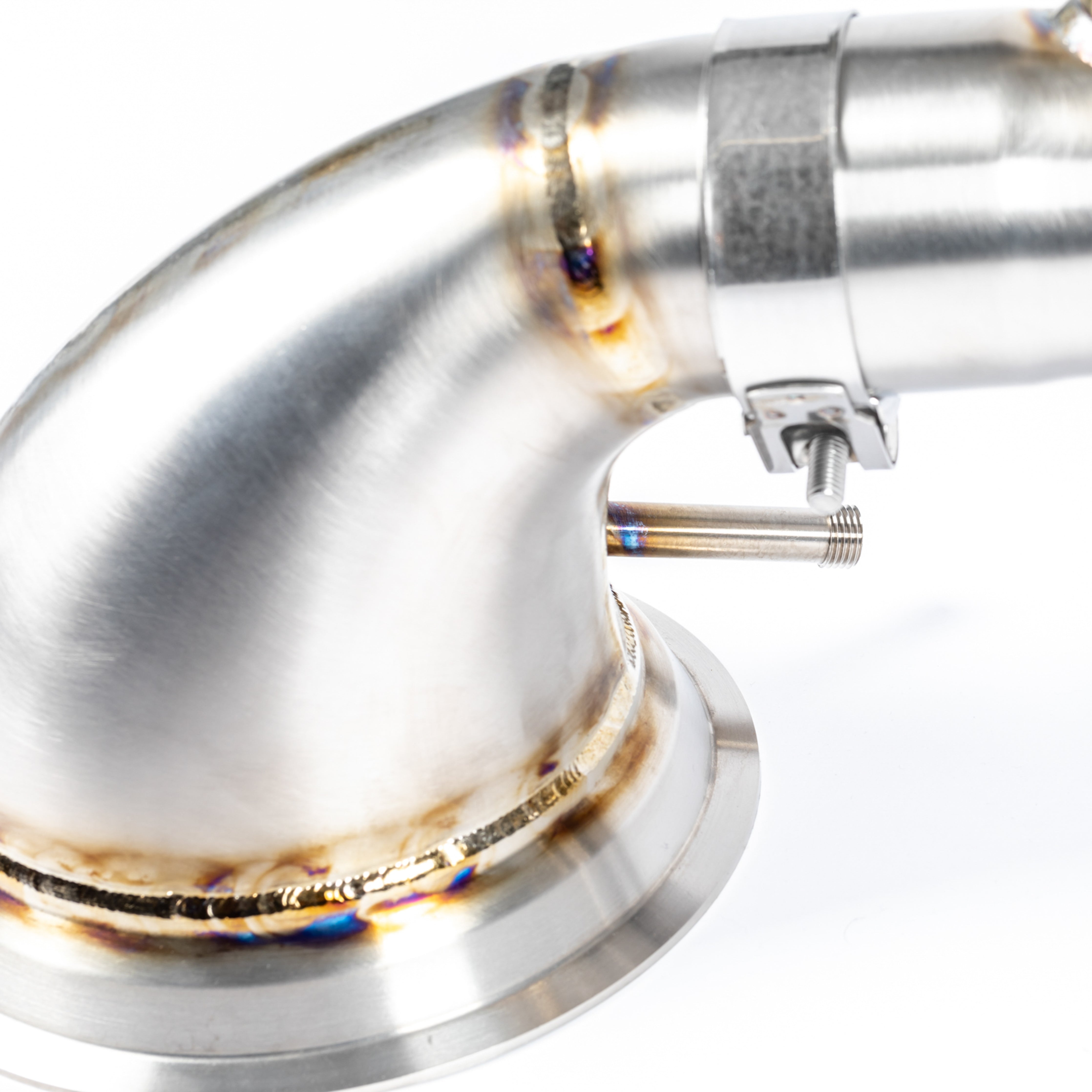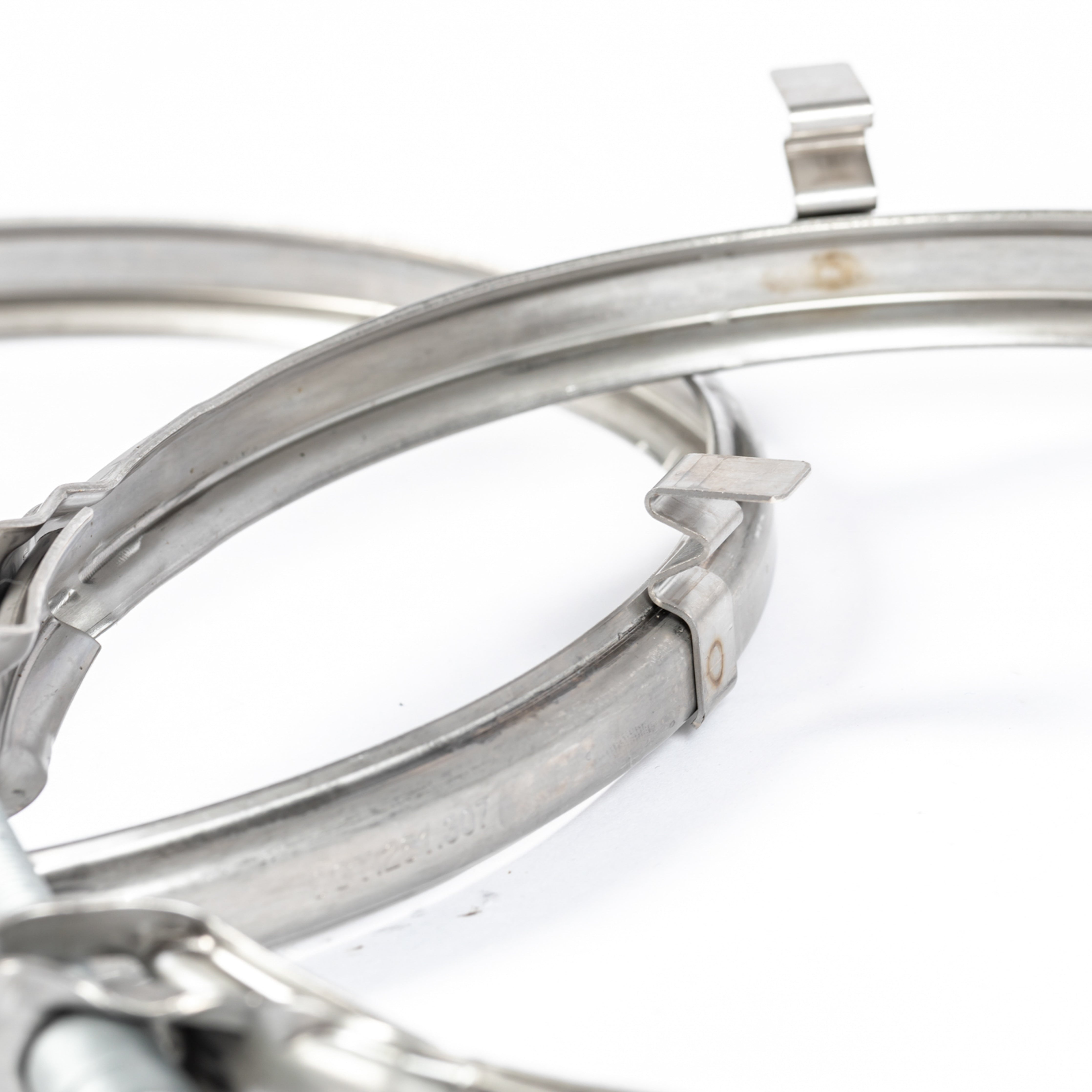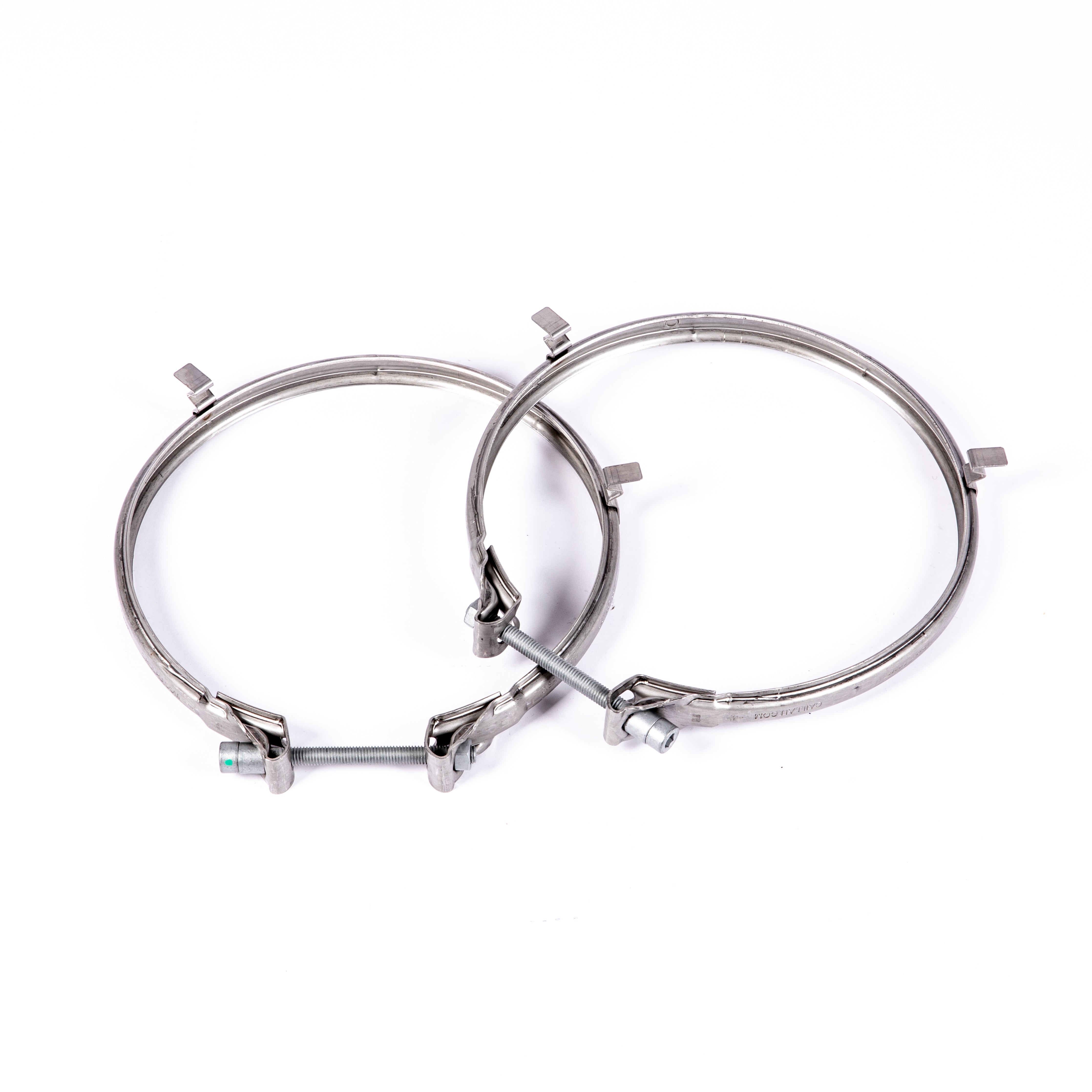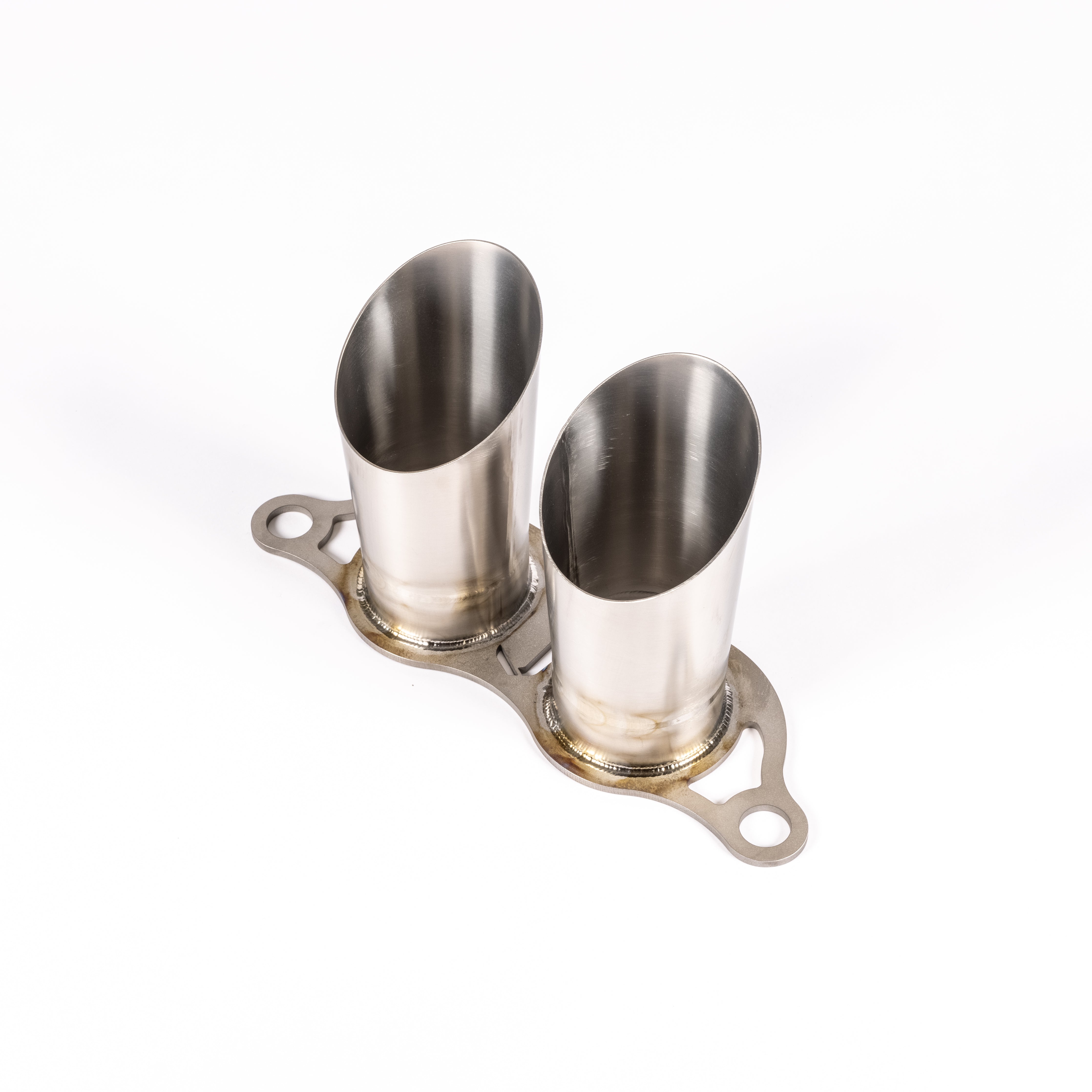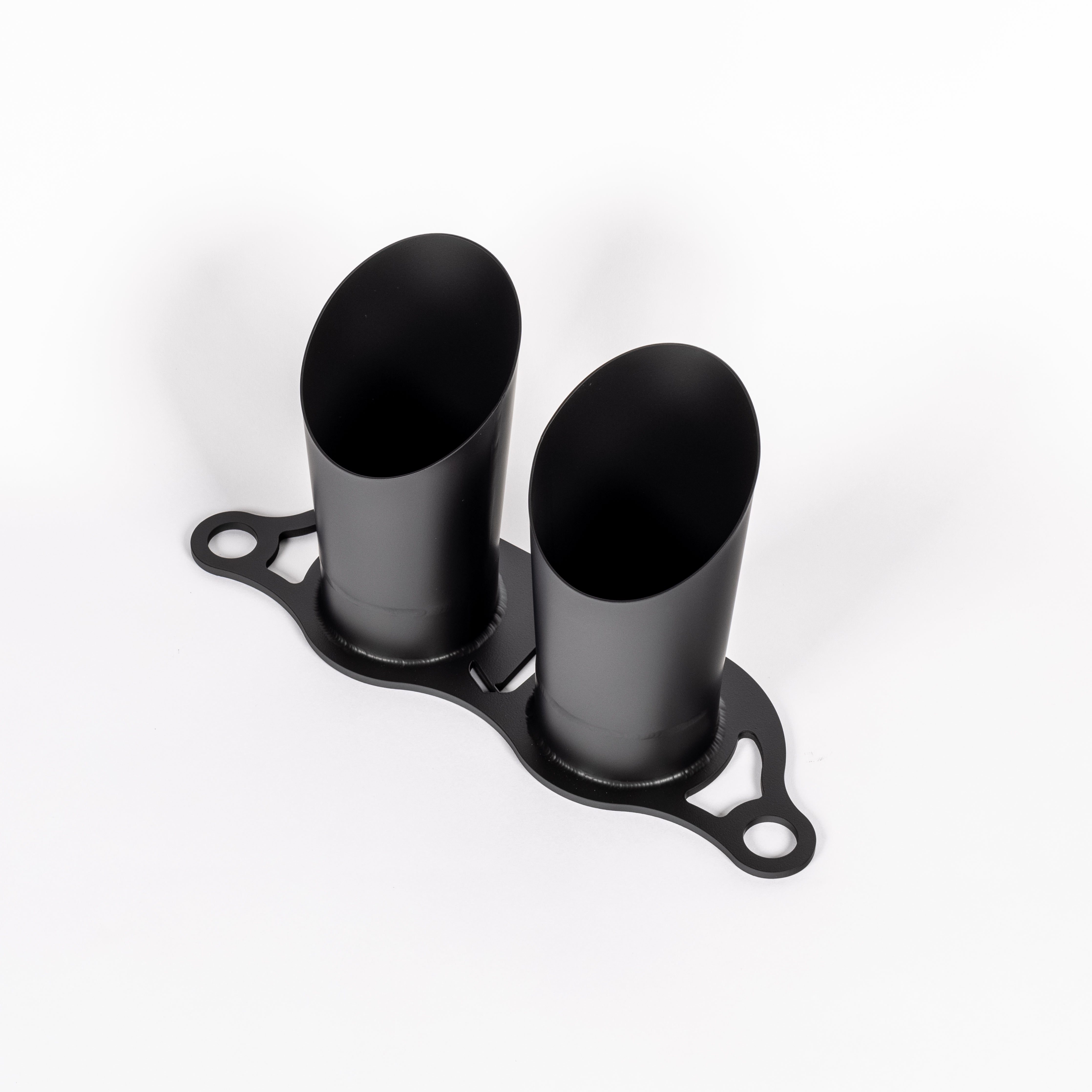 TITANIUM RACE PIPE (VALVED)
Introduction
From the 991.1 GT3 to the latest 991.2 GT3 RS, the factory exhaust system is somewhat a compromised piece. Porsche have engineered an exhaust system which will meet the requirements of each and every customer, from the every day driver to the most avid track day fan.
The introduction of WLTP regulations have seen the introduction of OPF (exhaust particulate filters) into the latest generation of models with the 992 GT3 being no exception.
The OPF serves as an emissions device but has a secondary impact which is very obvious to anyone who's heard just how muted all of the latest generation cars sound.
Our exhaust solutions for these OPF equipped cars release performance and unlock the glorious sound
Light Weight
Due to the 100% Titanium construction the JCR Titanium Valved Race Pipe offers fantastic weight savings over and above the OEM steel exhaust - Any weight reduction is good news however reducing weight rearward of the 911's rear axle can yield huge improvements in handling balance too. This truly is a win win modification saving just over 9kg of mass from the rear.
The Design
Through extensive testing and development we have perfected a number of key areas in the exhaust systems design to perfectly tune and accentuate the tone and pitch of the JCR Race Pipe's sound and performance. The system features fabricated bends transitioning down from the huge I/D directly off the OPF reducing down to 70mm pipe work achieving target back pressure level to maintain low down torque yet allow the engine to breath right up to the 9000rpm redline.
The system then merges into another key point, collecting the gasses and creating a scavenging effect whilst targeting unwanted drone frequencies then heading back out into a twin 70mm to the factory 991 GT style 3-bolt flange allowing customers to select any tip using the OEM style 3-bolt flange.
Our valved system allows direct fitment of the OEM valve motors and retains all factory valve function through the cabin mounted exhaust button
Performance Increase
Every component of the JCR Titanium Exhaust line is guaranteed to improve HP & TQ with to a varying degree dependant on the specific combination of parts.
RSR Sound
For anyone who has heard the 2018 GTE 911 RSR in person they would be hard pushed to say that there is a better sounding race car. We worked hard to achieve that same glorious tone with the JCR Titanium Race Pipe on our non OPF system and have carried that same learning across to the latest OPF Titanium Race Pipe, hearing truly is believing in this case.
Key Features
Titanium Construction
Inconel Valve Section
Accepts OEM Exhaust Valve Motor
-9.72kg (21.43lbs) Weight Reduction vs OEM
HP & TQ Increase
OEM 991 GT Style 3-Bolt Exhaust Tip Flange
Applications
992 GT3
992 GT3 Touring
992 GT3 RS
992 S/T
Compatibility

JCR 992 GT3 Specific tips must be added to complete the exhaust system
OEM tips are NOT compatible with this exhaust system 
Pricing
From £6195.00

All prices are listed without UK VAT included (20%) All UK based customers orders will be subject to UK VAT
Lead Times
JCR products are produced in batches, we aim to carry stock of all products however in the event that parts aren't in stock please allow approximately 30-60 business days after the point of ordering before your parts ship. For lead time estimates prior to ordering please contact us via the contact page
Sale price

$7,978.00 USD
Regular price
(/)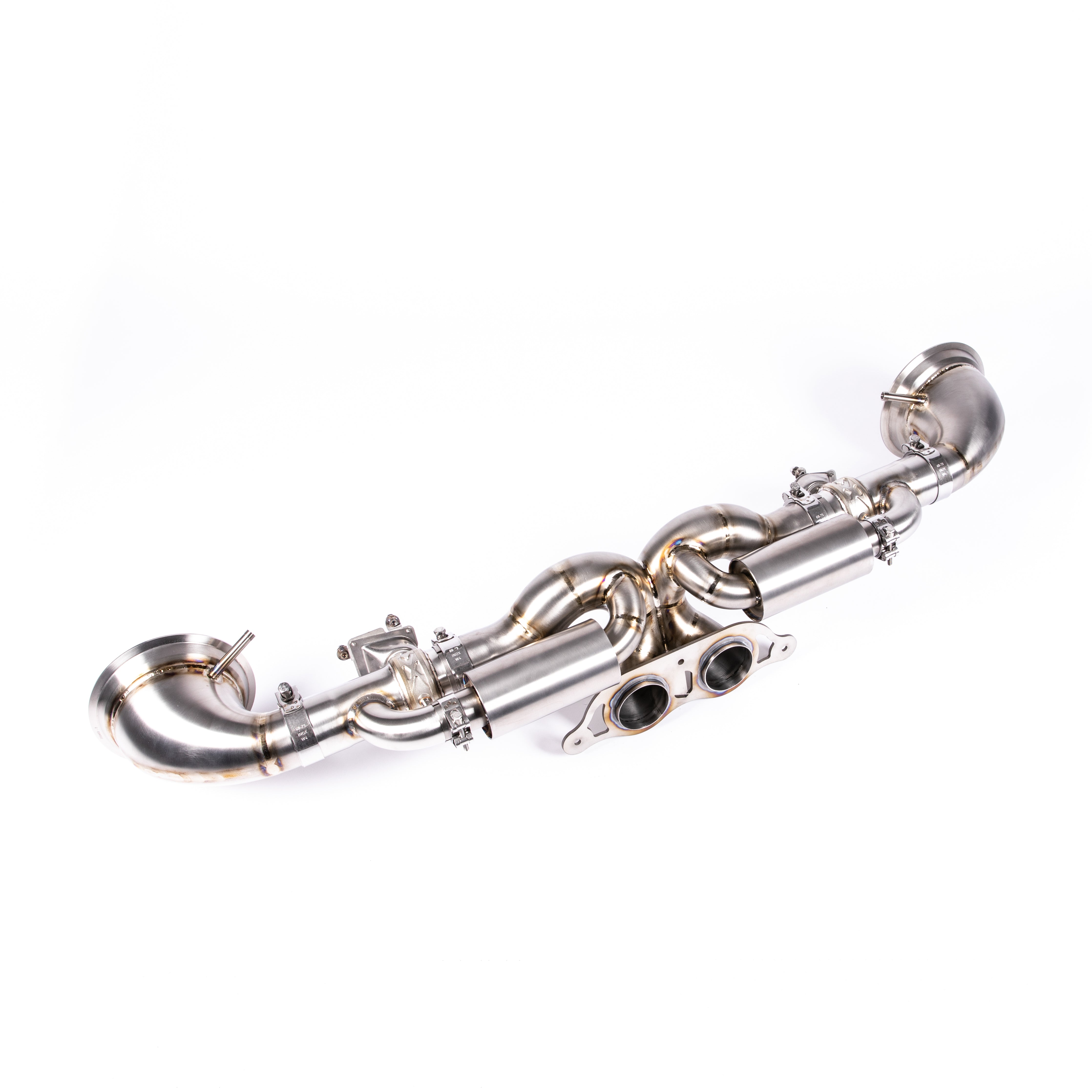 TITANIUM RACE PIPE (VALVED)
Sale price

$7,978.00 USD
Regular price
Choose options