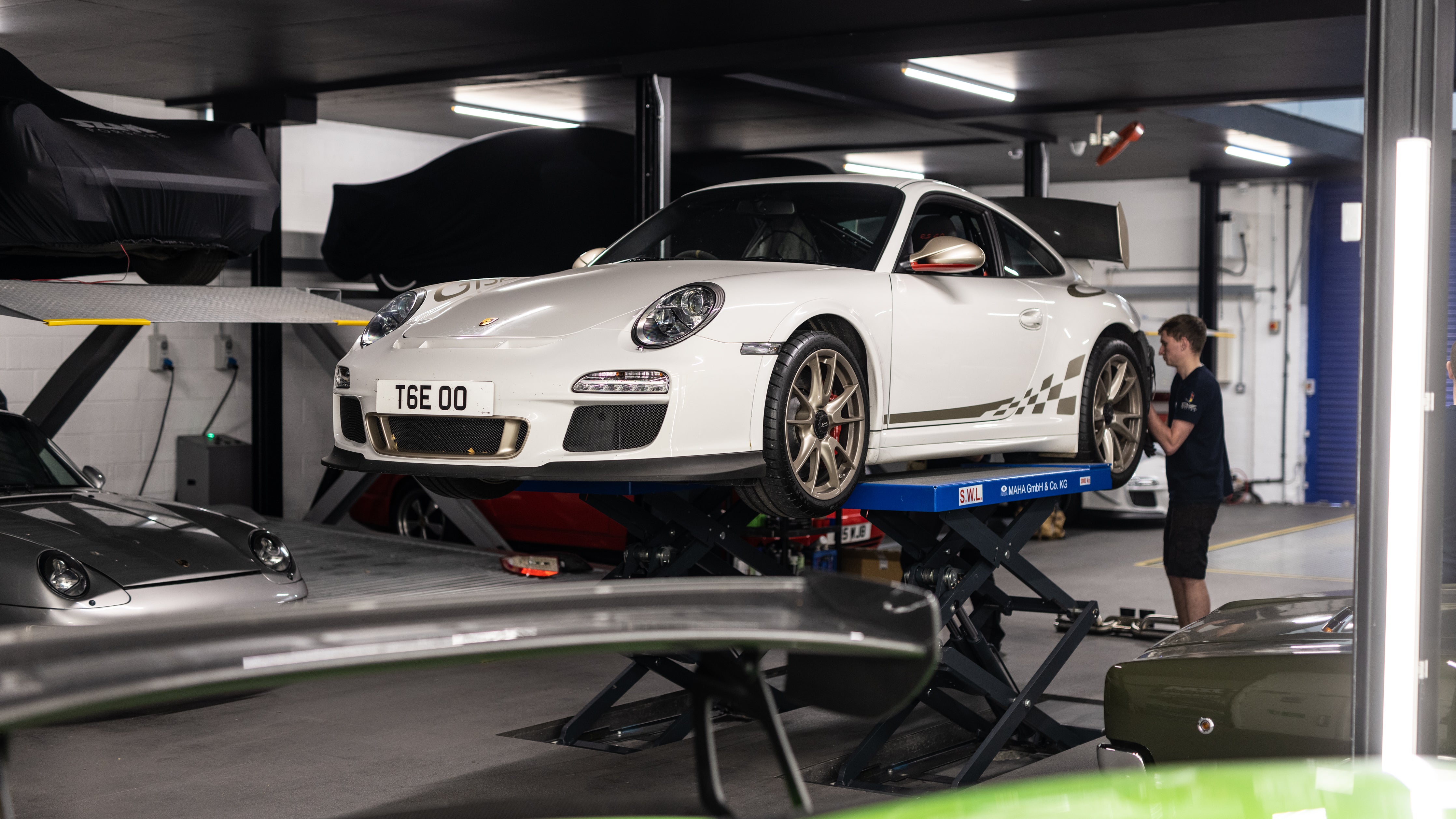 TGE UPGRADES HIS 997.2 GT3 RS WITH JCR!
We recently had the pleasure of checking out the latest addition to TGE's garage whilst it was installed with a centre silencer replacement to help wake up that beautiful Mezger sound!

The team at JZM Porsche removed the factory titanium centre box and replaced with our Titanium Non Silenced Centre bypass in combination with the factory Titanium tips to create a fantastic under the radar OEM+ modification
Whilst at JZM we noticed a few more cars which happened to have JCR parts installed, pretty cool to see.
This 991.2 GT3 RS MR installed with our titanium side silencer bypass and titanium superlight tips
To see how the day went and what Tom thought of his JCR exhaust upgrade you can check out tom's video below
An added bonus of the day was meeting Tom's lovely four legged friend, Connie. Tom and his partner rescued Connie from Romania with the help of www.pawprints2freedom.co.uk.
Tom has also documented this story over on his YouTube channel. A great story and amazing to see her being given her the life and love she deserves.
TGE's Instagram - @the_ldnm
JZM Porsche - https://jzmporsche.com
Find out more about adopting recuse dogs - www.pawprints2freedom.co.uk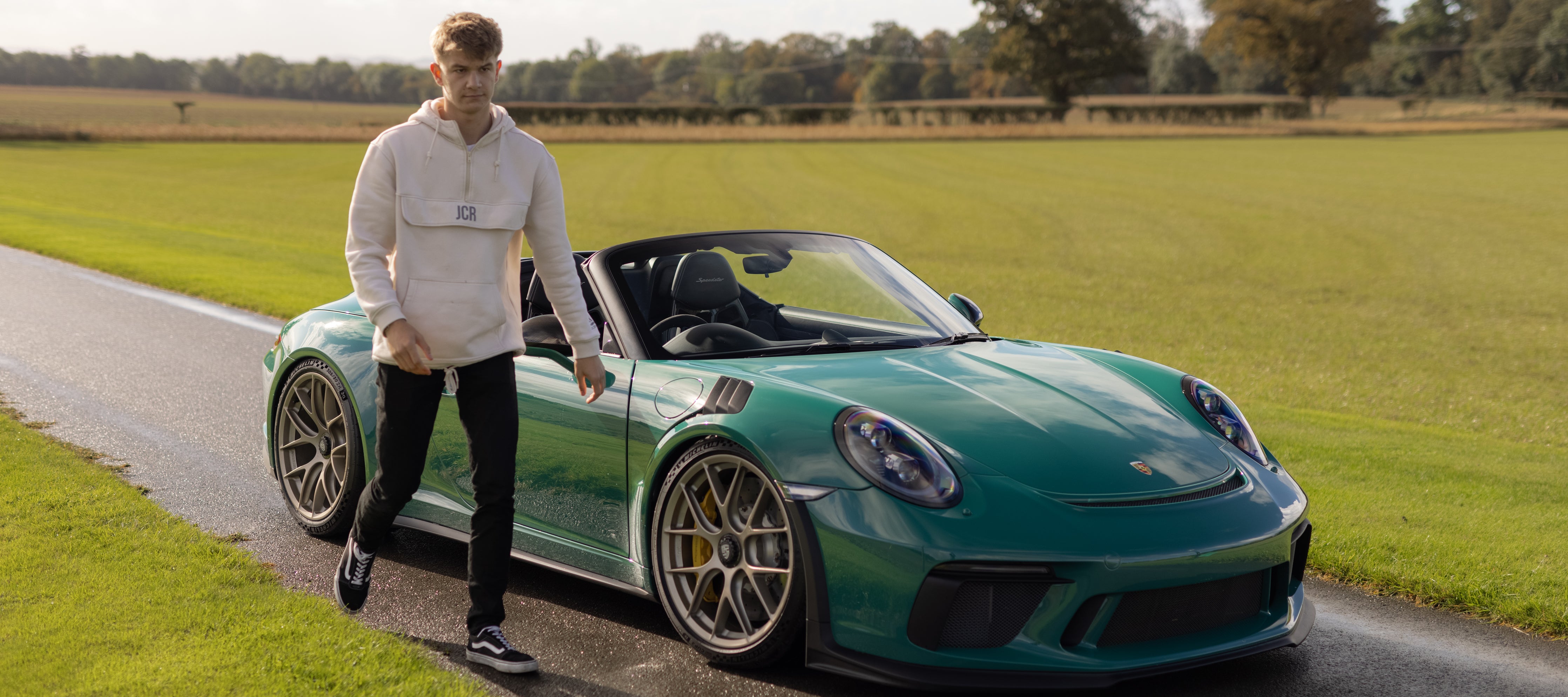 JCR SAND LIMITED EDITION COLLECTION
We're very excited to launch our new Sand collection This is a limited one time only merch drop so once it's gone, it's gone! This hoodie is definitely one of our favourites. When myself and the t...
Read more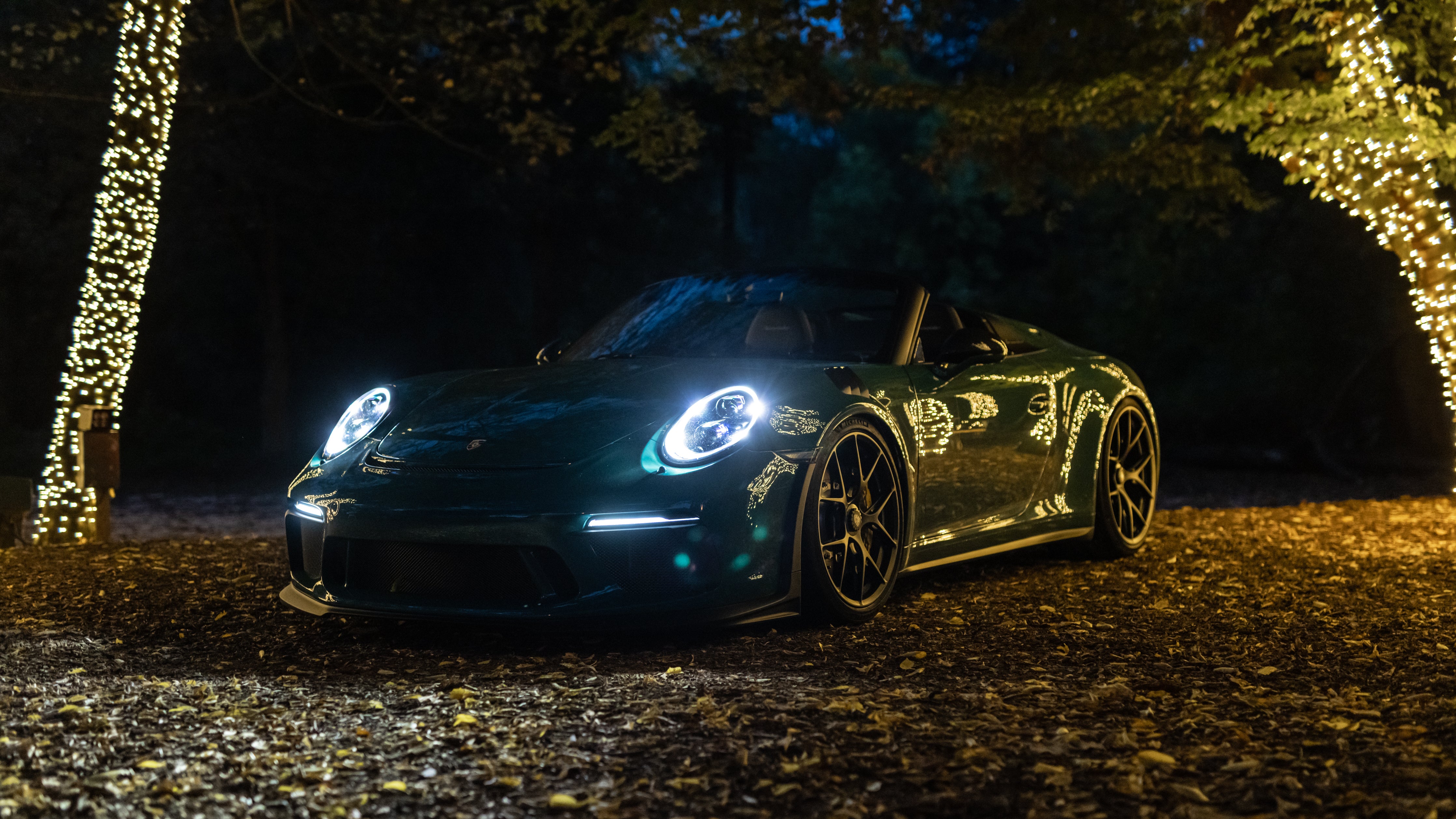 Last week saw Caffeine and Machine celebrate their third birthday, crazy how the time has flown by! We have been big supporters since before C&M opened their doors and its amazing to see them ...
Read more